Kids for Wish Kids
Kids can also be the superheroes and help transforming Wish Children's lives!
Kids Do It All
Kids for Wish Kids puts kids in charge. They take the lead to brainstorm fundraising ideas, develop plans of action and watch their ideas come to life! Teachers, parents and even our Wish Team often serve as advisors, but ownership of the project belongs solely to the kids involved. They will see how their enthusiasm can create the most memorable Wish Journeys of children with critical illnesses.
Benefits to participants:
Develop team spirits and leadership skills
Build a sense of volunteerism and giving back to the society
Practice money and time management
Understand entrepreneurship
Other Learning Experiences (OLE)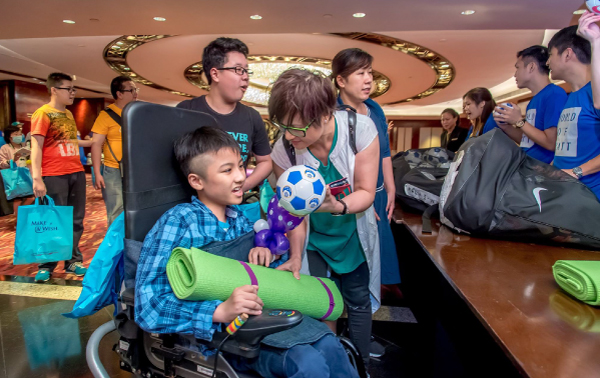 Why Should A School Take Part?
Long-Term OLE Cooperation


Long-term partnership programs with schools can serve as both community service and career-related experiences of the OLE Scheme

Flexible Project-based


The project format, scale and duration are flexible towards a school's resources and calendar

Value in line with students' interest


The project emphasizes student-initiative, arouses participants' interests and imagination.