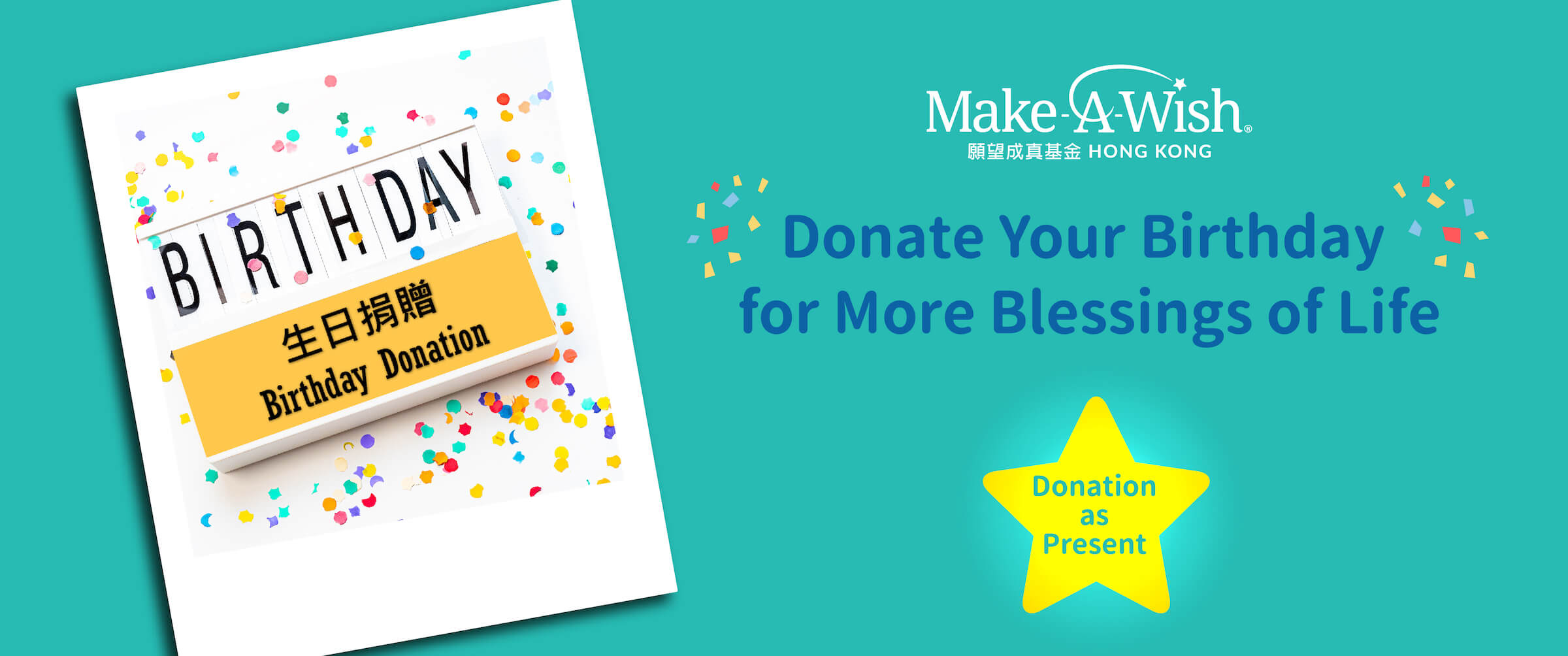 If you are looking for a different birthday present for your friend, you may consider donating on behalf of your friend to support life-changing wish granting for children with critical illnesses. This would be a meaningful and special birthday present to your beloved one.
*We can help to mail an exquisite birthday card to the birthday boy/girl directly. Share this special birthday blessing with your beloved one now!
For more information, please contact us at 3101 1158 or email to fundraising@makeawish.org.hk.