"I wish to have a notebook computer for learning"
– Yumi, 13, Severe Aplastic Anaemia
I go to school every day with a Wish!
Yumi is a lively girl who always wears a smile on her face. Her favorite activity is to make crafts. While she was receiving treatment in the hospital, she made numerous crafts to the medical staffs and her mother. Now, she returns to school. However, due to the pandemic, she needed a computer to attend online lessons. She has been borrowing one from her family but she did not have the software that are necessary for online lessons.
When she learned that she could make a Wish, she wished for a light-weight laptop that would be easier for studying. She also hoped to be able to draw with a sketchpad or learn basic programming in her spare time.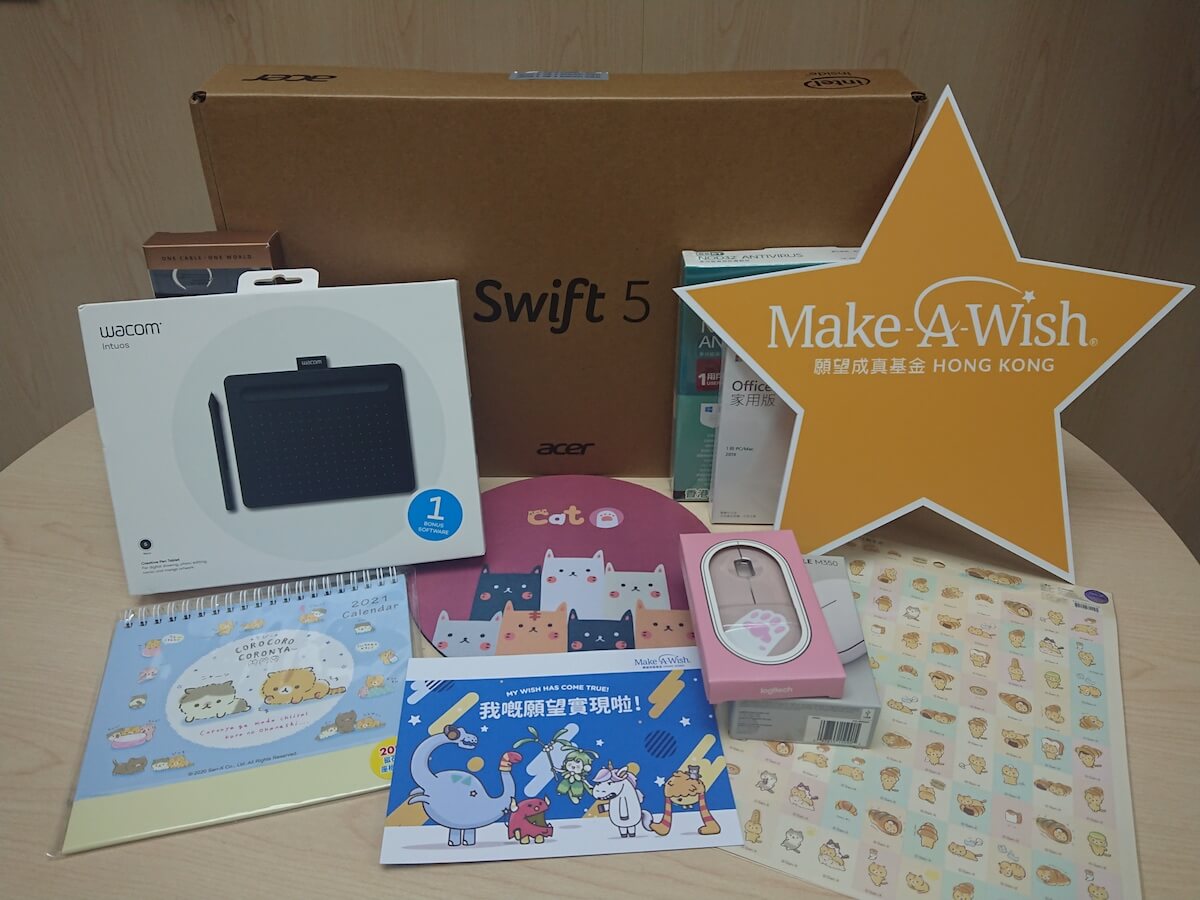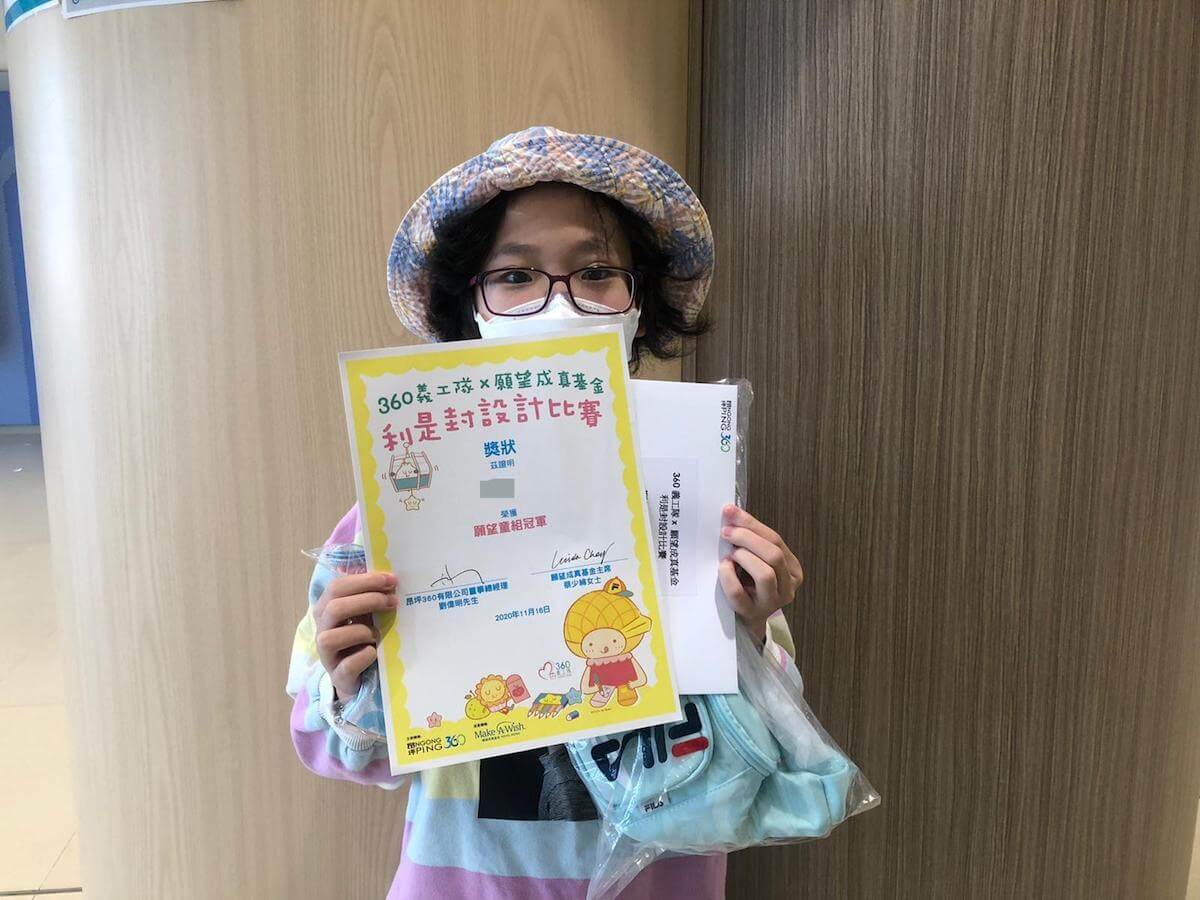 During the Wish Journey, the Wish Team learned that Yumi loves drawing. We then invited her to participate in our "360 Caring Team x Make-A-Wish Hong Kong's Red Packet Design Competition", with the theme "New Year's wishes". And Yumi won the championship in the Wish Children's category! She shared that her inspiration came from her 2-years therapy and the experience that she and the children around her who battle with the illnesses, she deeply learnt that being healthy is the happiest thing in life! Therefore, she drew the 2021's Chinese Zodiac on the red packet with a message "Stay happy and healthy".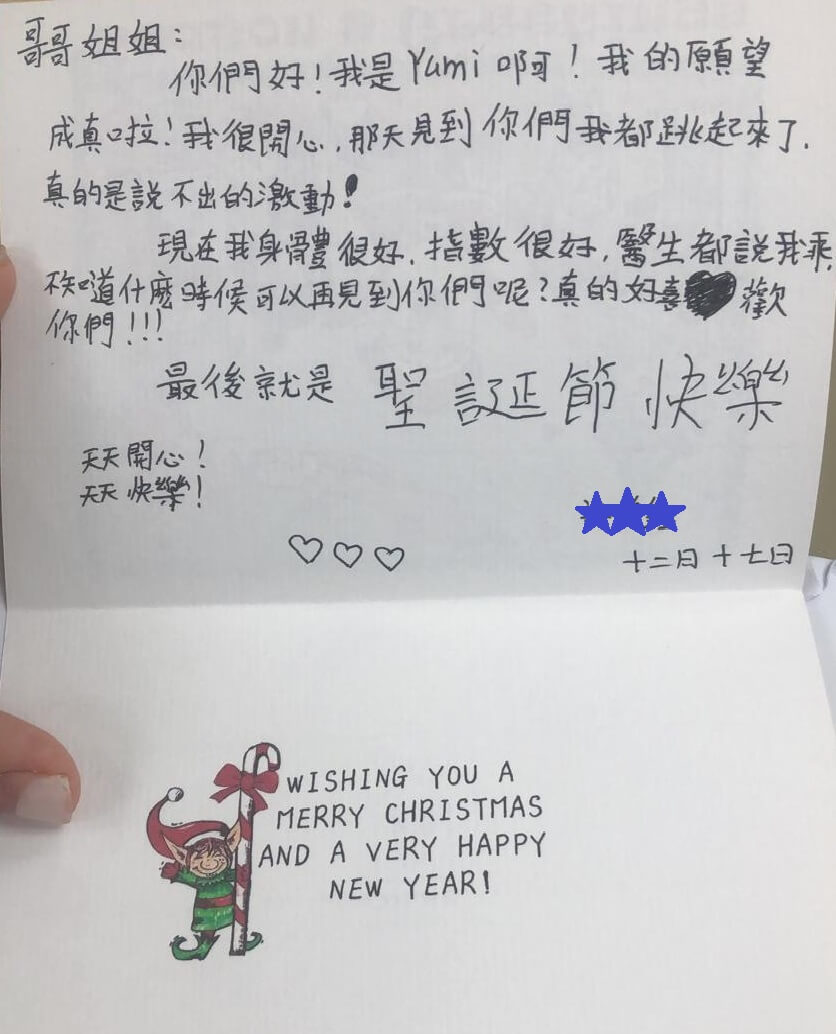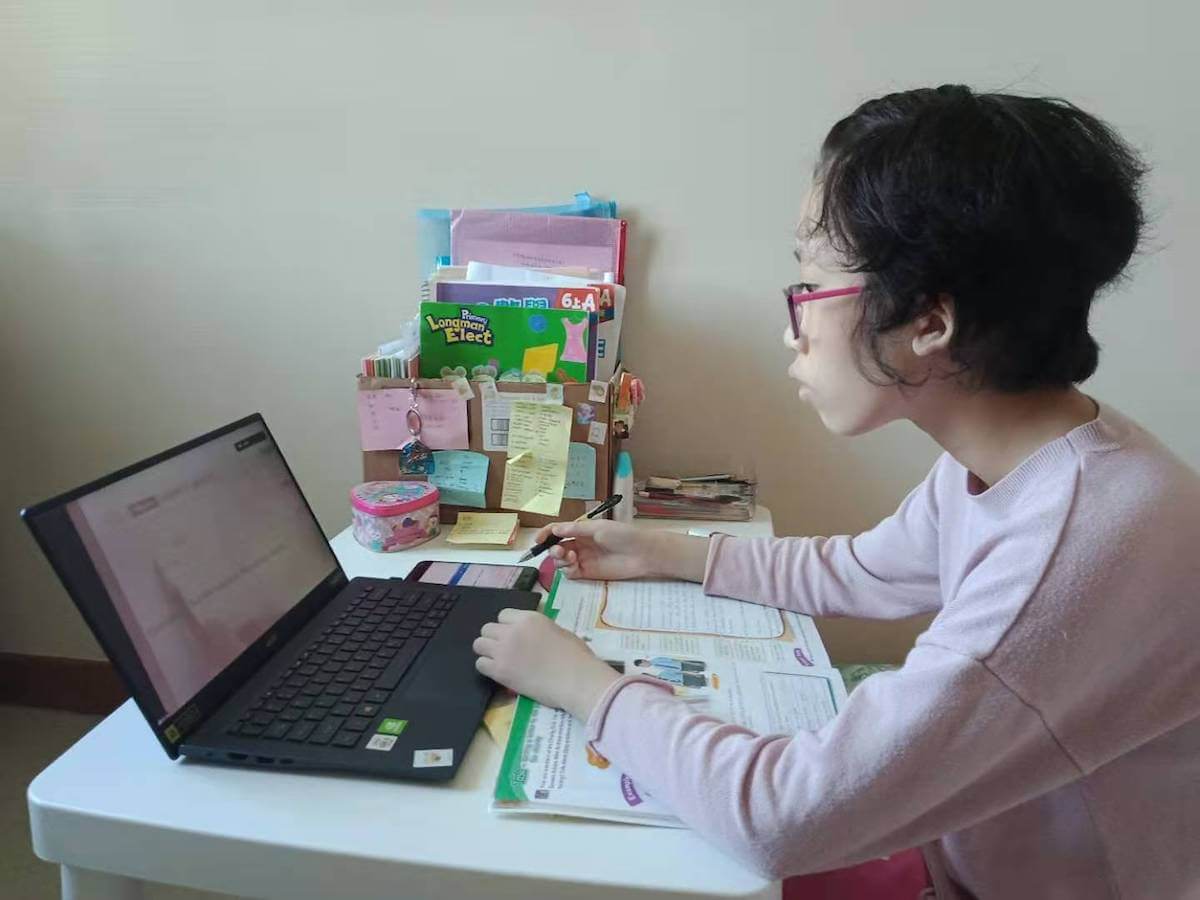 On the Wish Day, the Wish Team delivered the Wish directly to Yumi. She was extremely excited to see her favorite blue computer and a gift with cat's patterns.
Yumi even surprised us with a handwritten thank you card she sent us on Christmas.
"To Make-A-Wish,
Hello! I am Yumi! My Wish has come true! I was so thrilled to see you all that day and I was jumping up and down. I cannot tell you how excited I was!
Now that I am healthier, my index is good. The doctor said I am doing well, I wonder when I can meet you all again. I love you all so much!!!

Last but not least, Merry Christmas!

Wishing you joy every day!"
The Wish Team hopes to meet Yumi soon in future events. We hope that she will make good use of this Wish in developing her interest in drawing, and to create more paintings in the future!