Make-A-Wish x B.Duck Tee Charity Sale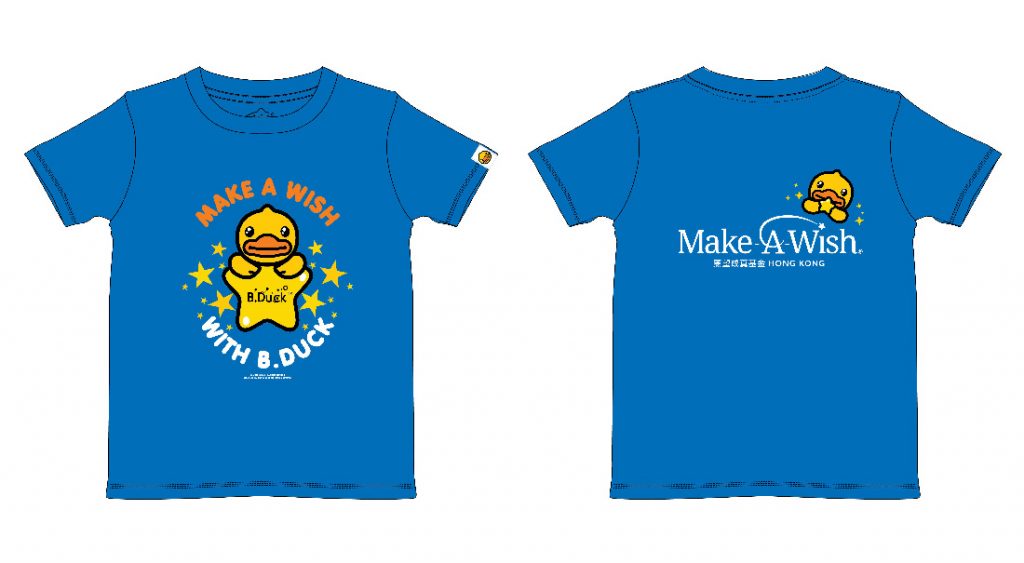 Make-A-Wish Hong Kong has partnered with B.Duck for the very first time and launched a crossover limited edition T-shirt for charity sale. Receiving overwhelming popularity among parents and children at our Wish Carnival in July, we have decided to reproduce the T-shirts with limited sales.
Adult Tee (Free Size) $399/pc
Child Tee (Large/Small Size) $299/pc
Click Here NOW to make a wish with B.Duck and create life-changing Wish Journeys for children battling critical illnesses!