Q&A with Veteran and Rookie Chairpersons
It's a year filled with new opportunities for Make-A-Wish Hong Kong. While we were getting ourselves ready to serve Hong Kong Children's Hospital, Dr Kevin CH Lau finished his 6-year tenure as Chairperson and takes up the position of Honorary Advisor. Ms Linda Choy, our Director and Vice President, Communications and Public Affairs of Hong Kong Disneyland Resort, takes over this year. Linda is looking forward to creating wonderful Wish Journeys with all of you. And we're honored to have the two Chairpersons share with us their views about wishes and their stories with Wish Children.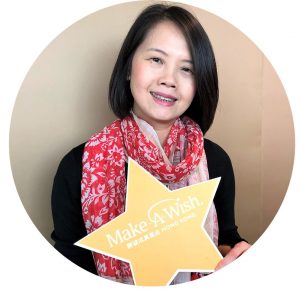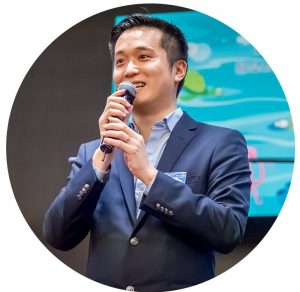 (Ms Linda Choy:L)                                                                 (Dr Kevin Lau:K)
1/
Q: What is your childhood wish?
L: I dreamt of wandering around the world. I visited post-disaster Anhui when I was at uni and Russia for a study exchange when having my master degree in London. My wish has been transformed to be a life journey and the experience I gained made me grow up with a big heart.
K: I wished to be a pilot and fly freely in the sky. When I was older I volunteered in the hospital and was deeply impressed by how caring the doctors were. So I was determined to be a doctor.
2/
Q: What do you think "a wish" is? What does it mean for sick children?
L: I think "a wish" entails hope and courage for the future and gives children strength to rise to the challenge of their illnesses. To them, a Wish Journey is more impactful than simply cheering them up.
K: I agree. I firmly believe that Wish Journey helps children with critical illnesses realize they can take charge of their lives.
3/
Q: What made you join the Executive Committee, and eventually become the Chairperson?
K: When I was studying medicine at uni, I felt that medical knowledge alone does not adequately prepare me to become a good doctor. So I joined Make-A-Wish as a Wish Granter. This reminds me of treating patients' body as well as their "heart". Later, it so happened that the former Chairperson Prof Rosie TT Young invited me to join the Executive Committee. In 2013, I took a chance to take over as Chairperson with the hope of better serving Wish Children in that capacity.
L: I took a chance too when I accepted Dr Lau's invitation to join the Executive Committee (smile). I got in touch with children patients these several years and I was impressed by their bravery. There's nothing more precious for me than the smile on children's face and I firmly believe that a wish is way more impactful to them. This is the exact reason why I want to dedicate more.
4/
Q: Is there any Wish Story that's particularly memorable to you?
L: Wish Child Ka-mei is passionate about dessert making. Spending time in the kitchen helped her relieve the stress caused by her illness. Her wish of learning pastry making at Le Cordon Bleu in France came true; yet, her Wish Journey did not stop there. Ka-mei decided her path in studying social work. She also became a Wish Volunteer and vowed to follow in the footsteps of volunteers who granted her wish and help other children with critical illnesses. This shows the enormous power of a wish!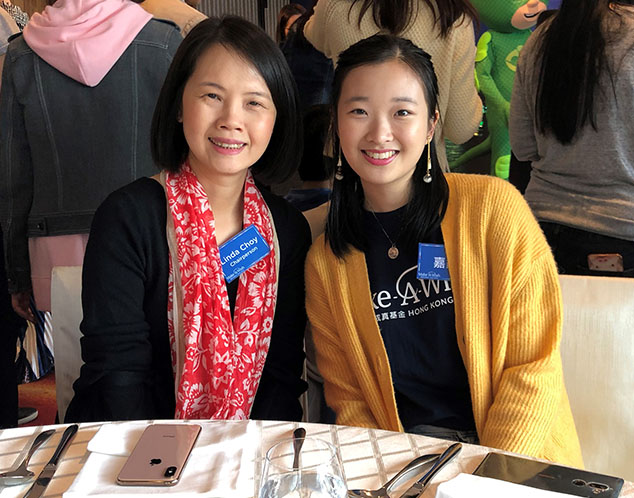 K: I'm particularly moved by Wish Alum Pansy, whose experience with fighting against cancer made her realize the importance of support and care to children. She wished to raise funds for children cancer patients in the Mainland by weaving handmade bracelets. The donations were spent on setting up reading programs and volunteer training in Mainland hospitals. Pansy managed to touch a lot of hearts and change the lives of children patients with her own hands and that's really impressive.
5/
Q: What are your expectations for Make-A-Wish?
L: We all wish that children can grow up with health and happiness. As a member of Wish Team, I hope that Wish Journeys can heal the body and soul of more children patients.
K: I'm fully confident that under Linda's leadership, we will develop stronger partnership with Hong Kong Children's Hospital in providing children patients with diversified services.