A Cello and A Fulfilling Life
"I wish to have a cello."
— Lok-yan, currently works as a bank clerk
"I wish to influence others with music." In 2007, 15-year-old Lok-yan suffered from Ovarian Tumor. Accompanied by her dearest family and friends, she went through the medical treatment optimistically and eventually fought against the illnesses. During that period, the mellow and low-pitched sound of cello on television grasped her attention while she knew that her idol Twins could play cello, she totally fell in love with it. She therefore wished to have a cello and Wish Team decided to fulfill her wish, with a little touch of surprise.
Though Lok-yan could not remember all the details on Wish Day vividly, she smiled and said, "I was thankful and blessed, especially having so many opportunities to perform in different occasions after my recovery. What I hoped was that the music I played could somehow influence others by bringing them joy, touch and positive energy, even it was just little."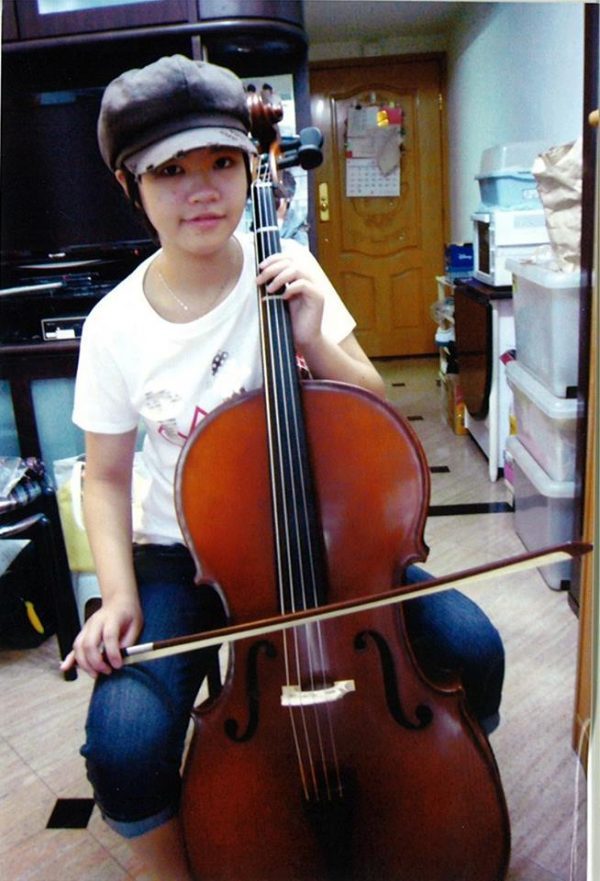 What impressed Lok-yan most was that she was invited to perform in front of her idol, Charlene Choi on a radio show in 2008. "I learned cello because of Twins and now I could perform in front of them. I would have never imagined that I could have this valuable experience. It was all beyond words." she said. Her perseverance in fighting against the illness eventually led her to a more fruitful life.
Lok-yan encouraged Wish Children with her story, "Be optimistic and never think of giving up easily. I firmly believe that your life will be different once you have undergone these hard experiences."