"Share the Joy of a Wish" – Christmas Charity Sales 2019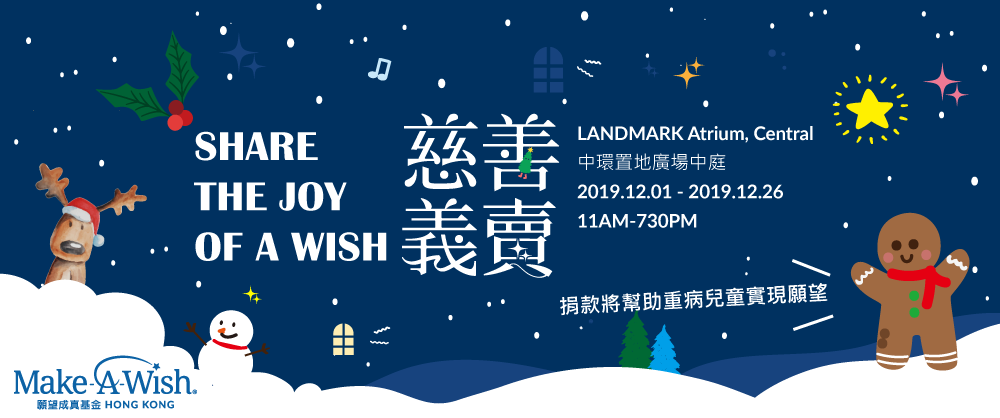 Come to share the joy with us at our annual "Share the Joy of a Wish" Christmas charity sales in the LANDMARK, Atrium. You can find different kinds of delicate gift options and spectacular Christmas decorations at our store from 01 December to 26 December.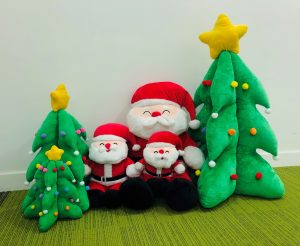 All proceeds will go to grant the wishes of children with critical illnesses and support our program for child patients in the hospital.
Together we share the love and caring to our Wish Children to create an unforgettable Christmas. Come and join us in LANDMARK!
Apart from supporting us by visiting our store, you may also choose to make online donations in supporting the operation of our service to help children with critical illnesses.
Let's Click "Donate now" to give support to us and share the love with our Wish Children in this heartwarming festival!