Wishmas Bracelet and Earrings Set – Designer Josephine
-Josephine, 8, High-Risk Medulloblastoma
"I wish to design my own jewelry for charity sales."

Josephine likes to draw, make crafts, and design different patterns. At just 8 years old, she wishes to design and sell her own jewelry set, and to donate all proceeds to the needy, including children that are going through a similar experience as her.
A Wish To Find The Treasure In Life – "Never Give Up"
When the team first got in touch with her, she was still undergoing medical treatment. She tried hard to overcome her illness by holding on to her motto "Never Give Up". Her character and way of thinking is more mature than her real age. Once the Wish Team heard about her Wish and knowing that Josephine and her mother are both fans of Disney, we invited Hong Kong Disneyland to join hands in realizing Josephine's Wish, hoping that her positive attitude can be passed on to more people.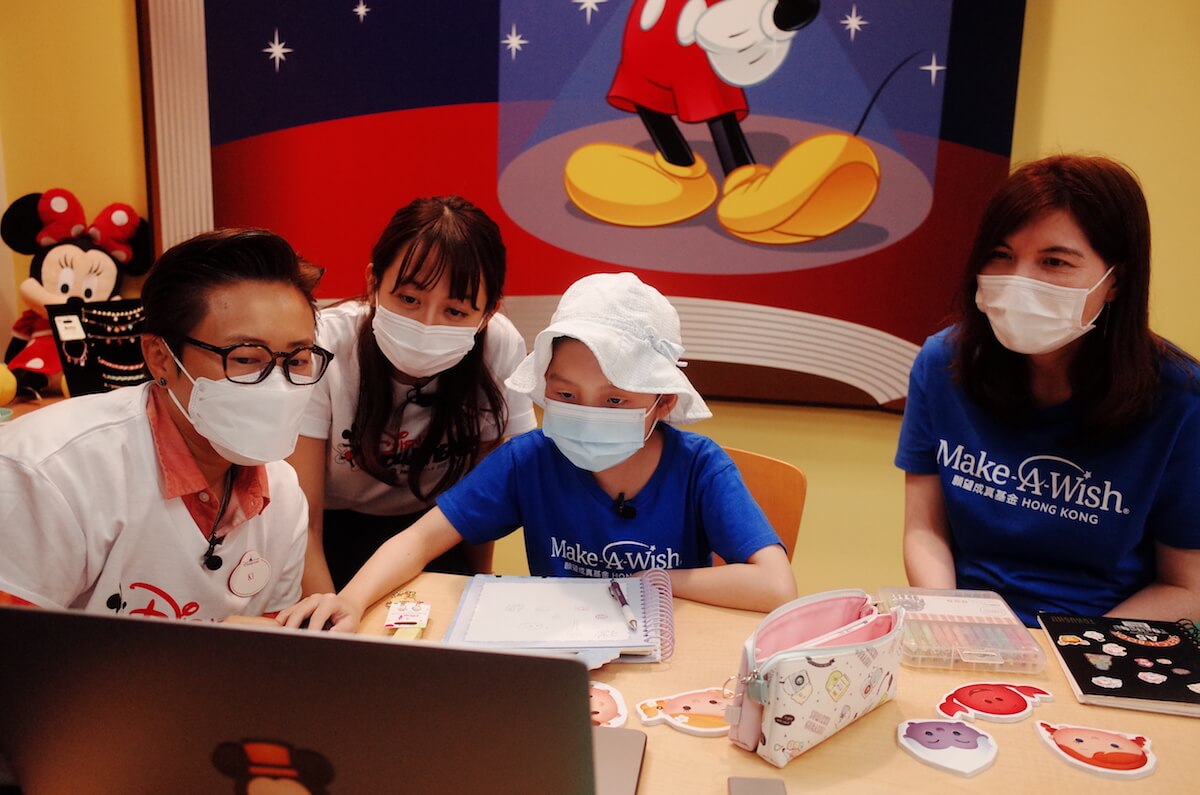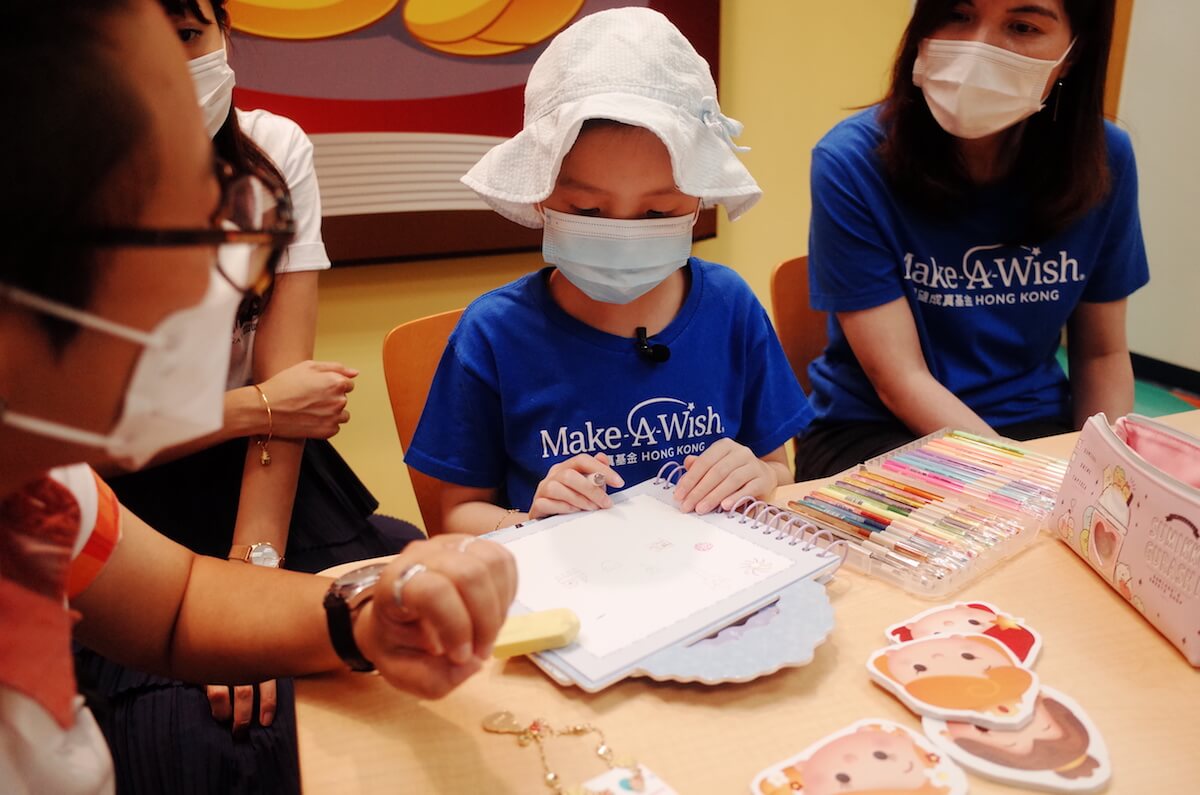 Persistence for the best design
We accompanied Josephine to attend the design workshop arranged by Disneyland, where she got to understand more about the jewelry design process, and the different jewelry models and styles, so that she will be able to create her own unique design. Josephine treasured this opportunity. She took her time and drew many sketches. She showed them to the team and explained the idea behind enthusiastically. Then out of all the sketches she drew, she picked the one she was most satisfied with, which will then be materialized by Hong Kong Disneyland into an actual product!
During the design process, Josephine was professional and not afraid to express her ideas. The Wish Team was moved by her seriousness and passion. She revealed that she was inspired by Princess Rapunzel's braveness and determination, and she wanted to convey a message of hope and resilience through her designs. Her motto "Never Give Up" was engraved on the bracelet. She hopes that the message would be sown in everyone's heart, reminding them that as long as they don't give up, they can overcome any difficulties. When Josephine received the design layout, she was really happy with it . Everyone including herself couldn't wait for the finished product. After a long wait, the jewelry set was finally ready. Our Wish Team had also surprised Josephine with the first sample of her Rapunzel-themed bracelet and earrings!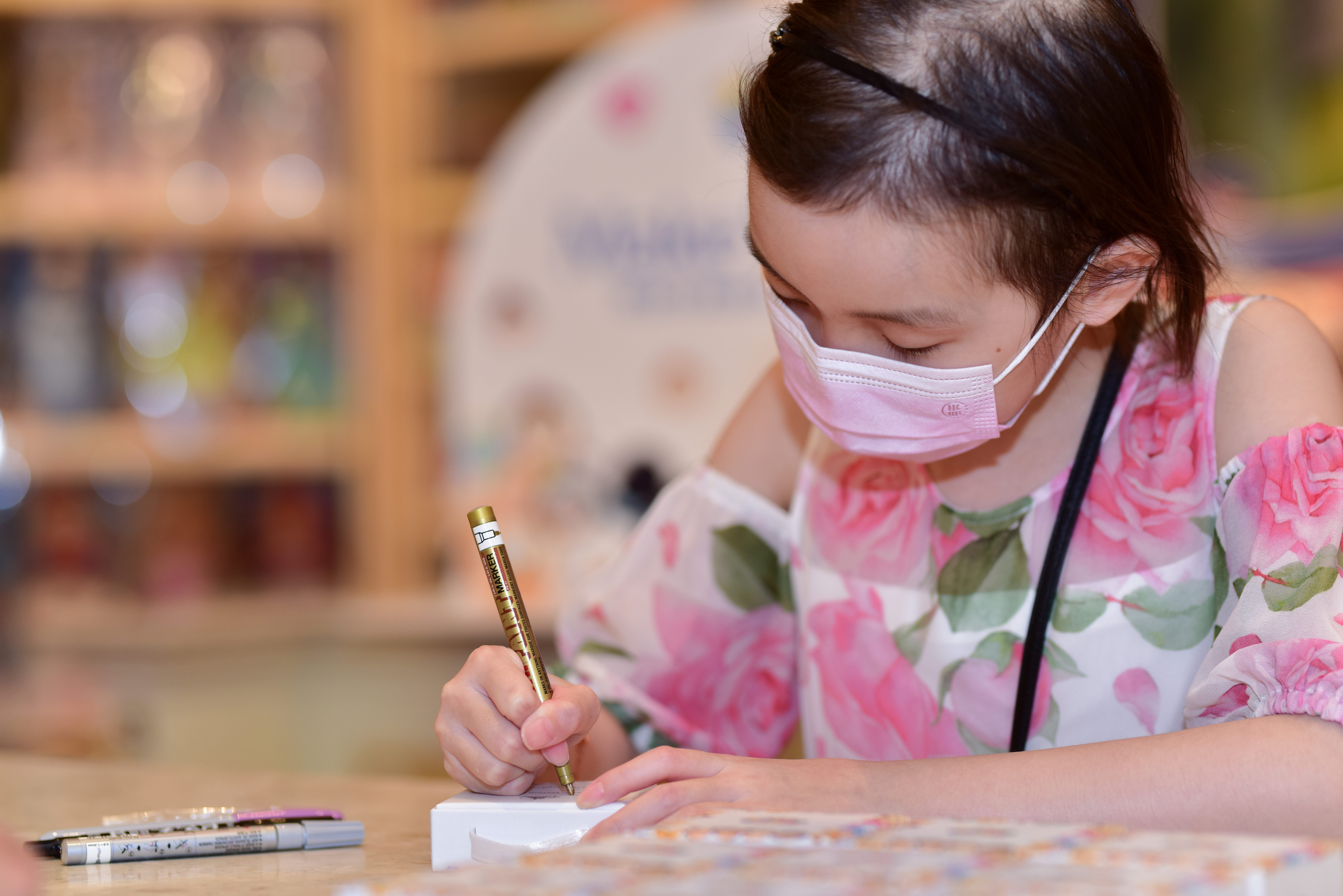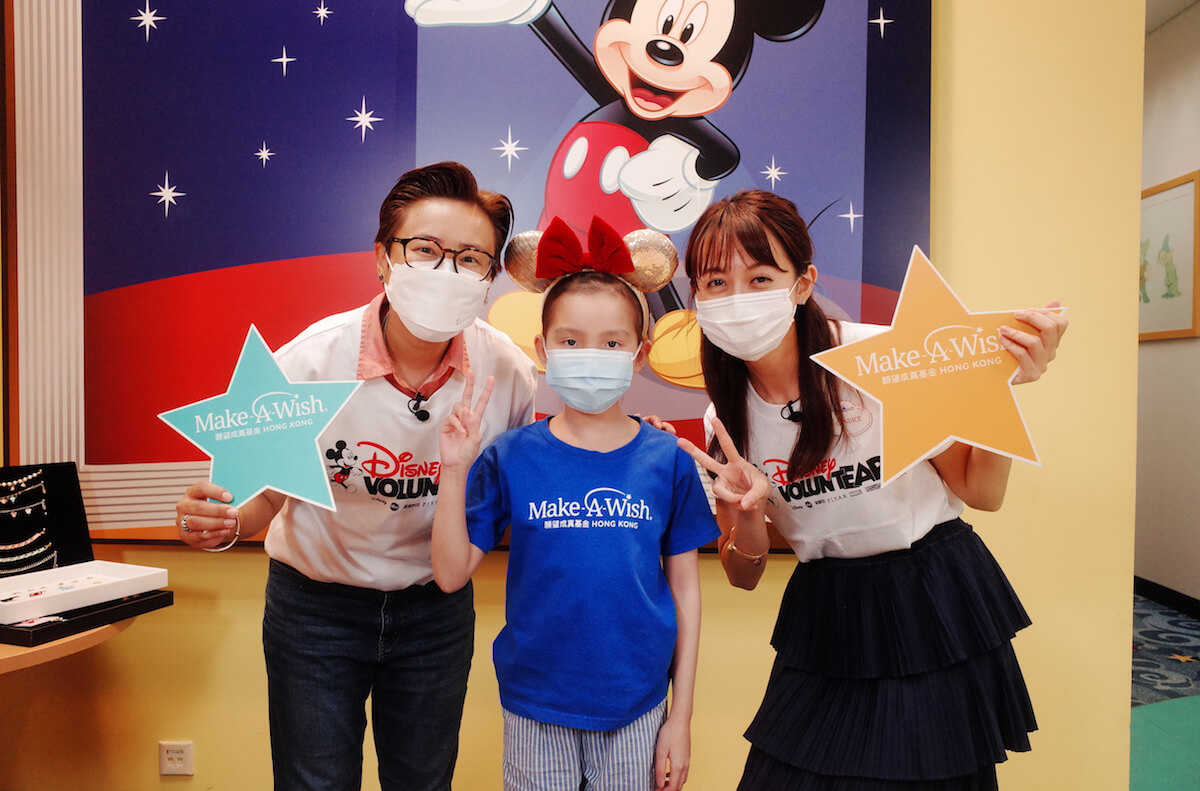 Since then, Josephine has been waiting patiently for her creation to hit the market. Finally, her Wish came true! Josephine was able to see her creation on display inside the whimsical Storybook Shoppe in Hong Kong Disneyland, and also to meet her favorite Princess Rapunzel in real life. The team organized a meet-up session for her so that they can take pictures and celebrate Wish Day together. To give her the full designer experience, we arranged for her to meet the leadership team of her favorite fantastical park and create the limited plus autographed version of her Wishmas Bracelet and Earrings Set.
Bringing Josephine's Wish to her school
Finally, the launch of Josephine's jewelry sets was further celebrated through a surprise event at her school, where our Wish team and special guests Mickey and Minnie Mouse were able to present Josephine and her classmates with a fun-filled day to share the joy of a Wish, and encourage all to wish big.
Josephine's heart of gold and passion for design was not deterred by her illness. Her powerful motto,"Never Give Up" resonates throughout her designs, Wish Journey, and shining personality. We hope that everyone who supports Josephine's Wish will carry the same mentality!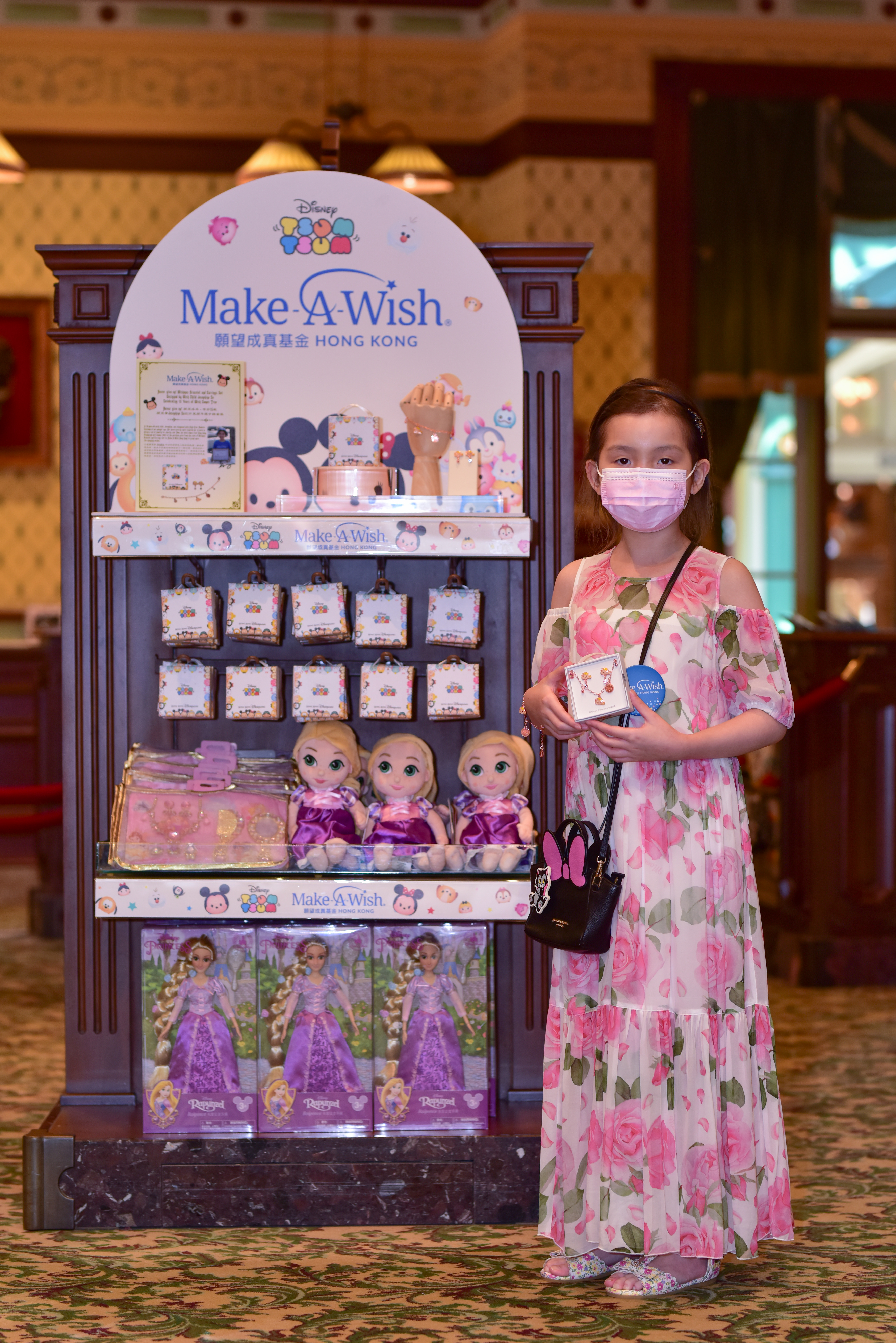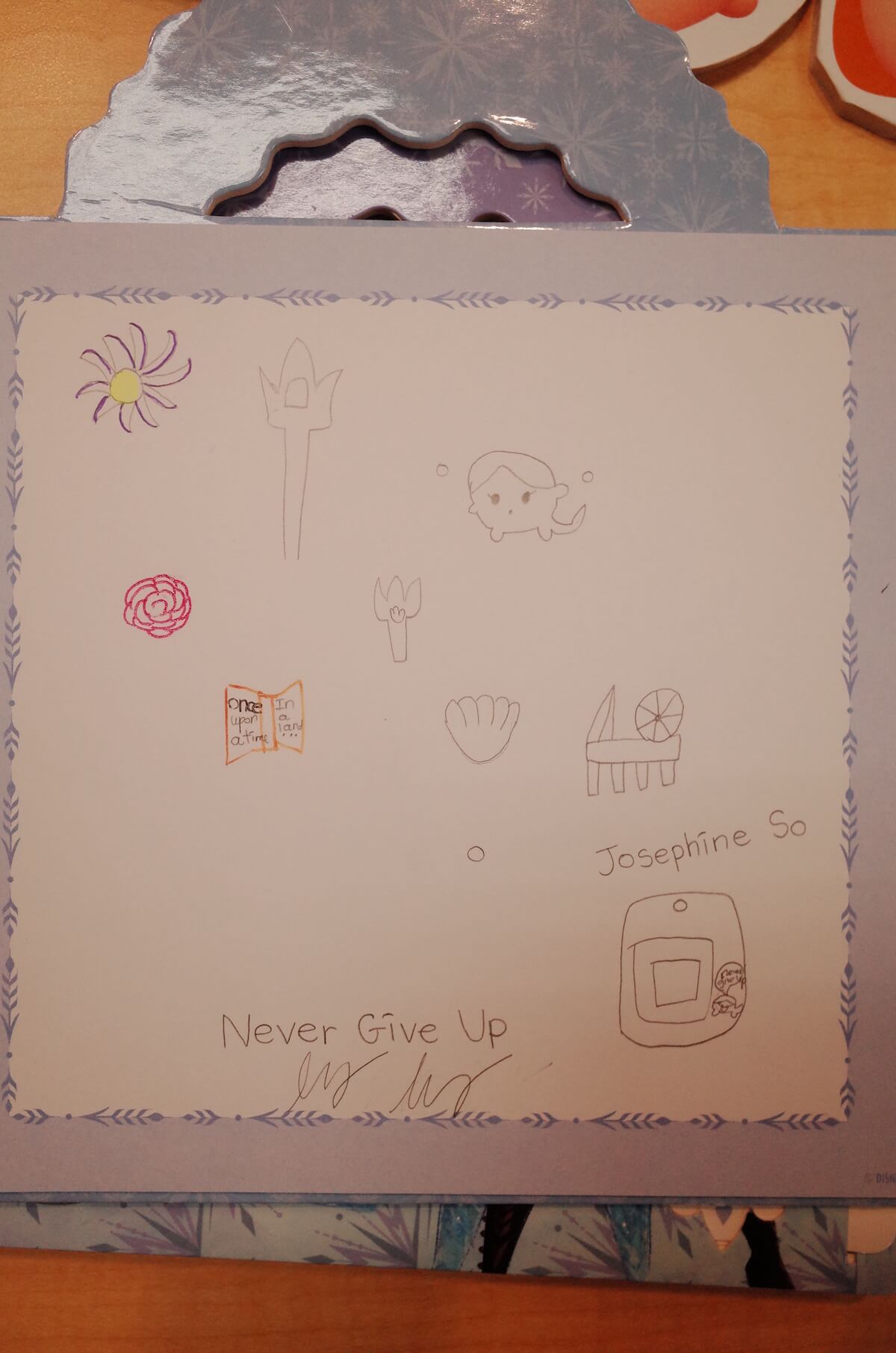 Acknowledgement: Hong Kong Disneyland, Mercedes-Benz, PLK Choi Kai Yau School