"I wish to design my own jewelry for charity sales.''
– Josephine, 8, High Risk Medulloblastoma
A Wish To Find The Treasure In Life – "Never Give Up"
Although Josephine is young, her character and thoughts make the Wish Team seem to be in conversation with a mature adult. "Never give up" was her motto, when she shared with the Team of her experience of illness, she also expressed her eagerness to use her ability to help the needy.
As she likes to make crafts, paint, and design different patterns, she hopes to design a set of jewelry for charity sales and donate the proceeds to those in need.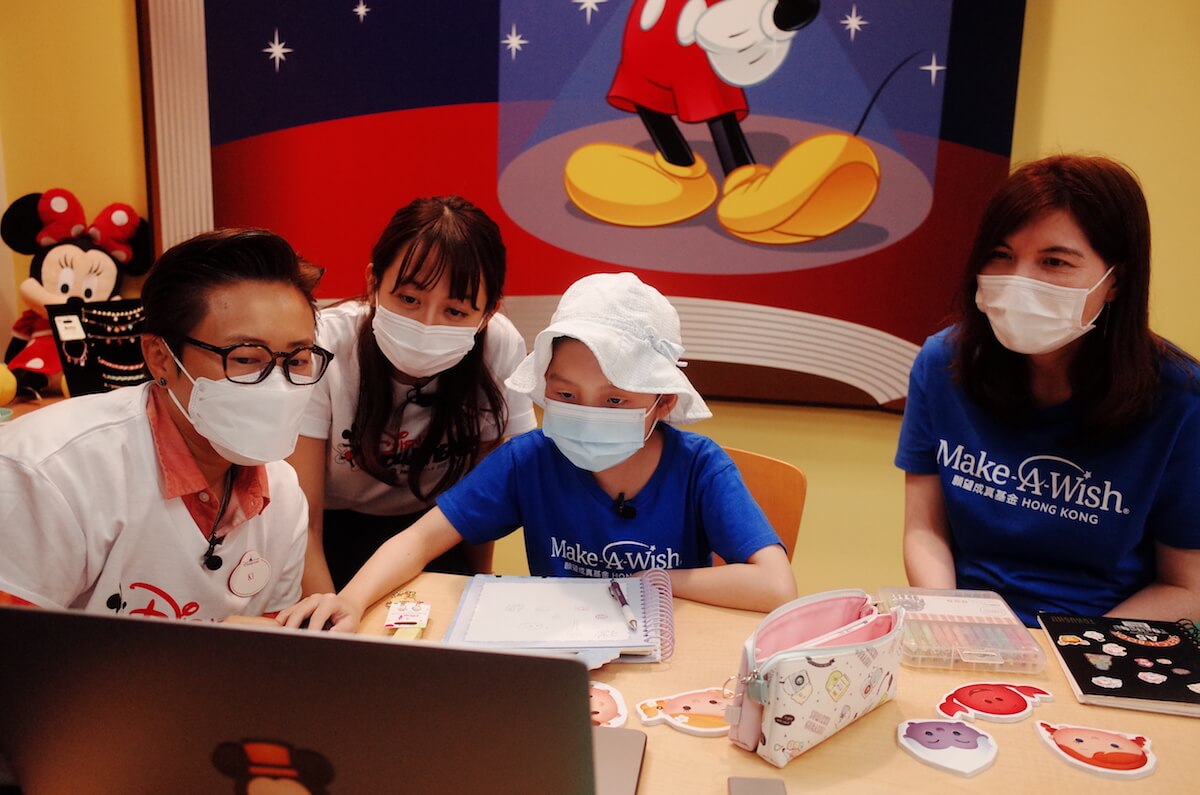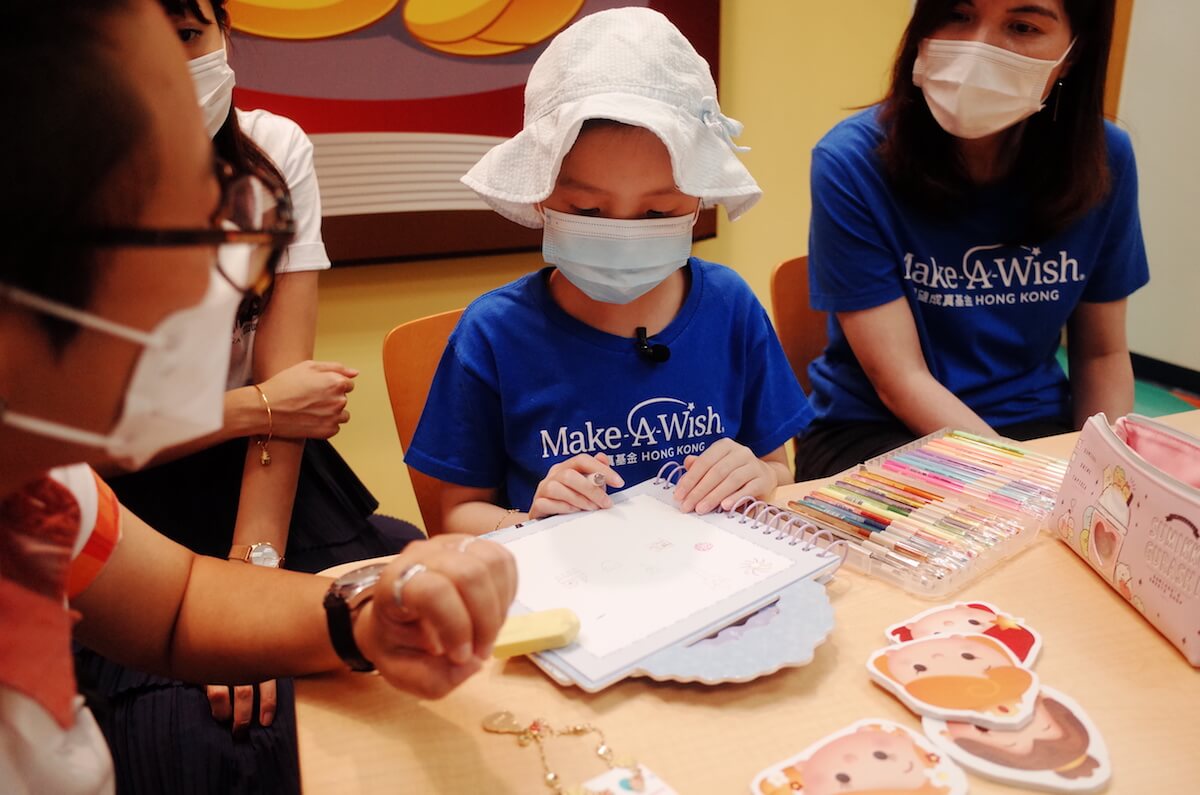 Persistence for the best design
Once the Wish Team heard about her Wish and knowing that Josephine and her mother are both fans of Disney, we invited the Hong Kong Disneyland to join hands in realizing Josephine's Wish, hoping that it can be passed on to more people. We accompanied Josephine to participate in the design workshop arranged by the Disneyland where she got to understand more about the design process, the different jewelry models and styles, so that she can create her own unique design. Josephine then drew a sketch of one of the jewelries, and it will be materialized by the Hong Kong Disneyland!
During the process, Josephine was professional and brave to express her ideas. The Wish Team was moved by her seriousness and passion. The design was inspired by the persistence of her favourite princess, Rapunzel. Besides helping the needy through charity sales, she also hopes that the message of "Never give up" would have been sown in everyone's heart. The Wish Journey is still in the making. Do remember to check our platform to support this meaningful Wish of Josephine!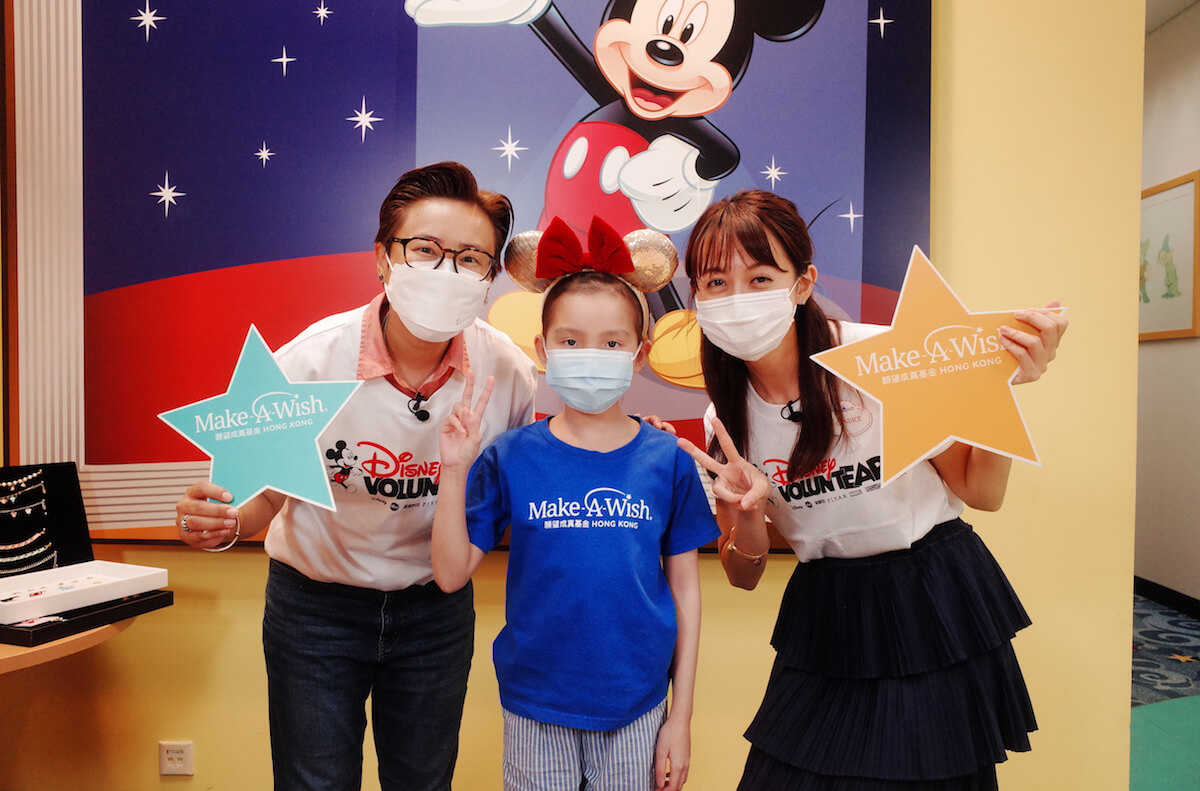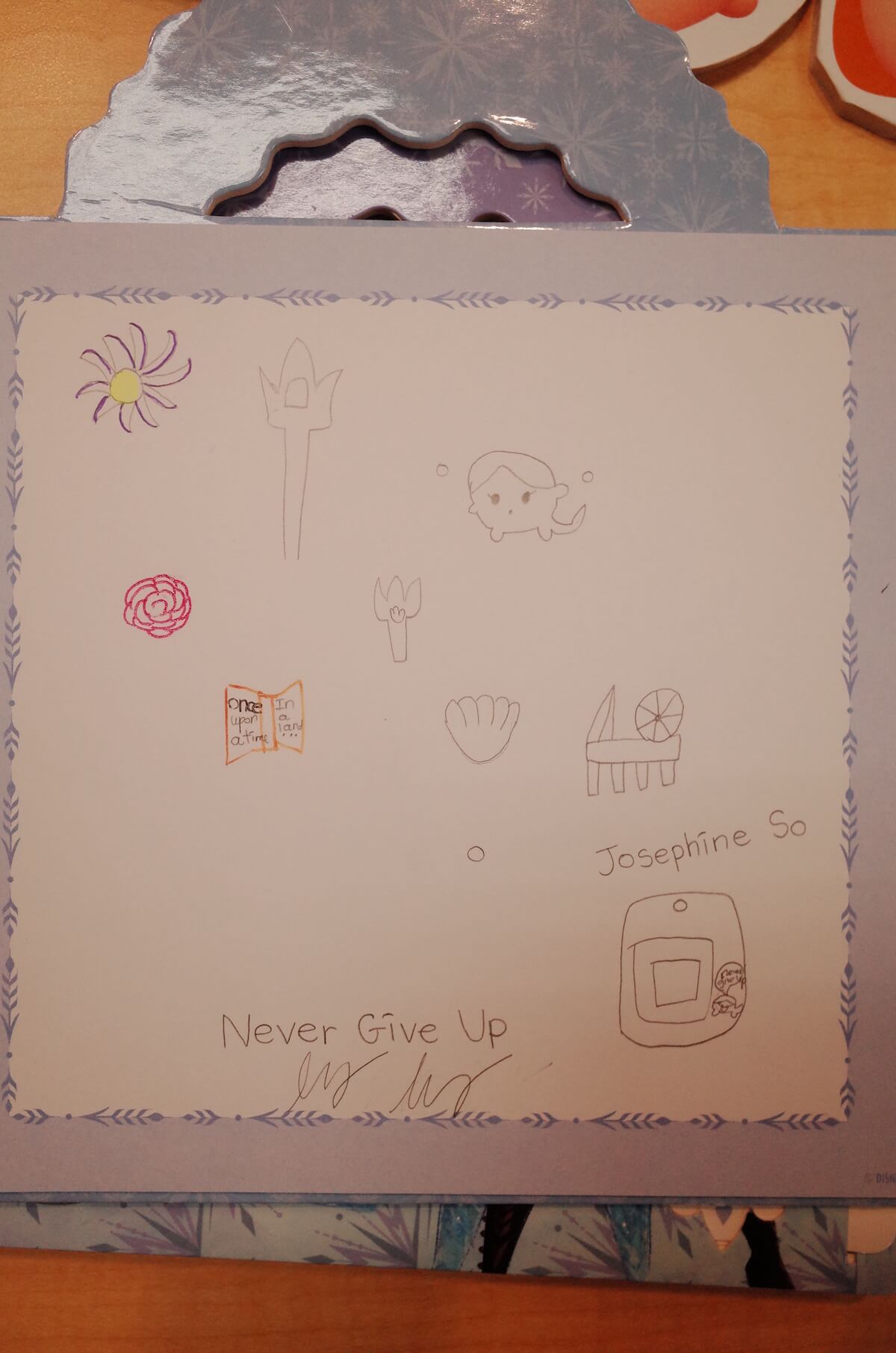 Acknowledgement: Hong Kong Disneyland Resort