"I wish to ride on a fire truck.''
– Matthias, 3, Rhabdomyosarcoma
Matthias suffered from RMS when he was more than 1 year old. After a series of treatments, his illness relapsed in early 2020. Yet, his courage during the treatment moved the Wish Team.
Cars are Matthias's favorite, especially fire trucks. Whenever he hears the siren of a fire truck, he will point at it and exclaimed excitedly, "Fire truck! Fire truck!''
"Matthias will be extremely happy if he can ride on a fire truck," his dad shared.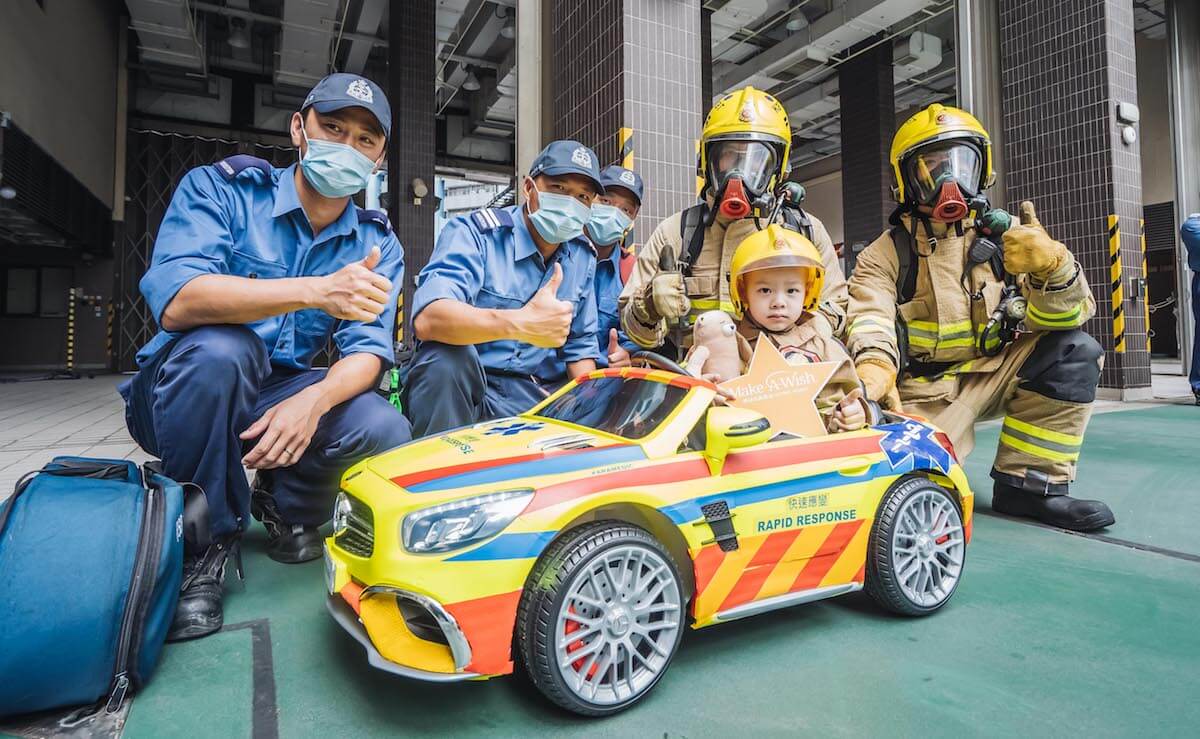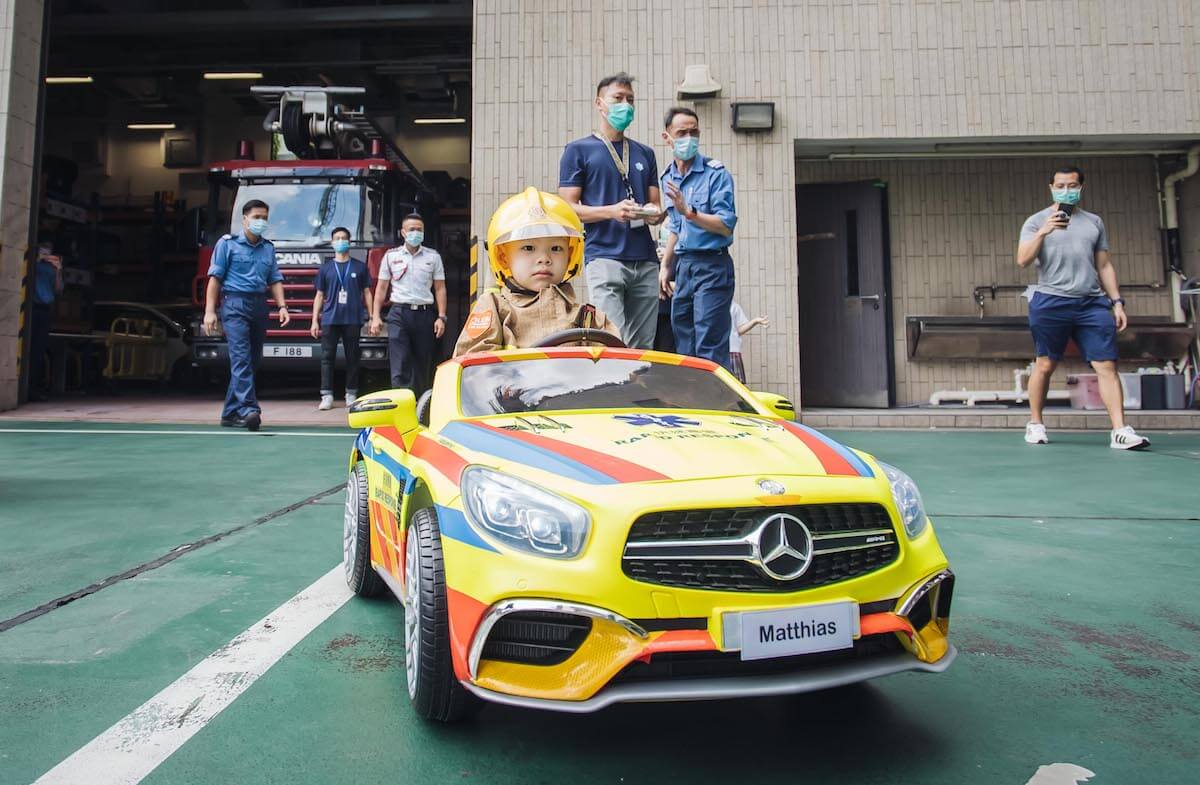 A Wish Within a Tight Time Frame
Having heard about the Wish, the Wish Team made every effort to design the most unforgettable and happiest Wish Day for Matthias. We were pleased to have the unwavering support of Kai Tak Fire Station. By exchanging views through numerous meetings and calls, we ensured every detail of the Wish Day could be properly arranged, though there were less than 2 weeks for preparation..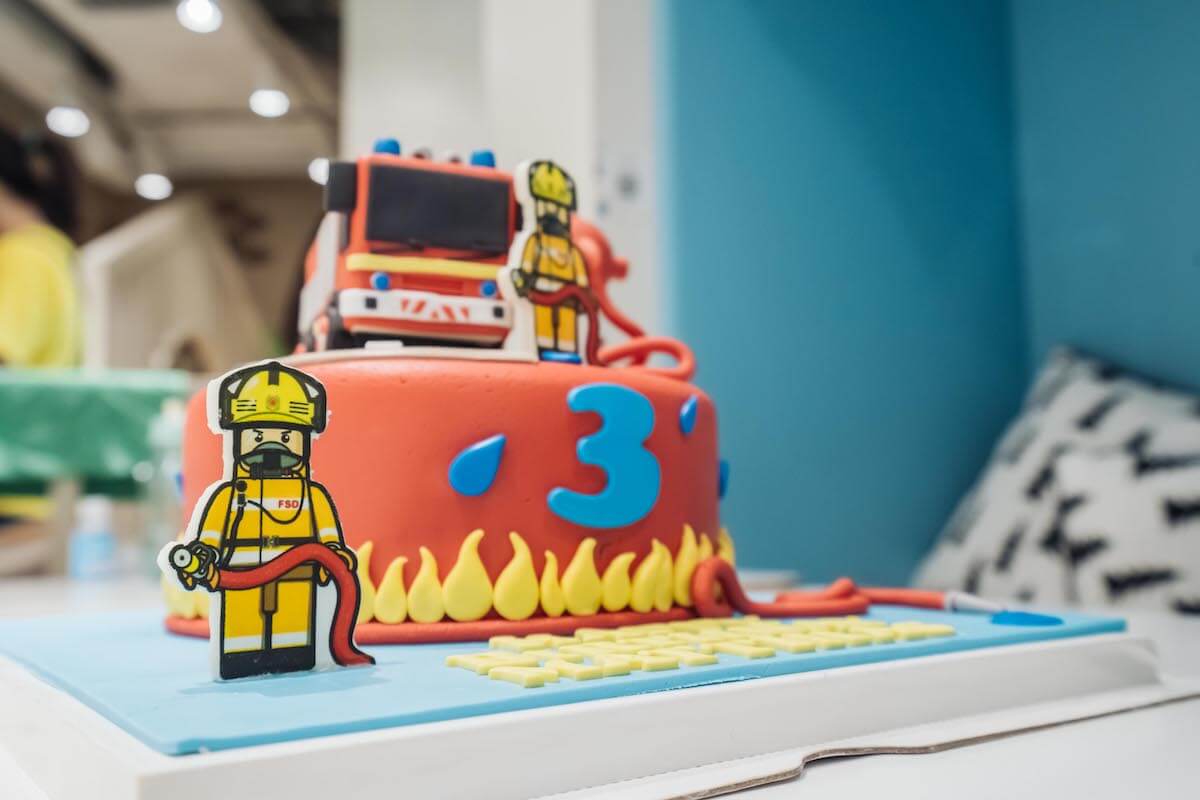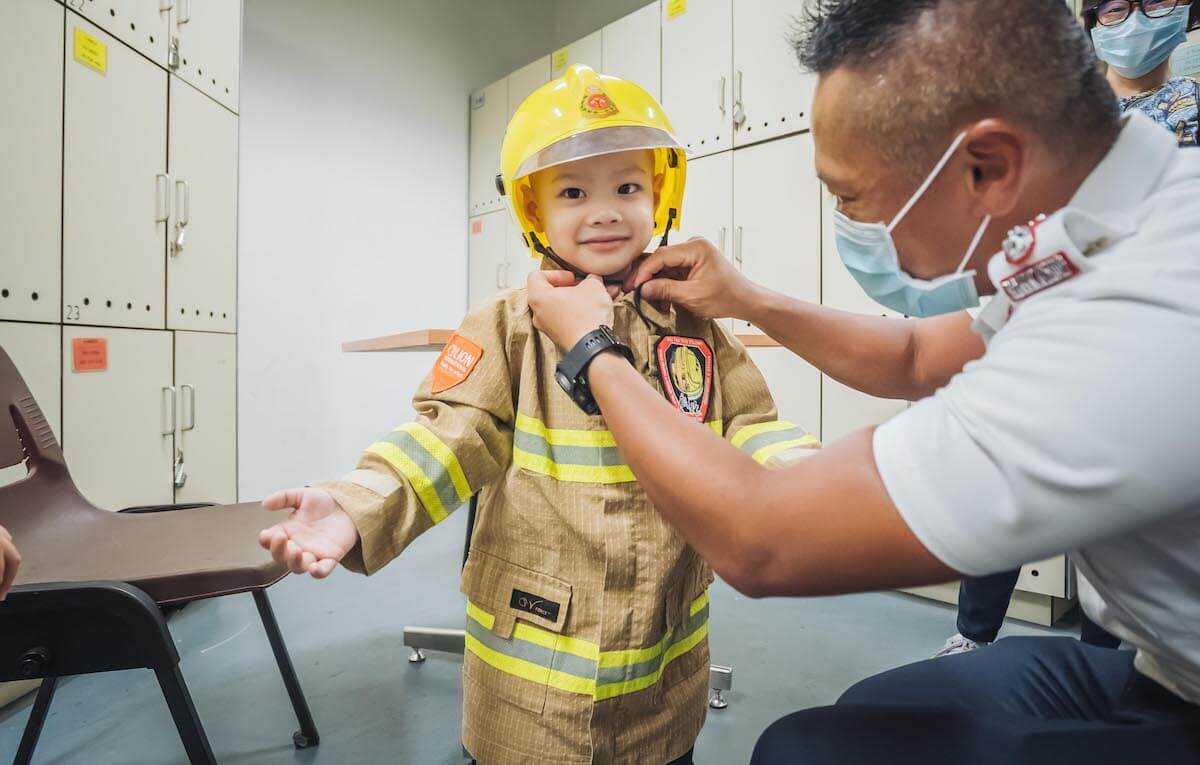 Matthias's Mission
The sun shone as radiantly as the smiles of Matthias and his family who were greeted by firefighters lining up when they arrived at Kai Tak Fire Station.
Though Matthias looked small, he was not fazed by receiving orders when standing in the middle of a team of firefighters. He accepted the mission of saving an injured bear bravely. Having outfitted with the uniform of a little firefighter, he got on an exclusive ambulance to search for the injured bear.
Having completed the mission, Matthias and his family watched a special event prepared by Kai Tak Fire Station-a level 1 fire drill upfront. Under the leadership of Officer Li, he managed to blow the whistles twice to signal all teammates to stand down. Certainly, the last session was to ride on his favorite fire truck! ''Fire Truck!'' exclaimed by Matthias happily when gesturing towards the truck. He and his father pressed different sirens and switched on the alarm lights. When hearing the familiar sound, Matthias had a big grin on his face.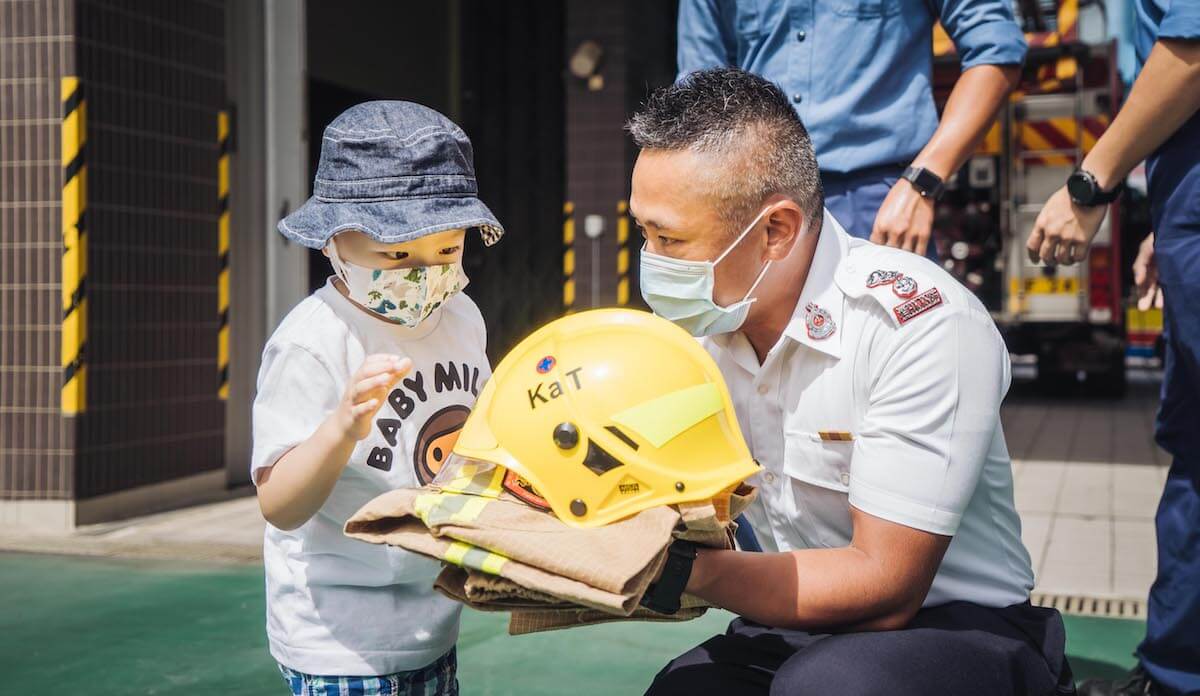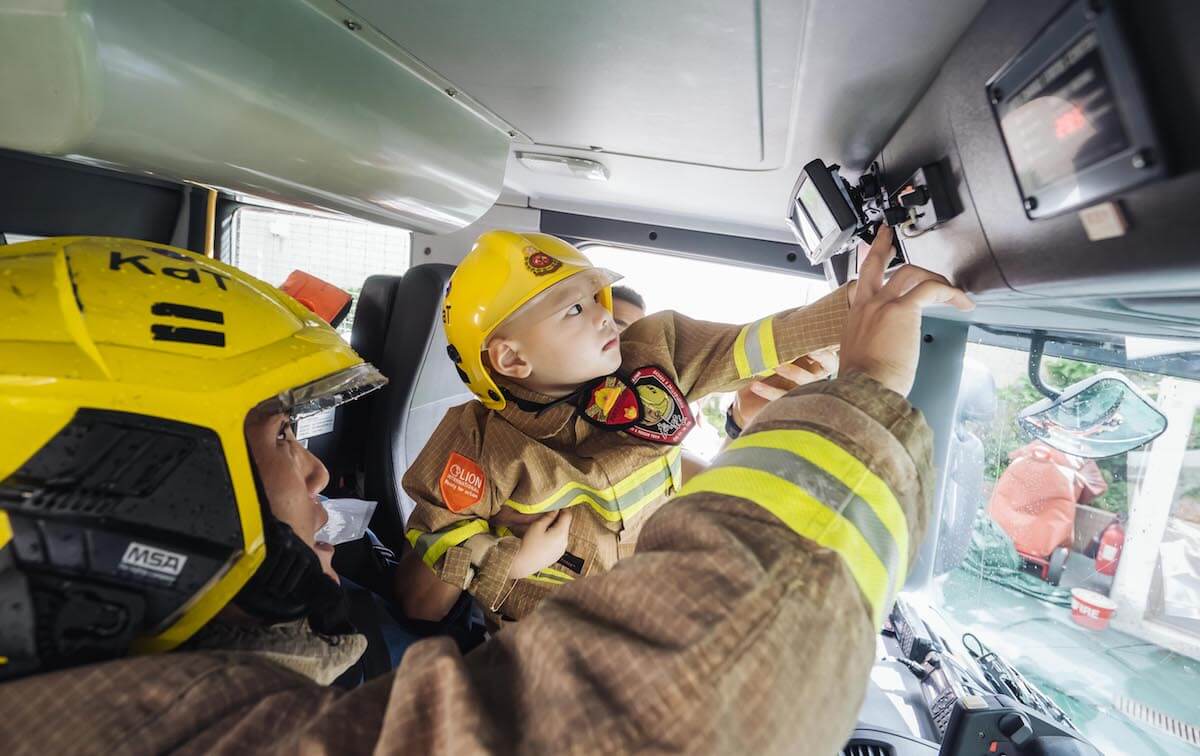 Surprises Never End
"Seeing Matthias smiles makes everything we've been preparing for days worthwhile! I wish Matthias can face all challenges bravely like a fireman does,'' Assistant Divisional Officer Li's sharing brought the fire station's visit to a perfect end.
There came another surprise. Knowing that Matthias would be turning 3 soon, the team quietly prepared a fire truck birthday party when Matthias and his family took a rest at the family restaurant. Fire truck toys and a three-dimensional fire truck cake was presented to Matthias.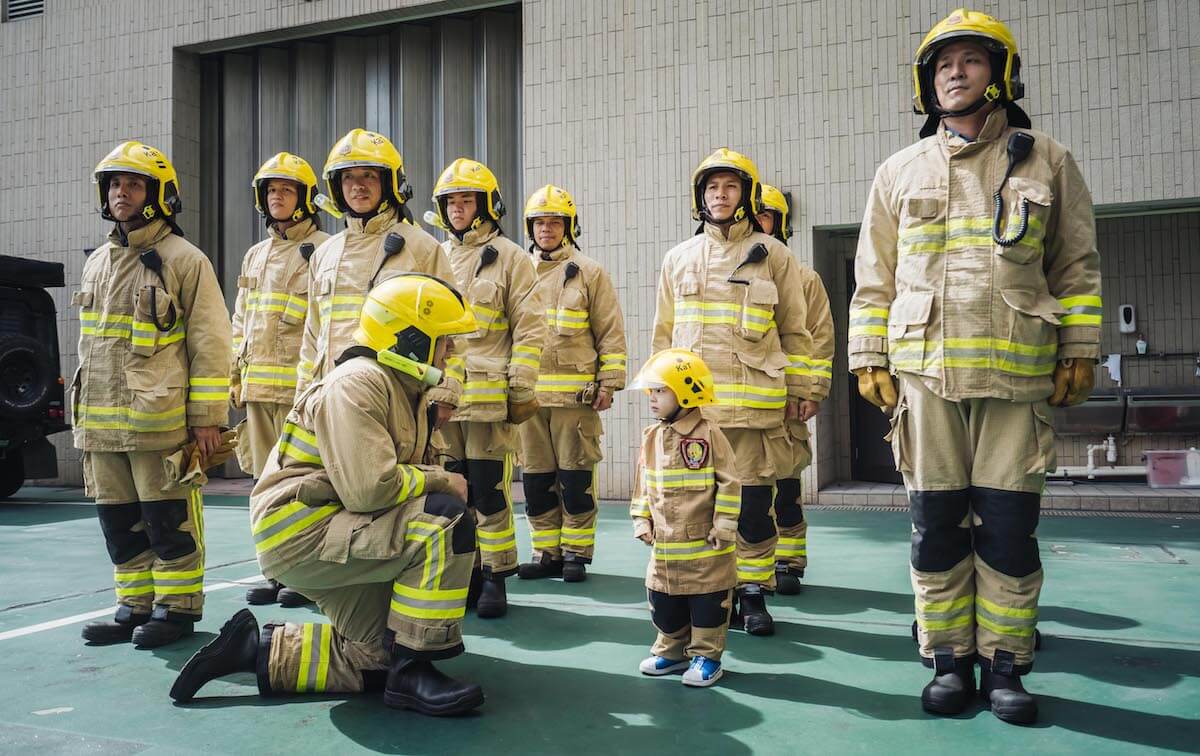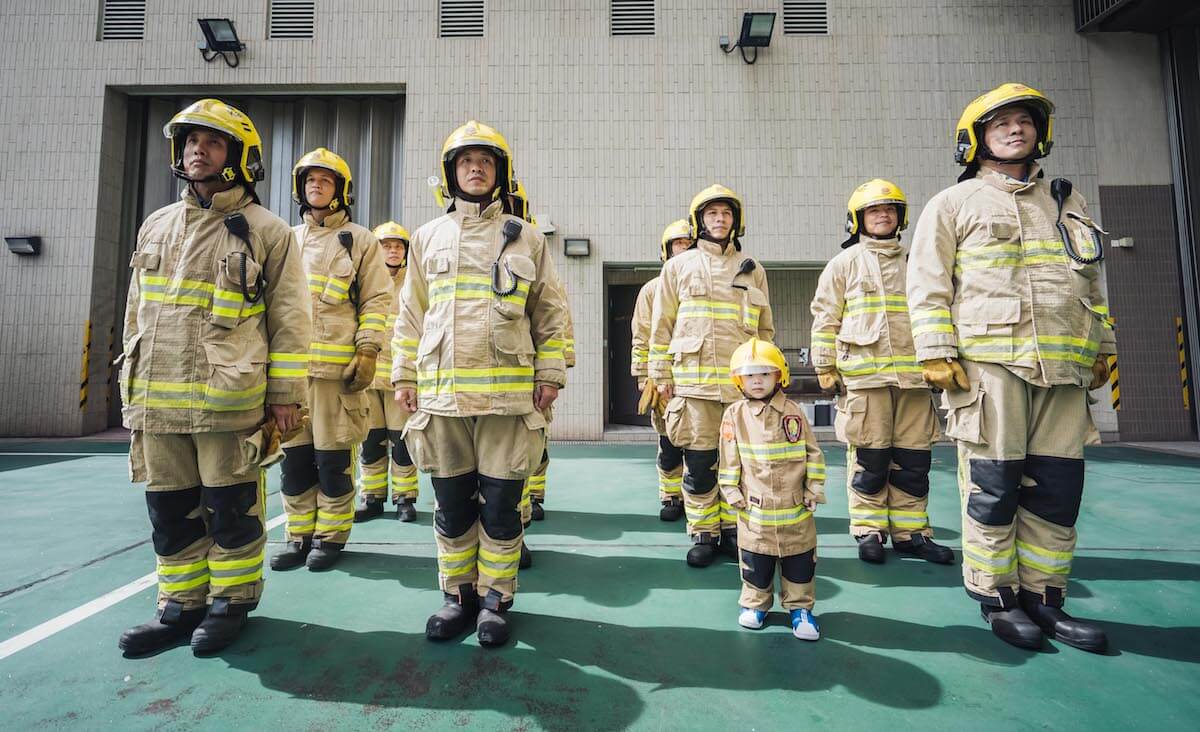 A Wish Beyond Imagination
"Today's experience outlived our expectations, and my wife and I were so moved by so many moments. Thank you all for the preparations to make today so special to us. I recommend every eligible child who has Wish, do send an application to Make-A-Wish which will make everyone joyful'', Matthias's dad said.
The Wish Team believes that a Wish Journey is not only life-changing to a Wish Child. It also let the family and volunteers feel the strength of a Wish with comfort and hope.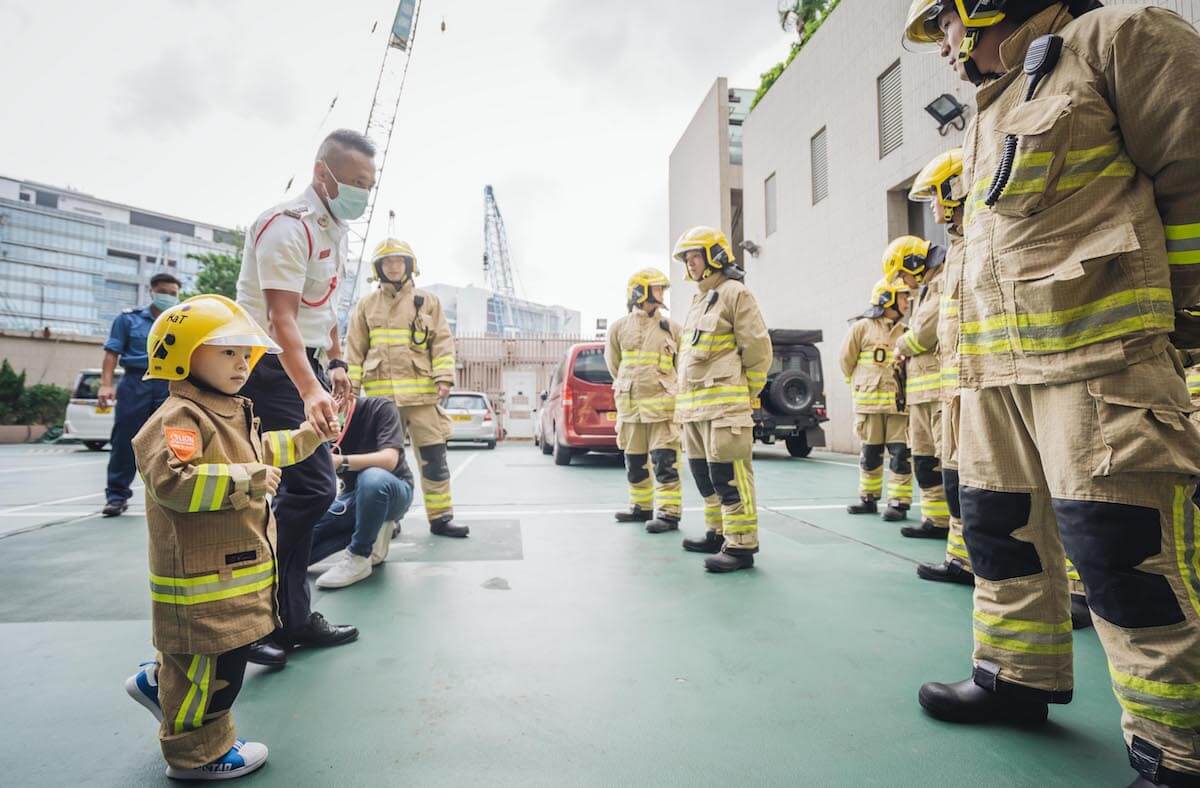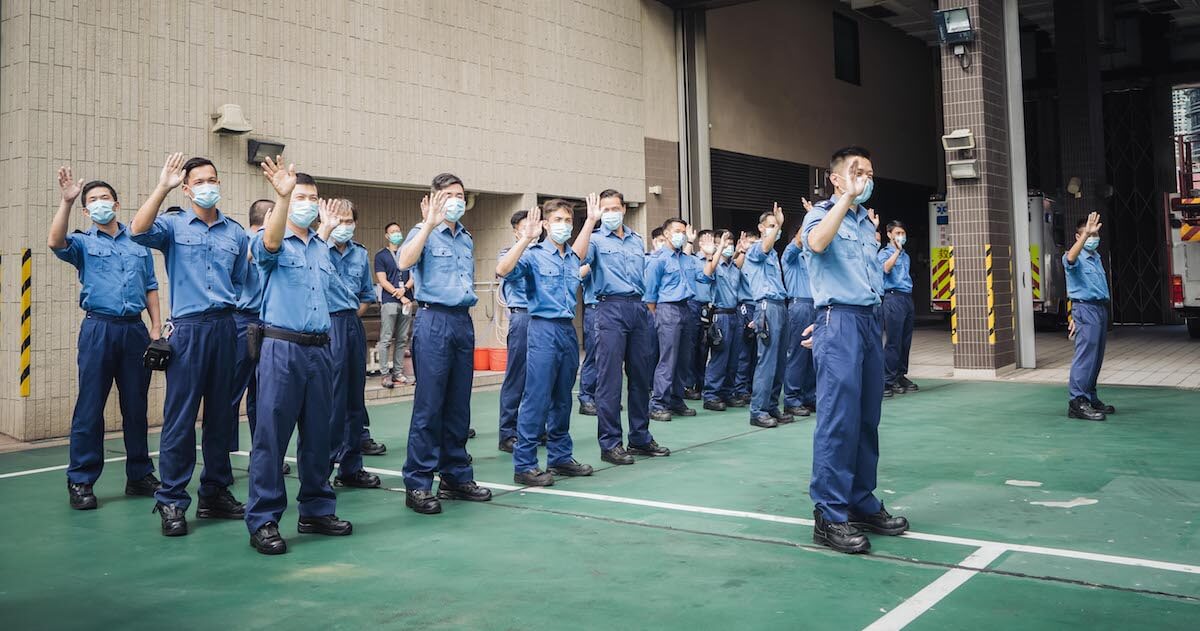 Acknowledgement: 
Hong Kong Fire Services Department – Kai Tak Fire Station, Fox's Image