"I wish to have a room filled with dinosaurs."
– Yuk Kwan, 6, Stage 4 neuroblastoma
A Wish Brings Dinosaurs Back To Life
Have you ever felt homesick?
Yuk Kwan is 6 years old. He lived at a facility for an entire year for medical reasons, but he always longed to finally return home.
He loves dinosaurs and has a collection of figurines at home. Although he is quiet and shy, he invited members of the Wish Team to play dinosaurs with him during our very first visit. While chatting, he mentioned his family's plans to move to a new house, where he would have his own room. We began imagining his new room together and – eureka! He knew what his Wish would be: to have a dinosaur-themed room.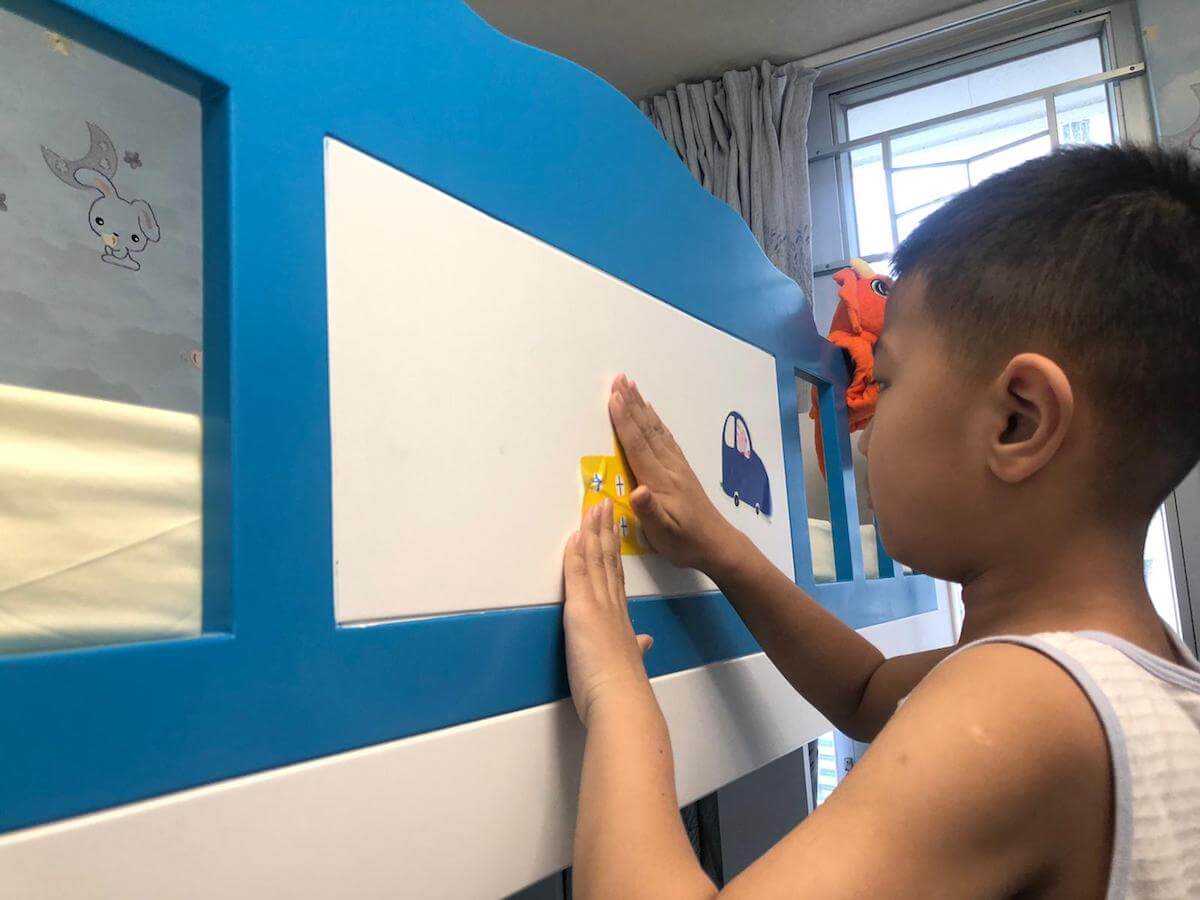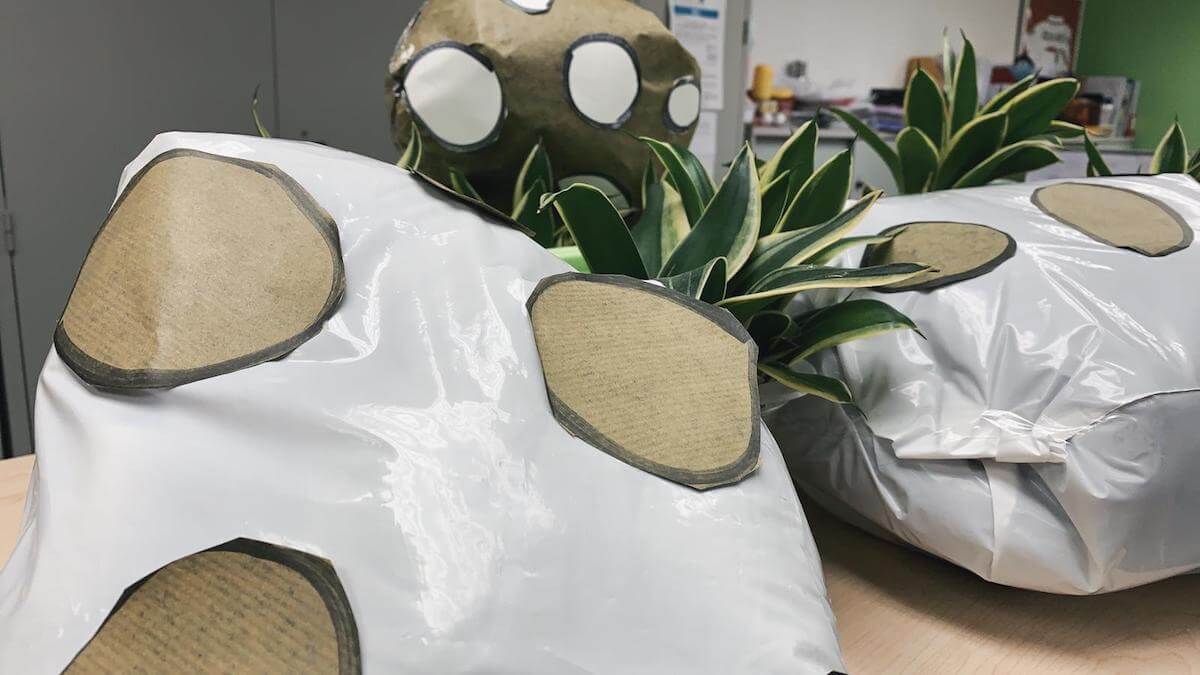 "I know everything about dinosaurs!"
Yuk Kwan's Wish Day was delayed due to the pandemic, but the Wish Team continued working on his special Wish Journey in the meantime. The team chose the best vendors for preparations and liaised with Yuk Kwan's father regarding the size and design of the bed. They were determined to draw on all their creativity to bring Yuk Kwan's dinosaur room to life.
When his Wish Day arrived, Yuk Kwan was thrilled to open the door for the Wish Team, who had brought large gifts wrapped like dinosaur eggs as part of the experience. Overjoyed at the sight of the eggs, Yuk Kwan "hatched" them one by one and called out their species – t-rex, stegosaurus and brontosaurus – while grinning from ear to ear.
Sharing happiness
The team brought many other gifts besides the three large figurines: dinosaur bedsheets, smaller figurines, books and cartoon wall stickers, all meant to transform Yuk Kwan's new room into a Jurassic wonderland.
Ever the caring brother, Yuk Kwan shared the experience with his little brother, always giving him first pick on the stickers while we were decorating his new room.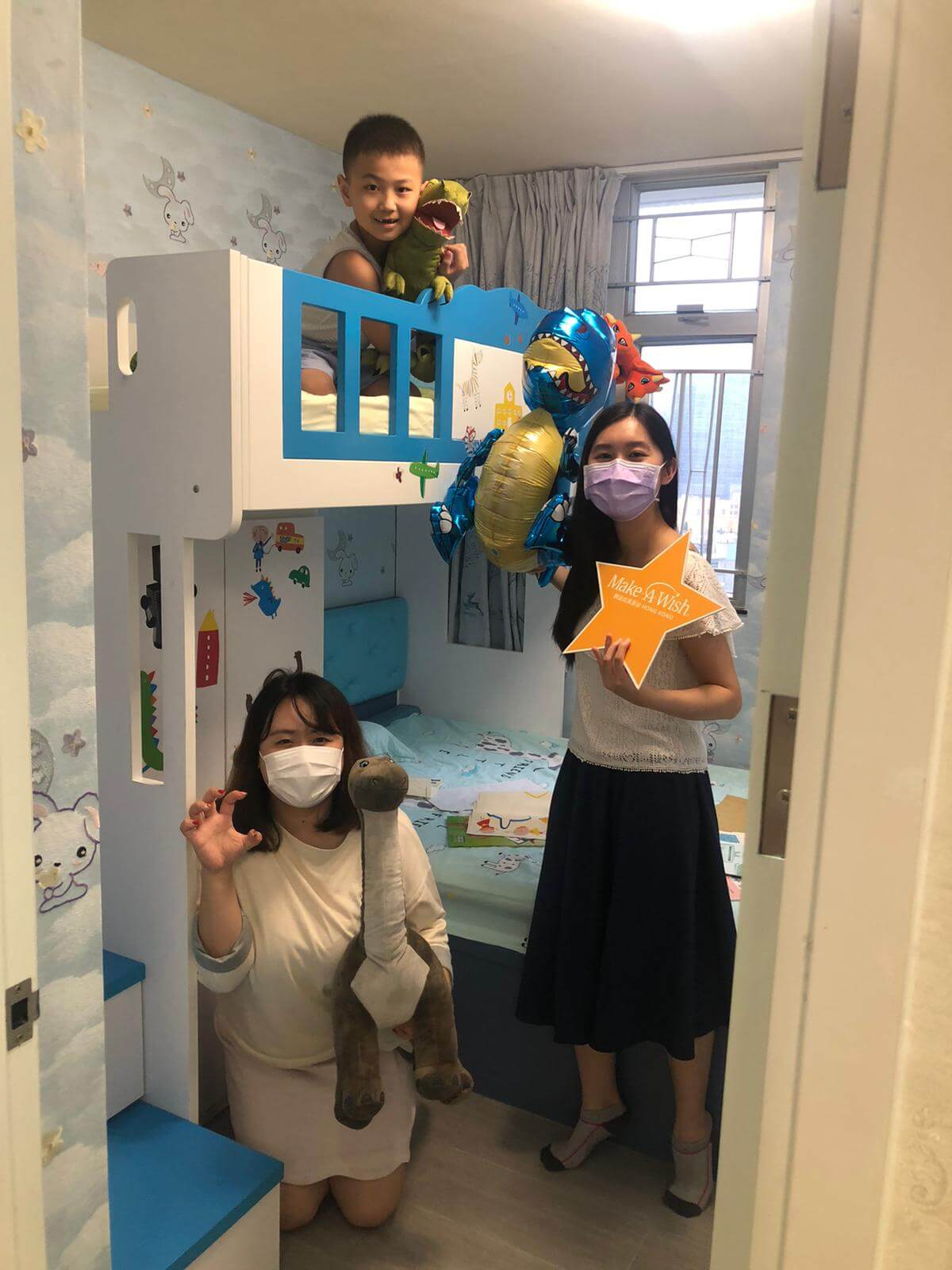 One Wish to inspire a lifetime of hope
Hilda was part of Yuk Kwan's team. She reflected, "Through a year of home visits, we were able to witness Yuk Kwan's growth. I feel so privileged to have been part of his Wish Journey and to witness the joy and strength he drew from his Wish."
Yuk Kwan's happiness brought joy to his father too. "It was incredibly moving to witness his joy at receiving these gifts. This experience was a delight, and I'm incredibly grateful. I hope Make-A-Wish Hong Kong will keep up the good work, helping those in need."