A Journey to Real Madrid's Stadium
"I wish to watch a home game of Real Madrid in person."
— Andrew, currently studying social science (and still a football fan!)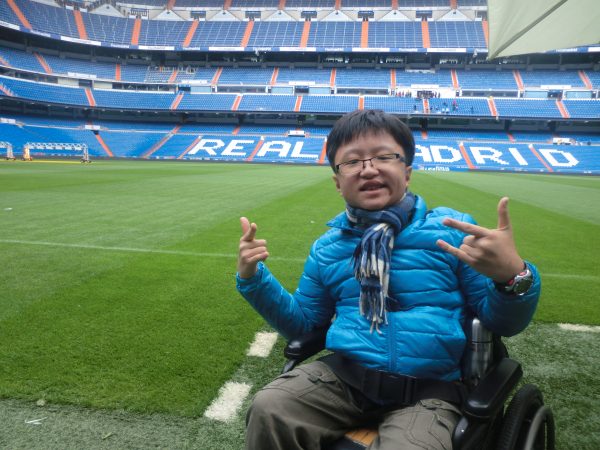 "A Wish reminds me of a beacon of hope that I might have forgotten. I know how hard the hurdles in life would be; but please stay positive and you will finally overcome."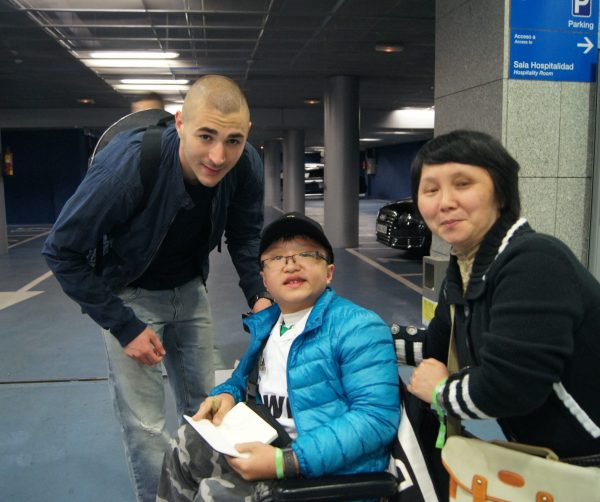 Andrew, being passionate for football since childhood, is a big fan of the Real Madrid football team. In 2012, he unbelievably realized his long-awaiting wish – watching a home game of Real Madrid in live at the stadium in Spain. What surprised him a lot was that he seized the precious opportunity to take photos with the famous football players and got a jersey from Marcelo Vieira!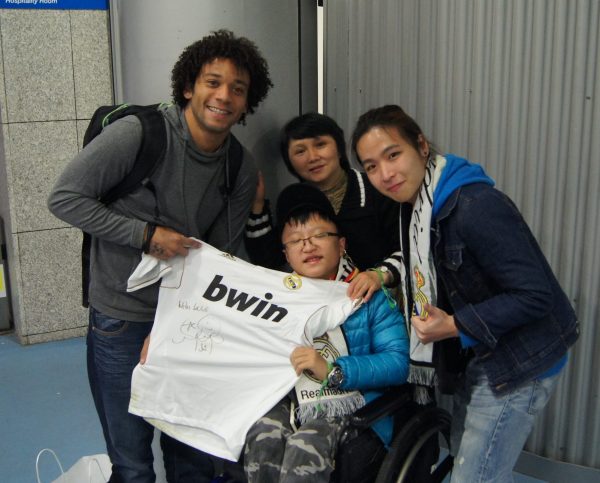 He firmly believes that the unexpected Wish Journey brings him not only joy, but also the motivation to win the seemingly endless battle against a critical illnesses and an inspiration to pursue his ultimate dream, "The world is too beautiful not to visit on my own."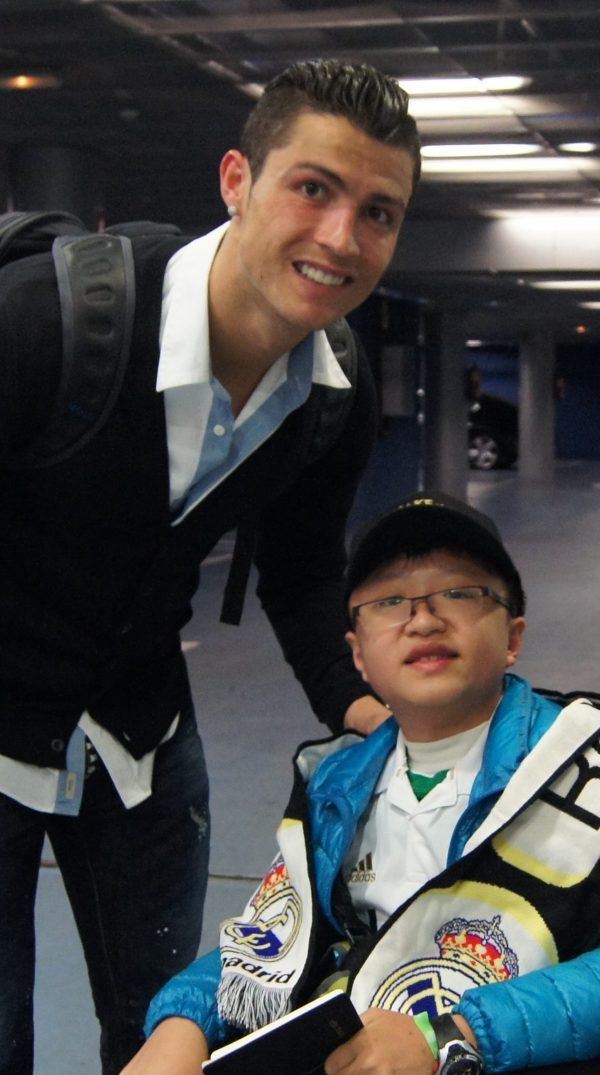 ---
Andrew is now a University student. Inspired by his Wish, he wishes to serve other children with illnesses and to bring life changing impact to them. Andrew returned to Make-A-Wish, working as an intern, hoping to give back by helping other children to realize their wishes. He once helped a Wish child, who is also a wheelchair user, and the child's family prepare a 40-page comprehensive trip guide to Japan. Andrew hopes that when children realize their Wishes, they will be filled with positive energy, daring to dream and looking forward to a bright future just like him!