"Salute, Ambulanceman Oscar! Welcome to the Fire Services Department. Today, you will receive a series of training and assignments."
Oscar, 6, Acute lymphocytic leukemia
「I wish to be an ambulanceman.」
Although Oscar was diagnosed with acute lymphocytic leukemia at a young age, he was adamant about becoming an ambulanceman. When the Wish Team first met him, he shared that he thought ambulance personnel are very cool while watching a drama series in the hospital, and began to consider becoming one of them.Besides, Oscar observed and received carefrom various medical staffs while in and out ofhospital. Thus, he hopes to be able to helpthose in need when he grows up.
The Wish Team was very grateful to the Fire Services Department for collaborating with us to grant Oscar's Wishes. After several meetings, the Wish Team shared that Oscar wished to learn more about the work of ambulance officers. Oscar stated specifically, "I really want to try using a stretcher to save the patient". The ambulance team was incredibly attentive and planned the activities according to his needs.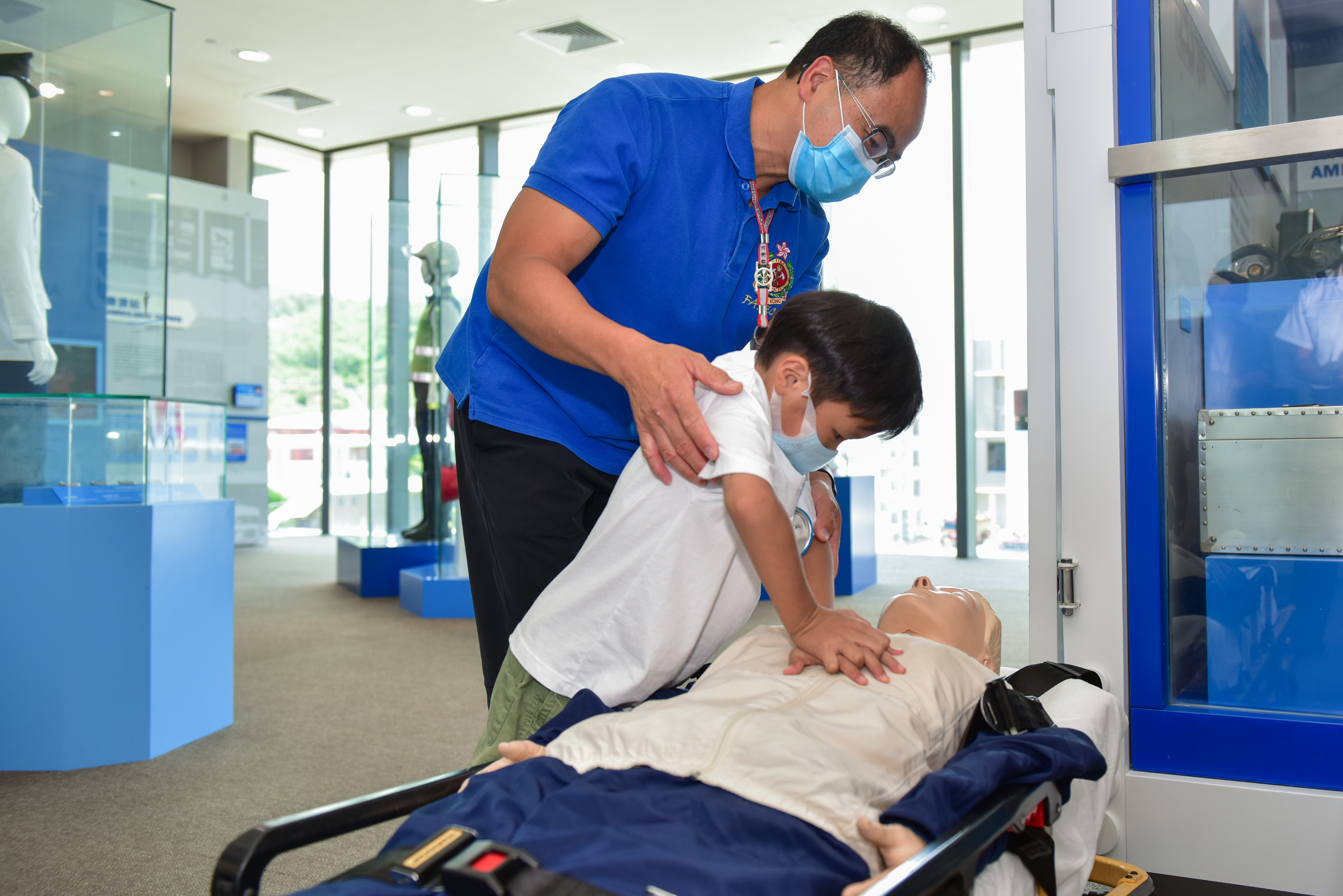 "Salute, Ambulanceman Oscar! Welcome to the Fire Services Department. Today, you will receive a series of training and assignments."
That morning, team members of the Fire and Ambulance Services Academy, Mr. Peter and Mr. Henry showed Oscar around the venues and facilities of the Fire and Ambulance Services Academy and the Fire and Ambulance Services Education Centre cum Museum. Oscar was also able to watch the Passing Out Parade rehearsal during his stay. He shared that he even pictured himself becoming one of the graduates when he grows up.
During the visit, Oscar was determined to learn everything he could about first aid. He specifically asked about how to do a proper salute, hoping to be able to express his gratitude to everyone with this universal body language.The Wish Team also organized an "Anyone's Treasure Hunt" activity, where "Anyone's toys" were hidden in Oscar's favorite ambulance. Oscar could then learn to rescue the injured. Without a doubt, the charming Oscar successfully rescued "Anyone" swiftly!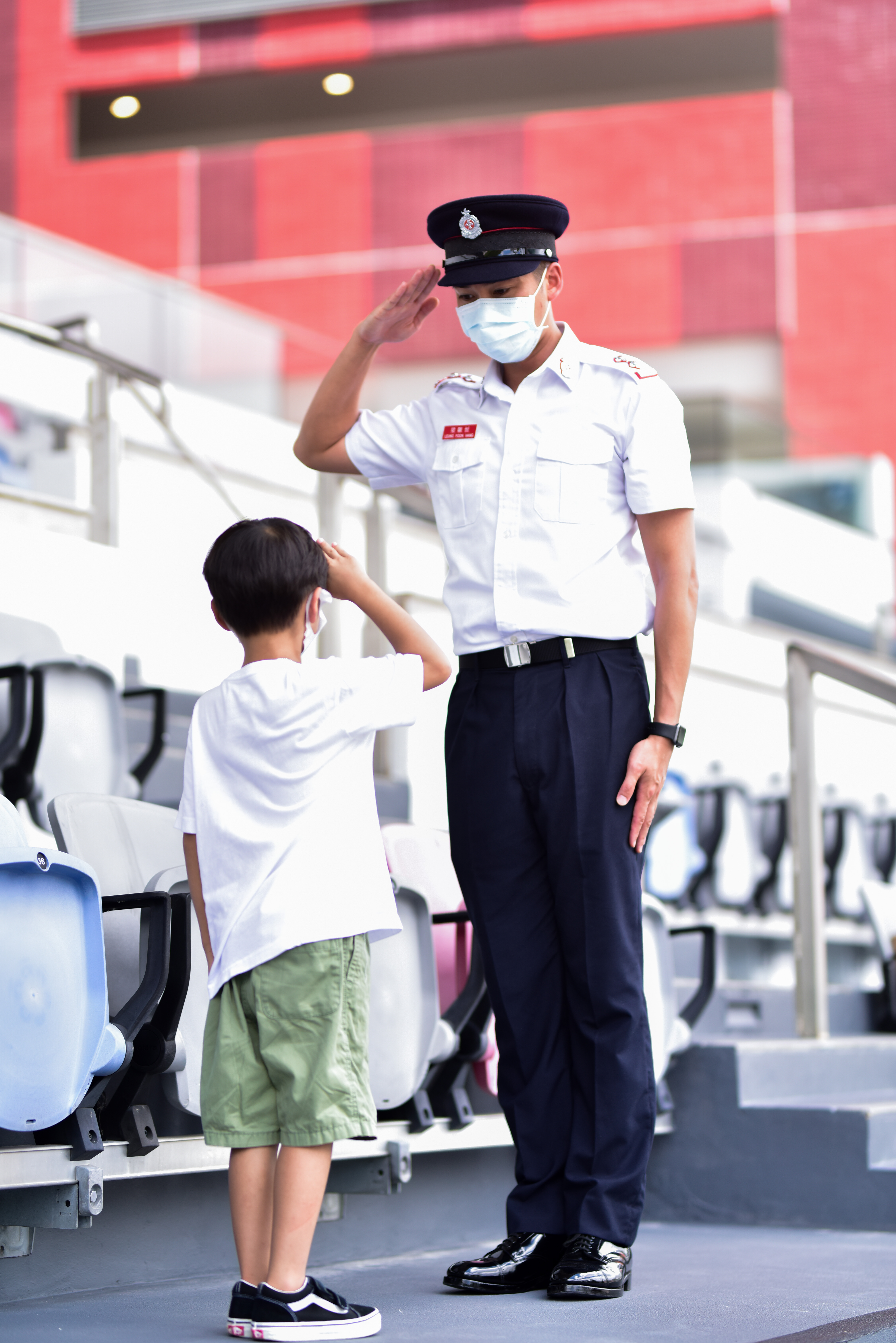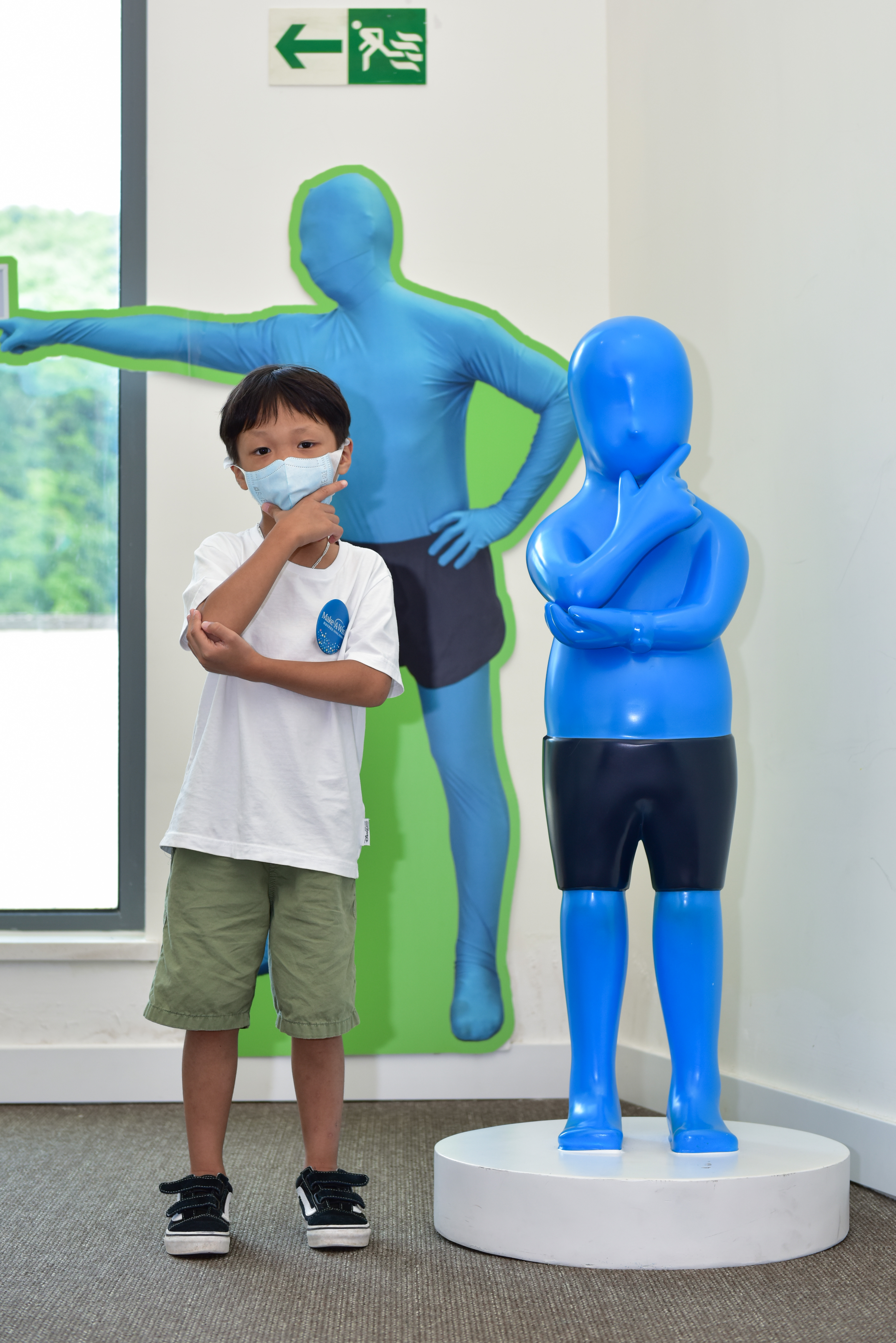 Ambulanceman Oscar reports for duty
In a split second, Oscar arrived at the Ngau Tau Kok Ambulance Depot. Mr. Fung and Mr. Yuen of Kowloon East Division of Ambulance Command prepared a customized ambulanceman uniform for Oscar, where he would officially start working as an ambulanceman.Oscar became serious after changing into his uniform and demonstrated professionalism.He followed every instruction, from parade , taking attendance, to checking the ambulance equipment, and did a splendid job.
Suddenly, there was a radio broadcast in the Ambulance depot "Emergency Ambulance Service! Ambulance A139 of Ngau Tau Kok Ambulance Depot is to respond to Ngau Tau Kok Ambulance Depot!".
It turned out to be a drill prepared by the ambulance team of Ngau Tau Kok Ambulance Depot for Oscar to gain a real-life experience as an ambulanceman to rescue the casualty from being turned out. It included equipping the ambulance and arriving at the scene as quickly as possible. Oscar also assisted in conveying the casualty with a stretcher onto the ambulance, which was something he looked forward to the most. Lastly, with the assistance of the ambulance personnel, Oscar successfully conveyed the simulated injured person to treatment and completed the mission!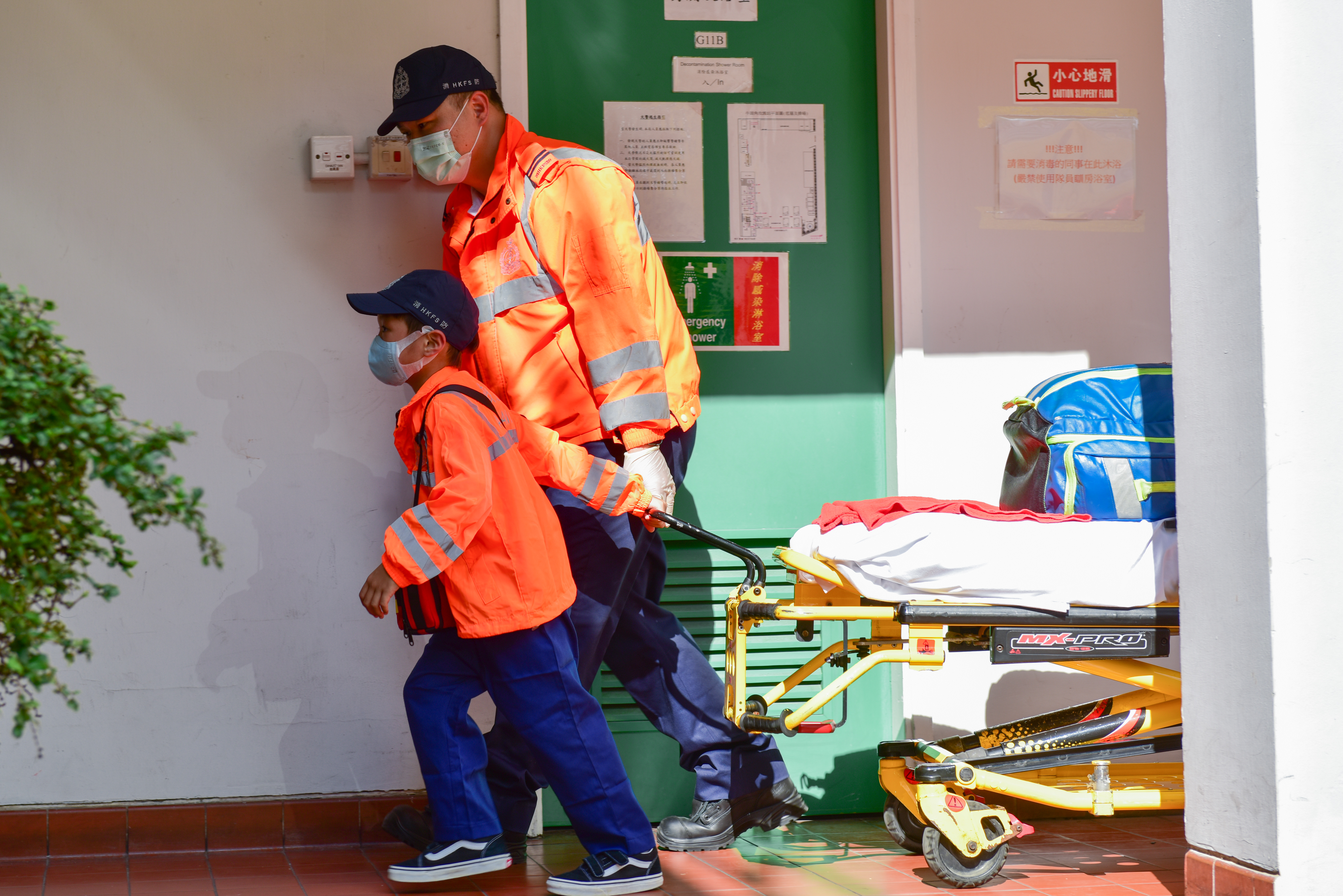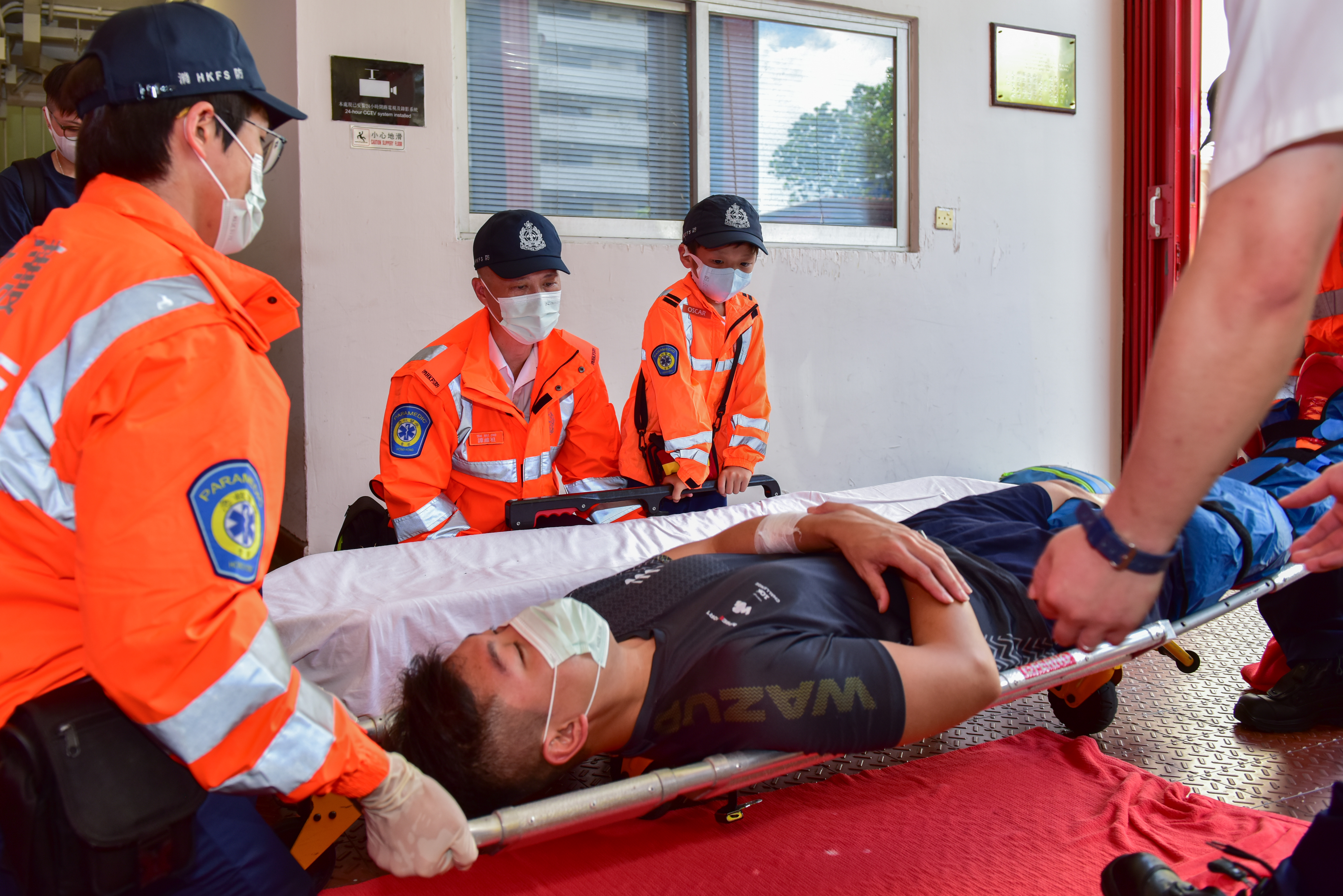 "Let's meet again in the future as an ambulanceman"
After Oscar's Wish came true, he thanked every ambulance personnel who took part in his Wish with the salute he learnt that morning,and promised to meet again when he becomes an ambulanceman when he grows up!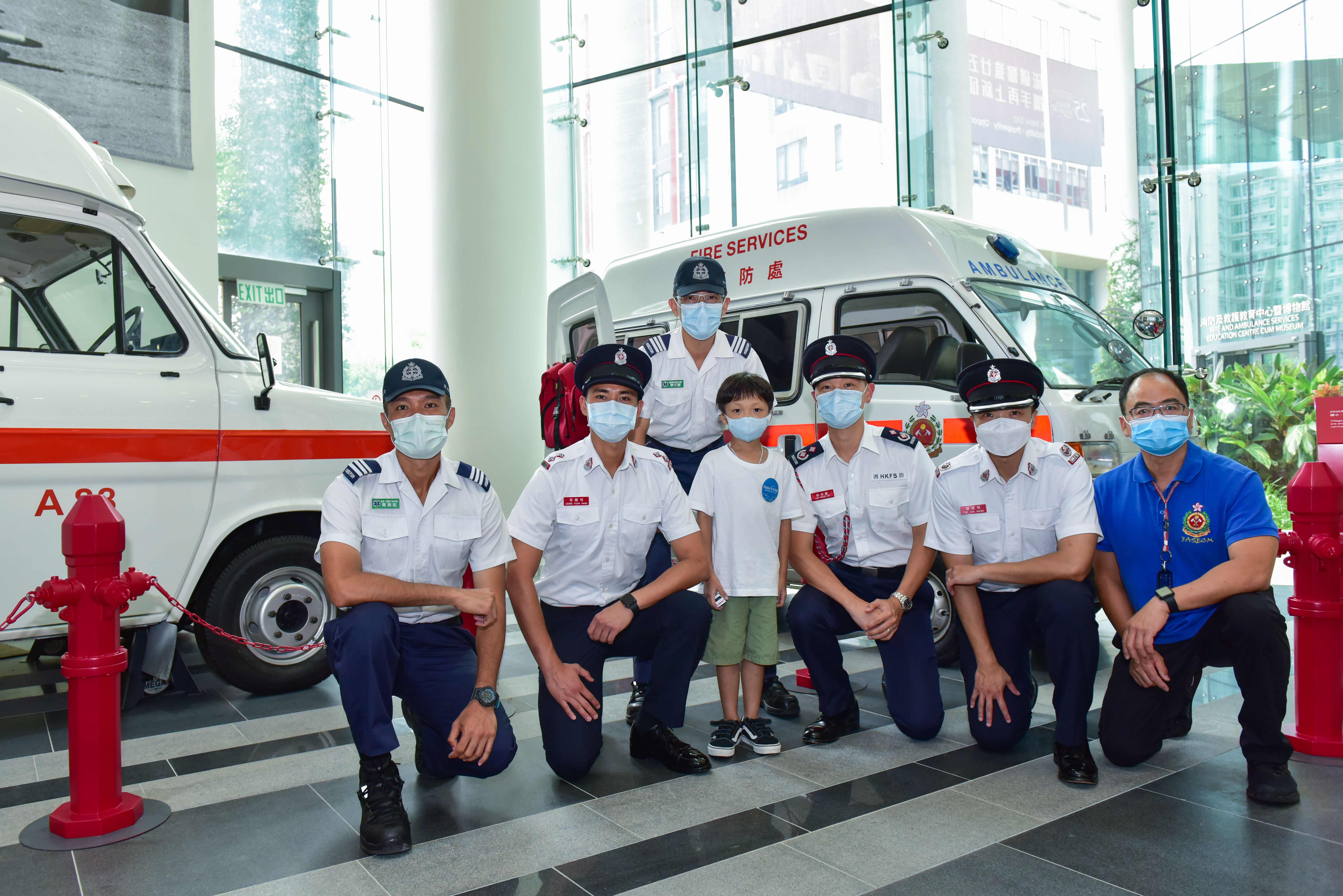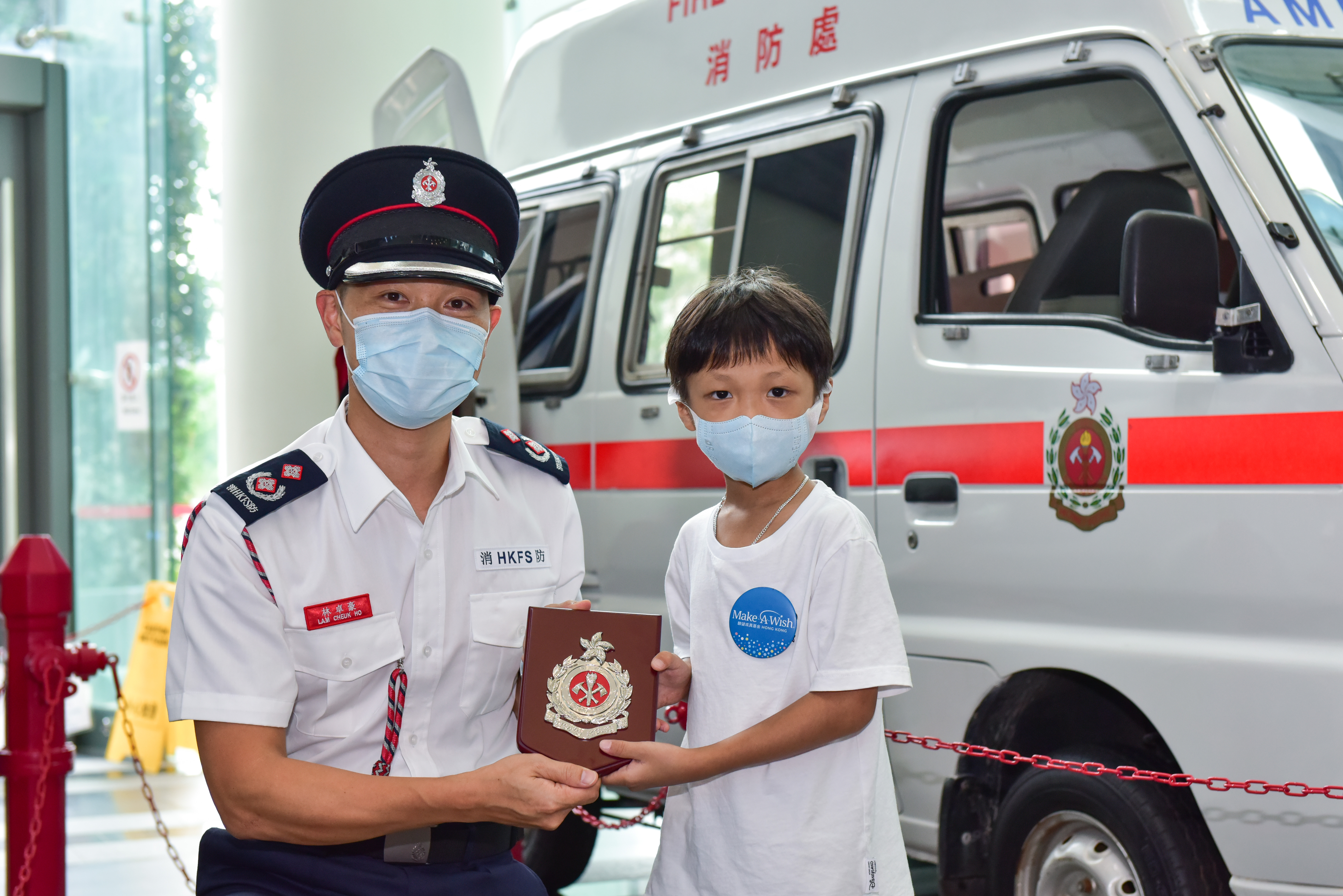 Oscar's mother also told us, "Oscar had never been that serious before, and it was exhilarating and eye-opening. I would like to thank the Wish Team for the arrangement that allowed us to have unforgettable memories. I am also grateful to the ambulance team for giving us such an
unforgettable and realistic experience to work closely with the ambulance personnel!".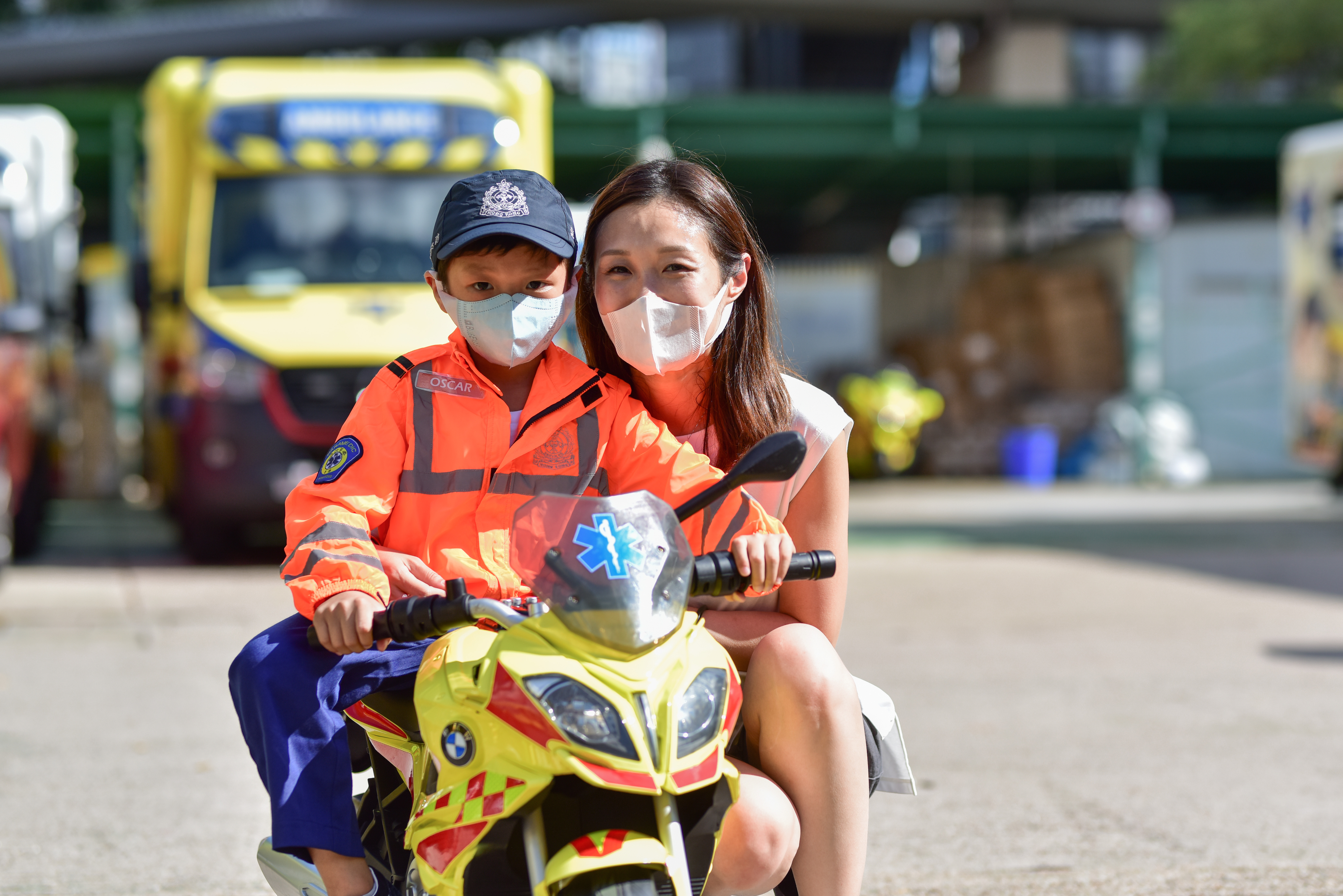 Acknowledgement: Fire and Ambulance Services Academy, Ngau Tau Kok Ambulance Depot