"I wish to have a wheelchair."
– Tsz Hin, 14, Acute Lymphoblastic Leukemia
Tsz Hin`s Everyday Companion to School
Tsz Hin stopped going to school when she was in and out of the hospital frequently during treatment. When the Wish Team conducted Wish Catching with Tsz Hin, she very much looked forward to the day of attending school but she needed a wheelchair to help her travel.
To welcome the first day of school with Tsz Hin, we made her Wish of a wheelchair come true before the school opens. Tsz Hin shared the lack of flexibility and ease of her previous wheelchair. We worked with professional medical staff to choose the most suitable model for Tsz Hin.
The First Bright Smile
"Tsz Hin couldn't stop laughing after sitting on the wheelchair. She was very happy with it. This is the first time for us to see her like that," shared by the medical staff who took care of Tsz Hin.
Knowing that Tsz Hin likes Snorlax, we brought this friend along to meet Tsz Hin on the Wish Day, in the hope that both this friend and the wheelchair can be her good companions on the first day for school!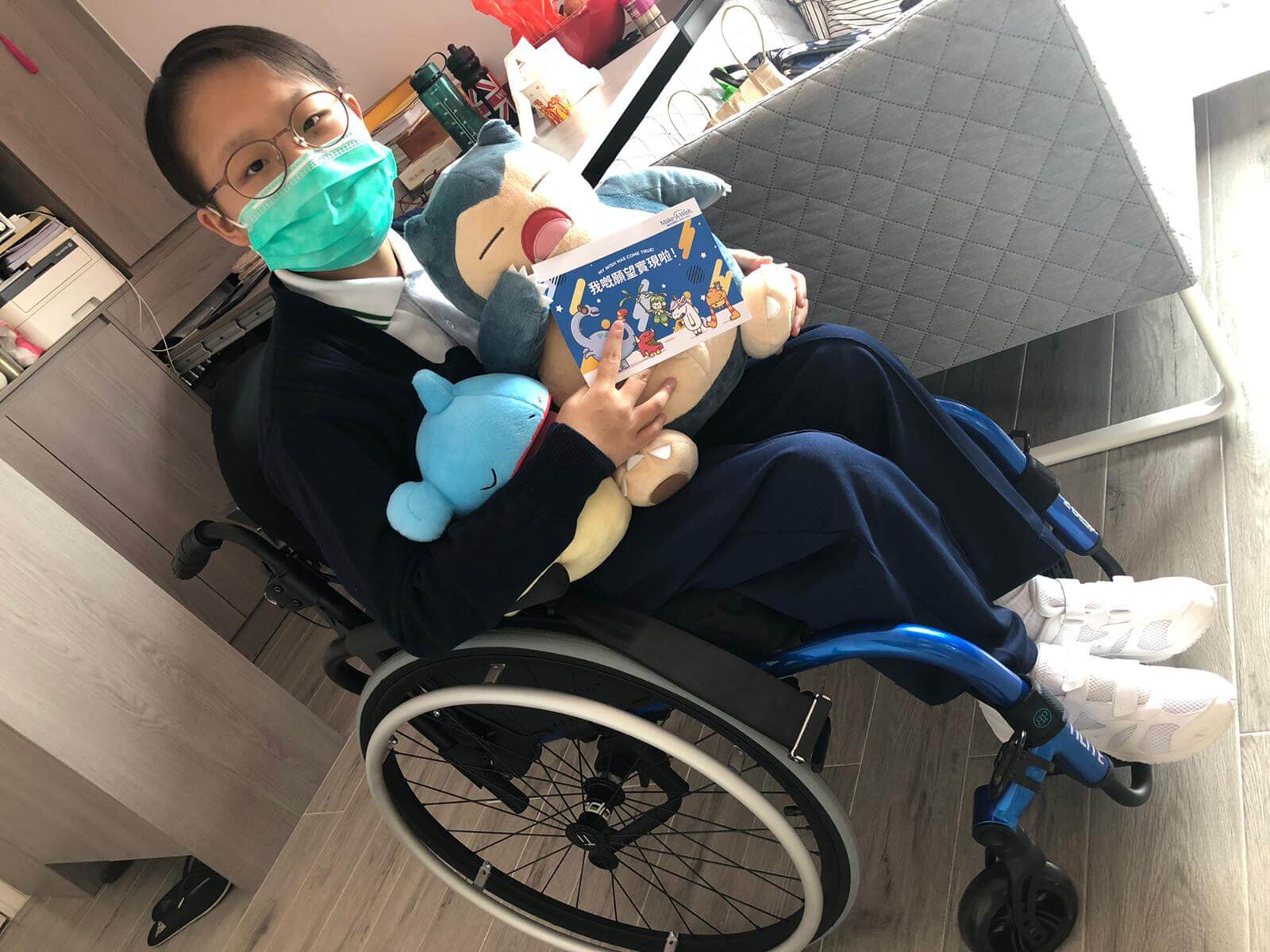 Wish is a memory that lingers long in heart
After the Wish was granted, the Wish Team stayed in touch with Tsz Hin and chat about hobbies and school life with each other. We were encouraged by her satisfactory performance in a recent exam. We believe that the Wish Journey not only brings hope to kids during treatment but can also be with them in life after recovery.