"I wish to have a computer for learning."
– Chung Hei, 5, Acute Lymphoblastic Leukemia
Growth of our Wish Child in the Wish Journey
When we first met Chung Hei through video call, she was too shy to talk. She only wanted to make crafts with us. With tips given by her parents, we were able to communicate with her and learned about her Wishes with her favorite Hello Kitty!
As Chung Hei is about to start her school life, she wished to have her own computer for classes and to draw. The Wish Team brought her Hello Kitty gifts, wrapped the gift as Hello Kitty, and even prepared a Hello Kitty desktop wallpaper on her computer!
Chung Hei overjoyed on her Wish Day and was eager to play with us on Wish Day, as compared to the previous shy girl. This Wish brings support to Chung Hei and her family and let them know that the Wish Team is always here.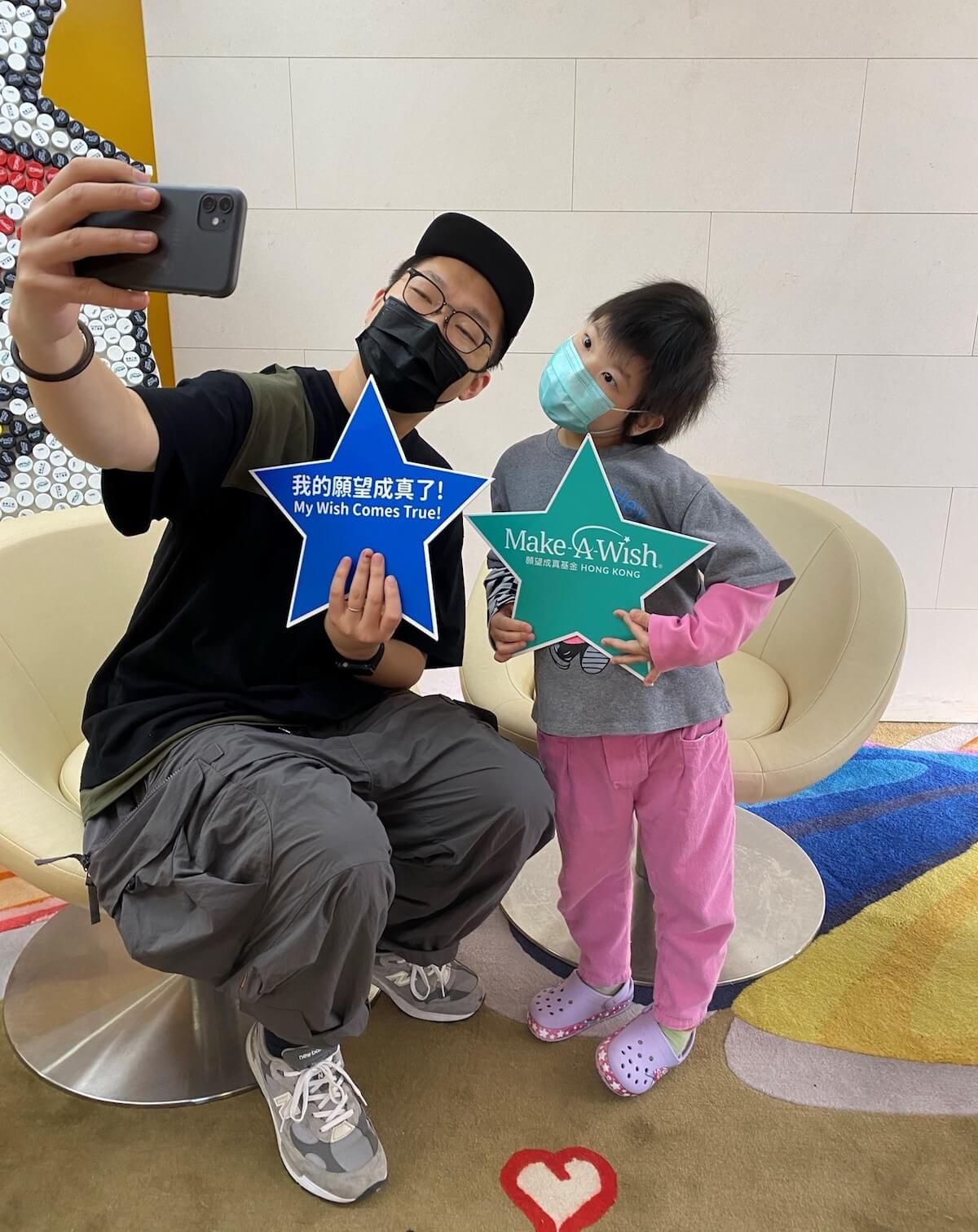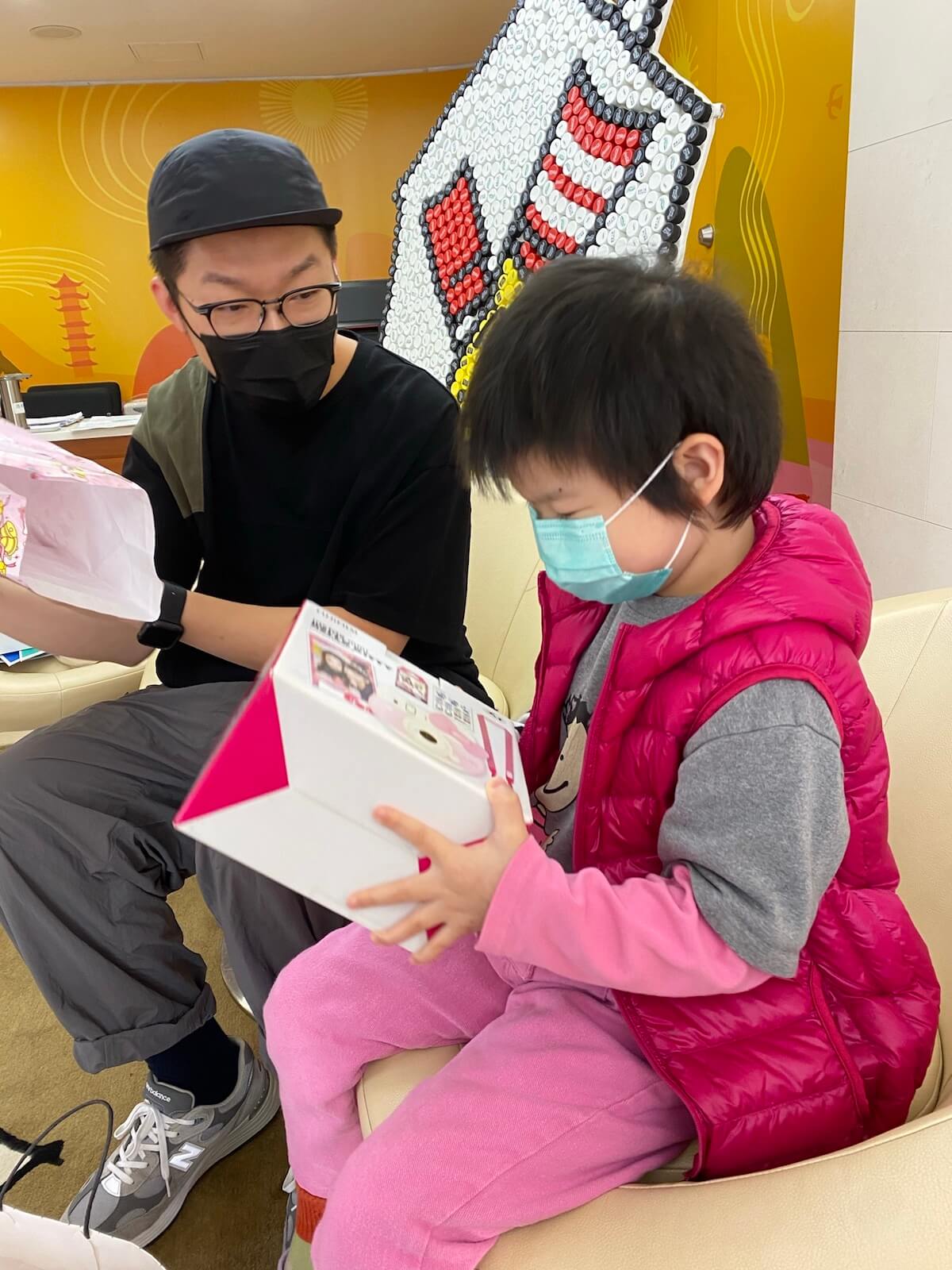 After the Wish Day, Chung Hei`s parents shared,
"To our Wish Team members, we're incredibly grateful to have crossed paths with you all during such a difficult period in our lives. Your support in making our daughter's Wish come true has been a great encouragement to our family. We felt that you have prioritised our daughter's wishes and were determined to bring her joy throughout the Wish Journey. We believe this experience will soon become an unforgettable memory for her. Thank you once again, Make-A-Wish!"
Acknowledgement: Li Ka Shing Foundation