[Memorable Moments with Zhi Ying]
-Zhi Ying, 11, Acute Lymphoblastic Leukaemia
「I wish to have a laptop」
After the commencement of school in September, Zhi Ying had her wish of having her own laptop for school purposes. When discovering Zhi Ying's Wish, the Wish team proceeded to discuss and seek the most suitable computer by considering various aspects such as the design, software, and her favorite colors.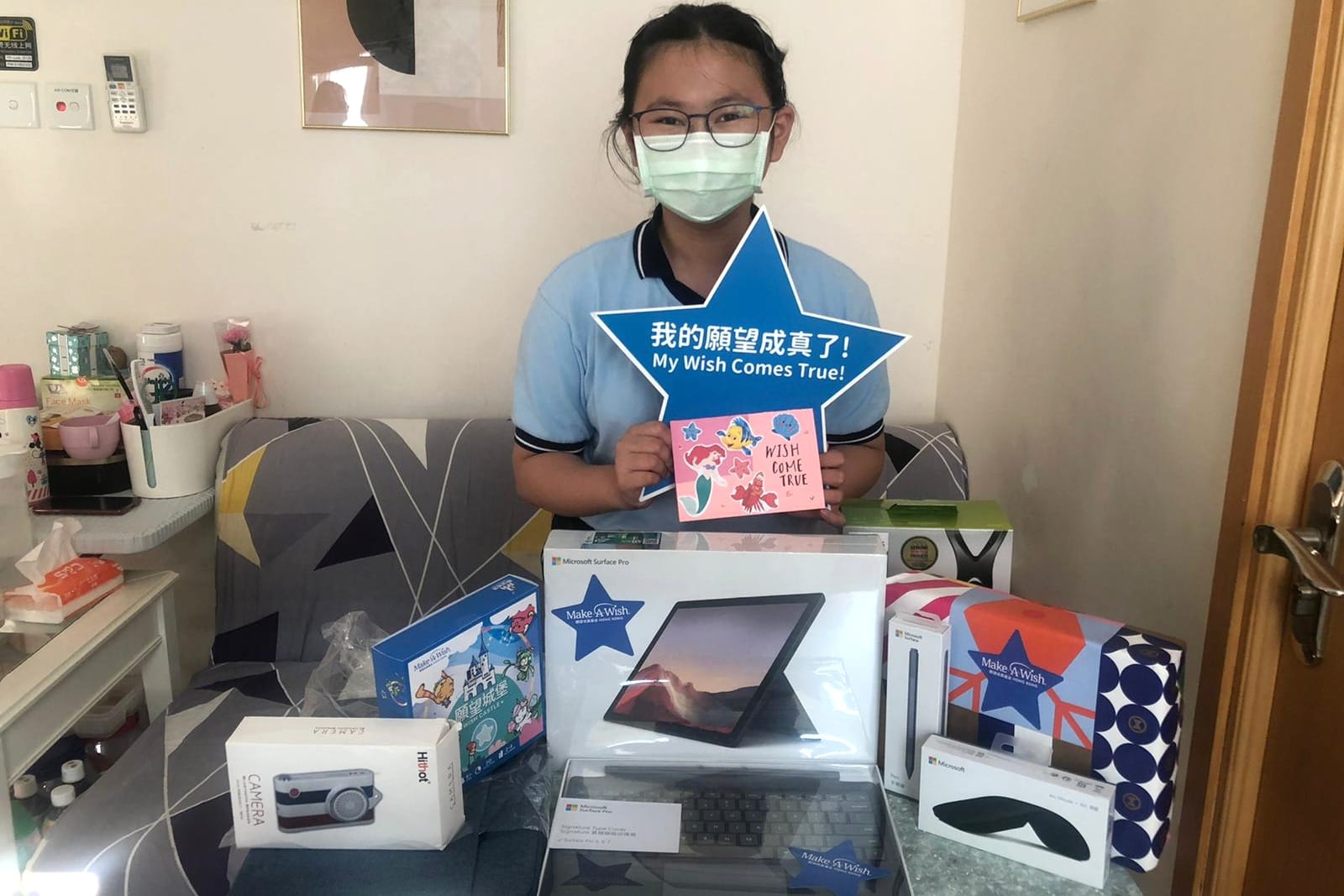 On Zhi Ying's Wish Day, the Wish Team visited her accompanying her Wish and the "Wish Castle" board game. Zhi Ying was overjoyed upon the Wish Team's arrival and her face lit up when she was handed her new laptop. Zhi Ying spent the rest of the afternoon with the Wish team playing the "Wish Castle" board game and meeting the Wish Friends. The lively and lovely cotton candy holding Unicorn Kun wins her heart!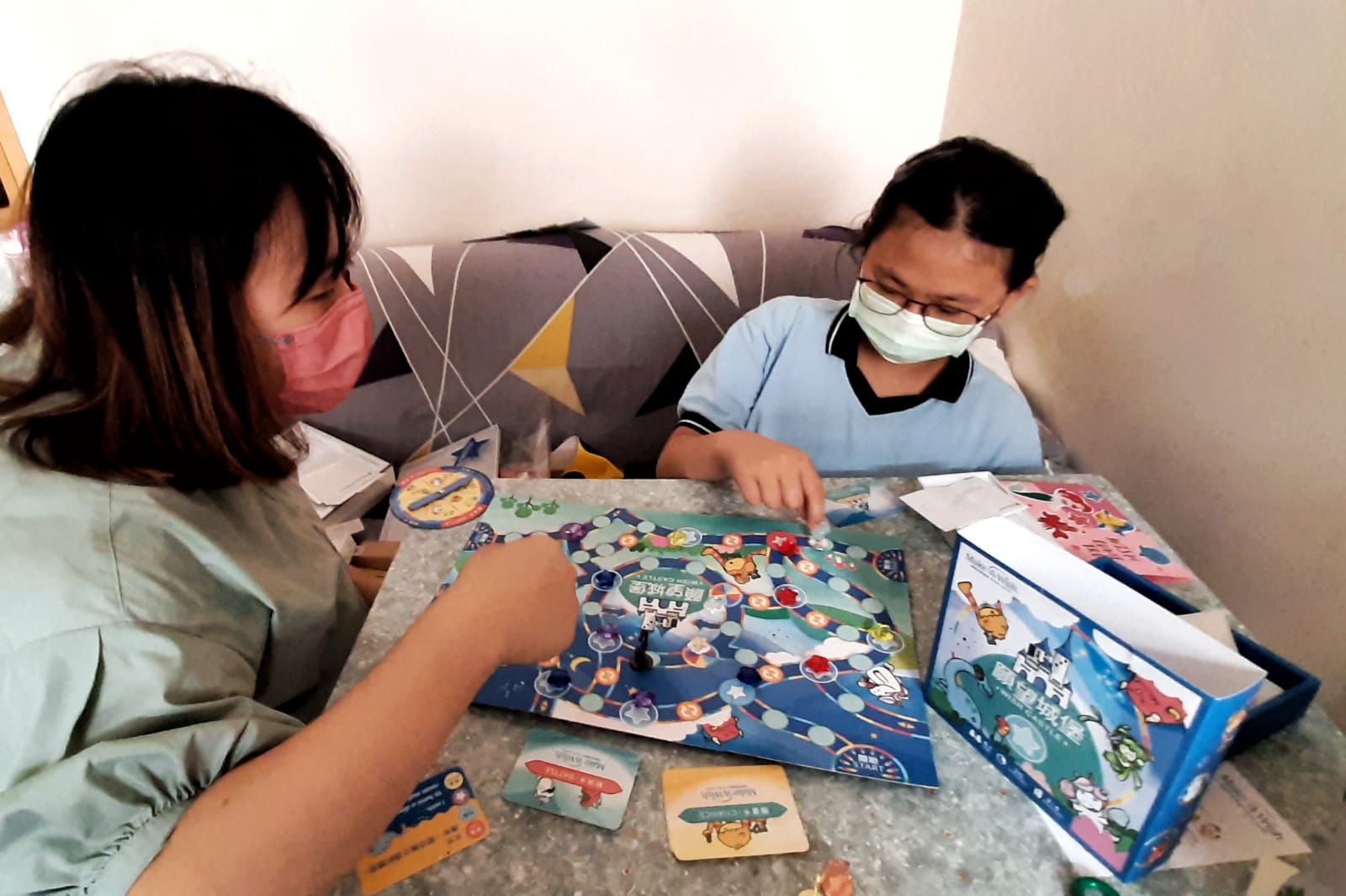 After fulfilling her Wish, Zhi Ying expressed her thankfulness by writing a thank you card to the Wish Team. We are pleased to know how much she loves her Wish and hope that Zhi Ying can make good use of her Wish and maximize as much joy and pleasure as she can in the new school year!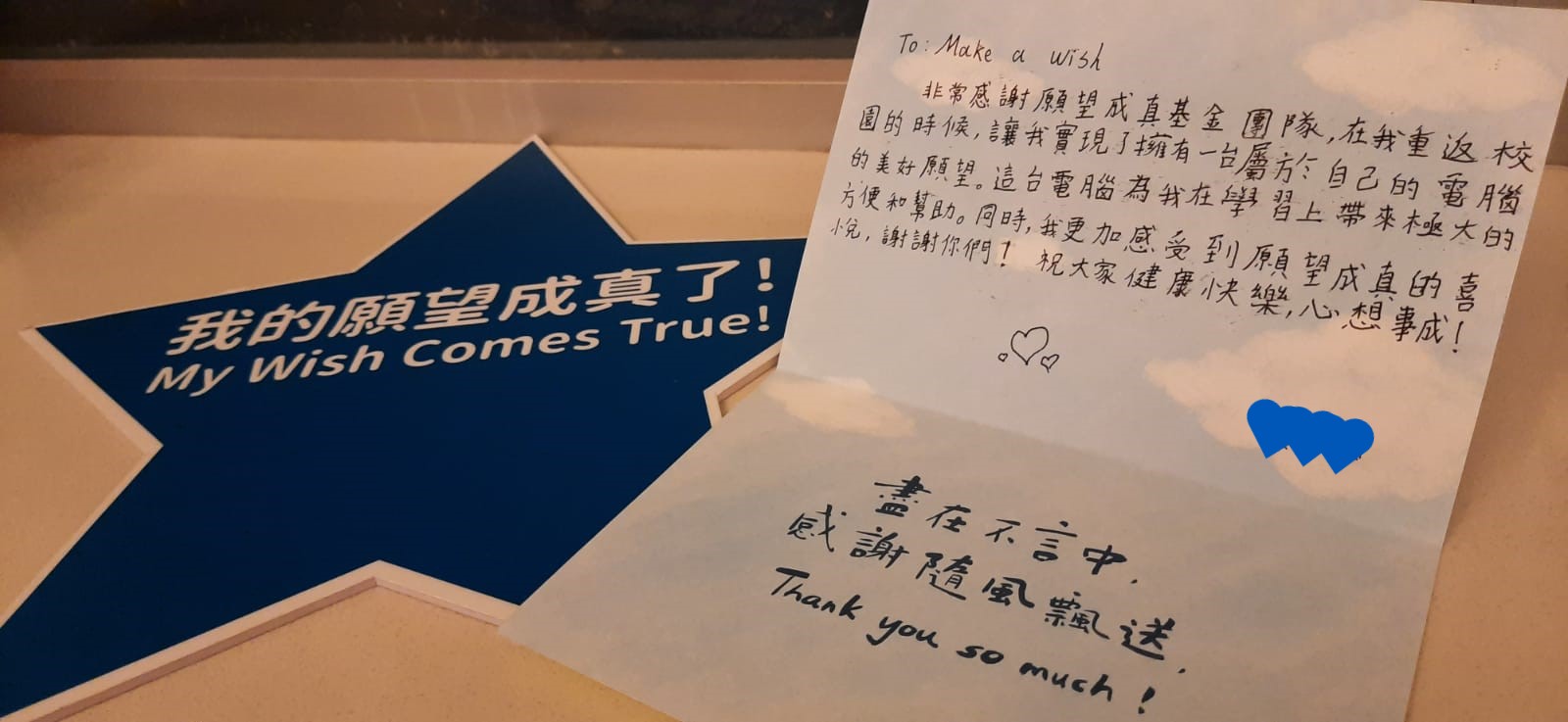 Jockey Club Wish Planet Project funded by The Hong Kong Jockey Club Charities Trust