Maximus's Wish to be a railway maintenance technician
Maximus, 7 , Medulloblastoma
「I wish to be an MTR maintenance technician」
Despite 7-year-old Maximus suffering from Medulloblastoma, he bravely faced the long therapy process. His wish of becoming a railway maintenance technician came true recently!
When the Wish Team got in touch with Maximus's family for the first time, they shared that their son loves trains since childhood. There are lots of toy railway tracks at home. He knows exactly his passion for train maintenance. When he was a child, he always leans on the train windows to see the view outside. He has a soft spot for the Island Line and can memorize every single station name from Chai Wan to Central stations.
The Wish Team then invited MTR Corporation (MTR) to design Maximus's Wish Day together. From visiting the depot to simulating the work of a railway maintenance technician, both the Wish Team and MTR considered carefully Maximus's needs, to give him the most realistic experience.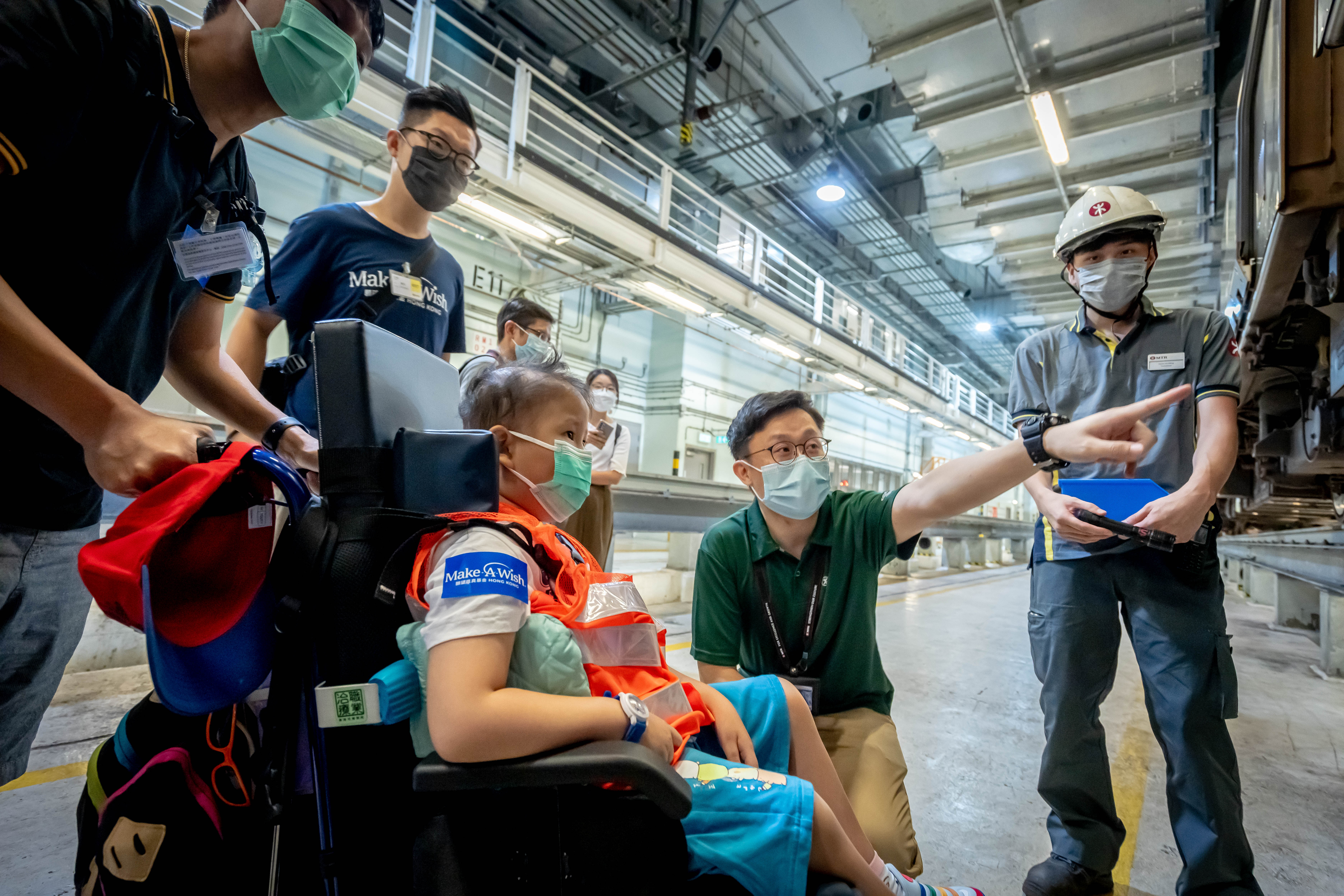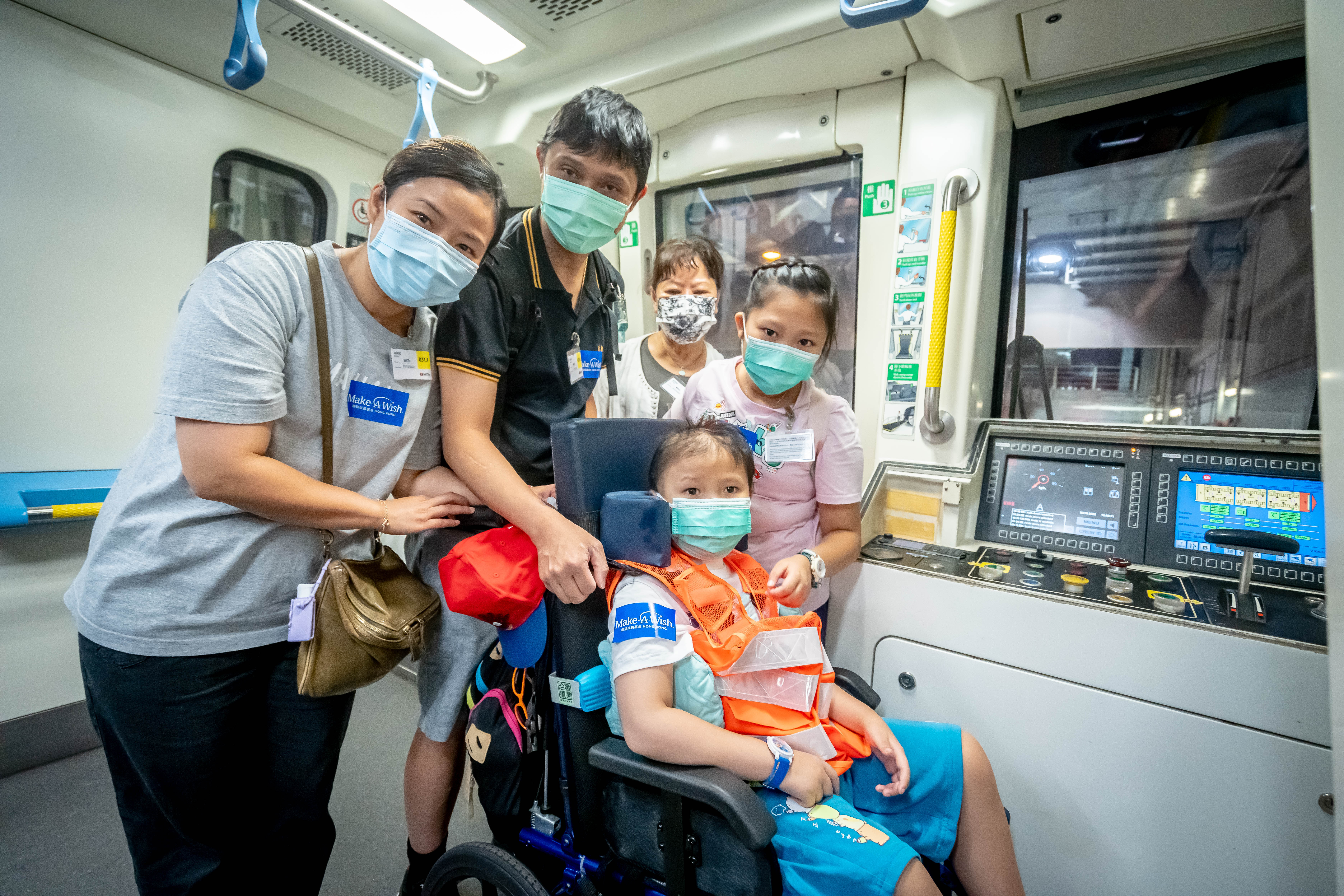 On the Wish Day, Maximus wore a reflective safety vest and put on his exclusive name badge. The MTR team explained the safety rules of the depot to him, then, Maximus has been officially assigned three tasks: check train wheels, check train doors and supervise the cleaning process of the train.
With the assistance of the MTR team, Maximus helped hand over several maintenance tools and press different buttons to check the train. Although the tools may be heavy to Maximus, he insisted to complete the tasks by himself, and actively participated in every procedure.
Maximus enjoyed a lot on the Wish Day. He exclaimed, "I am so happy!" His father also shared, "Today was an unforgettable experience for our family. We always stare at the railway depot. It's hard to imagine that we can stand inside the depot today, even participating in the maintenance work. This is a huge encouragement to both Maximus and us."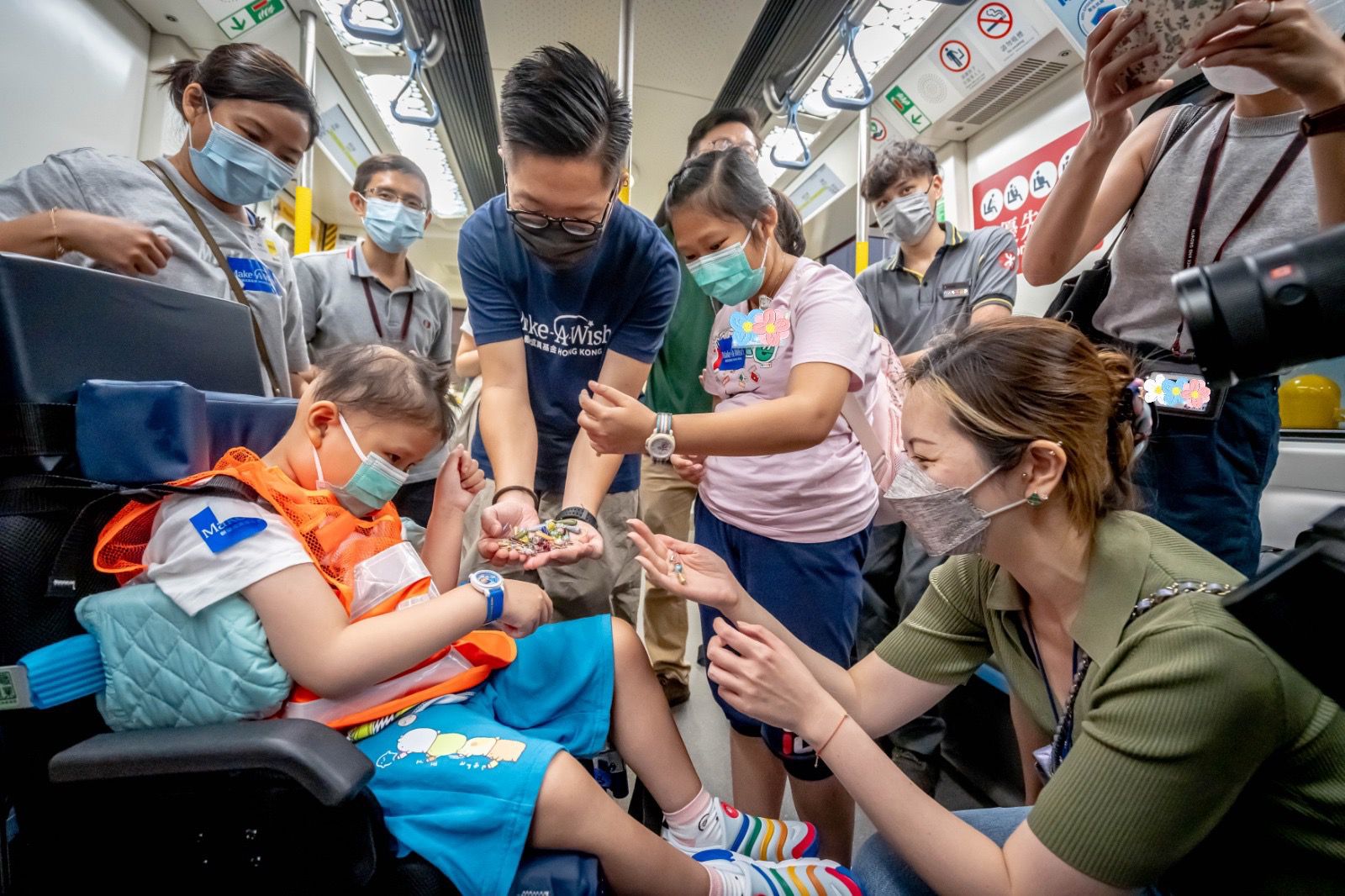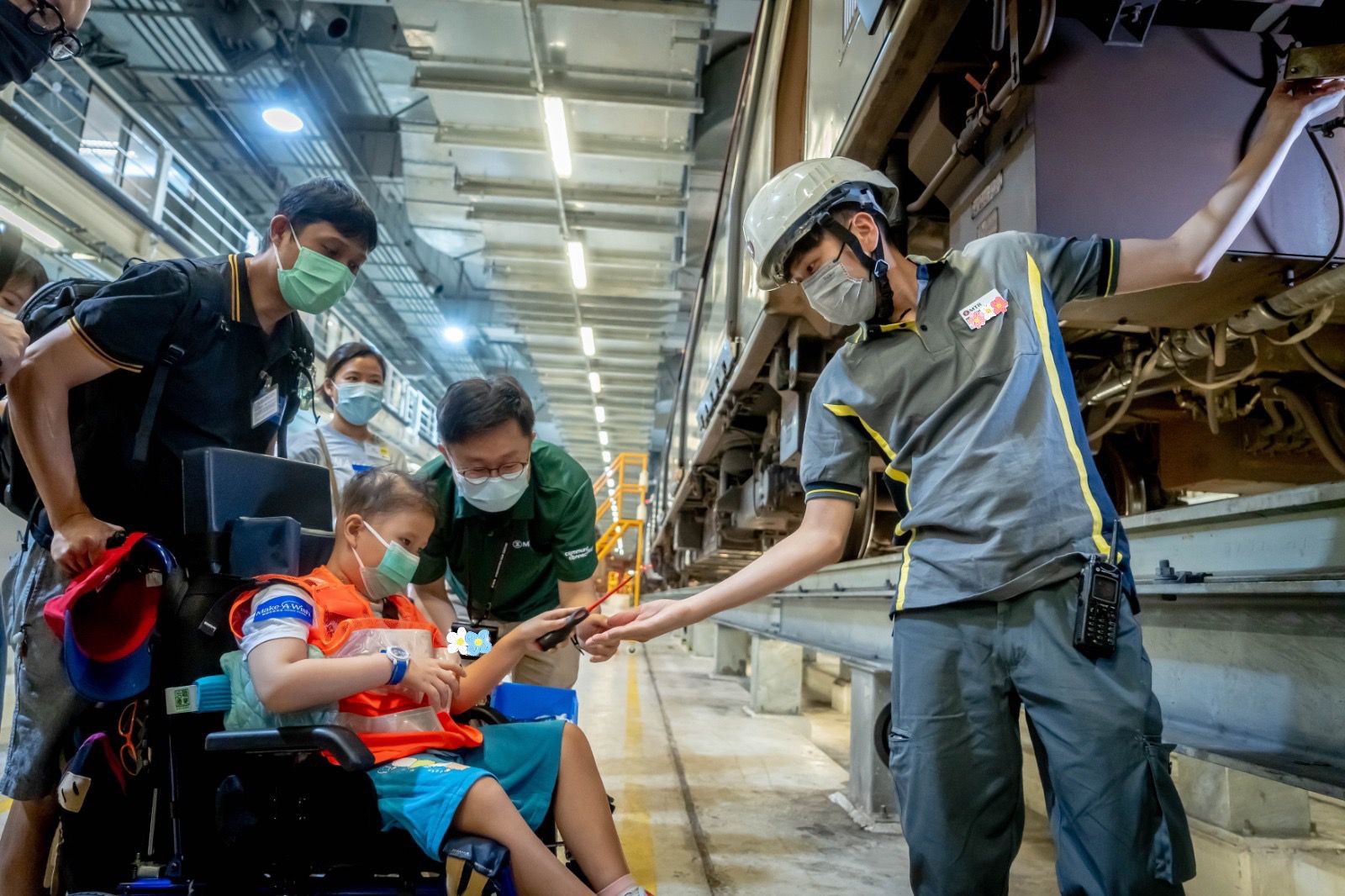 At last, the Wish Team and the MTR team prepared souvenirs for this MTR superfan. We wish that he can gain strength from his Wish, believing in himself that he can turn the impossible into possible.
During our celebration of the end of Wish Day, Maximus's mother and older sister gave everyone a handmade charm, to thank us for our help. His mother said, "These charms were made by Maximus and his sister. Thank you to everyone that has helped achieve Maximus' Wish. You are all angels, we really appreciate your help!"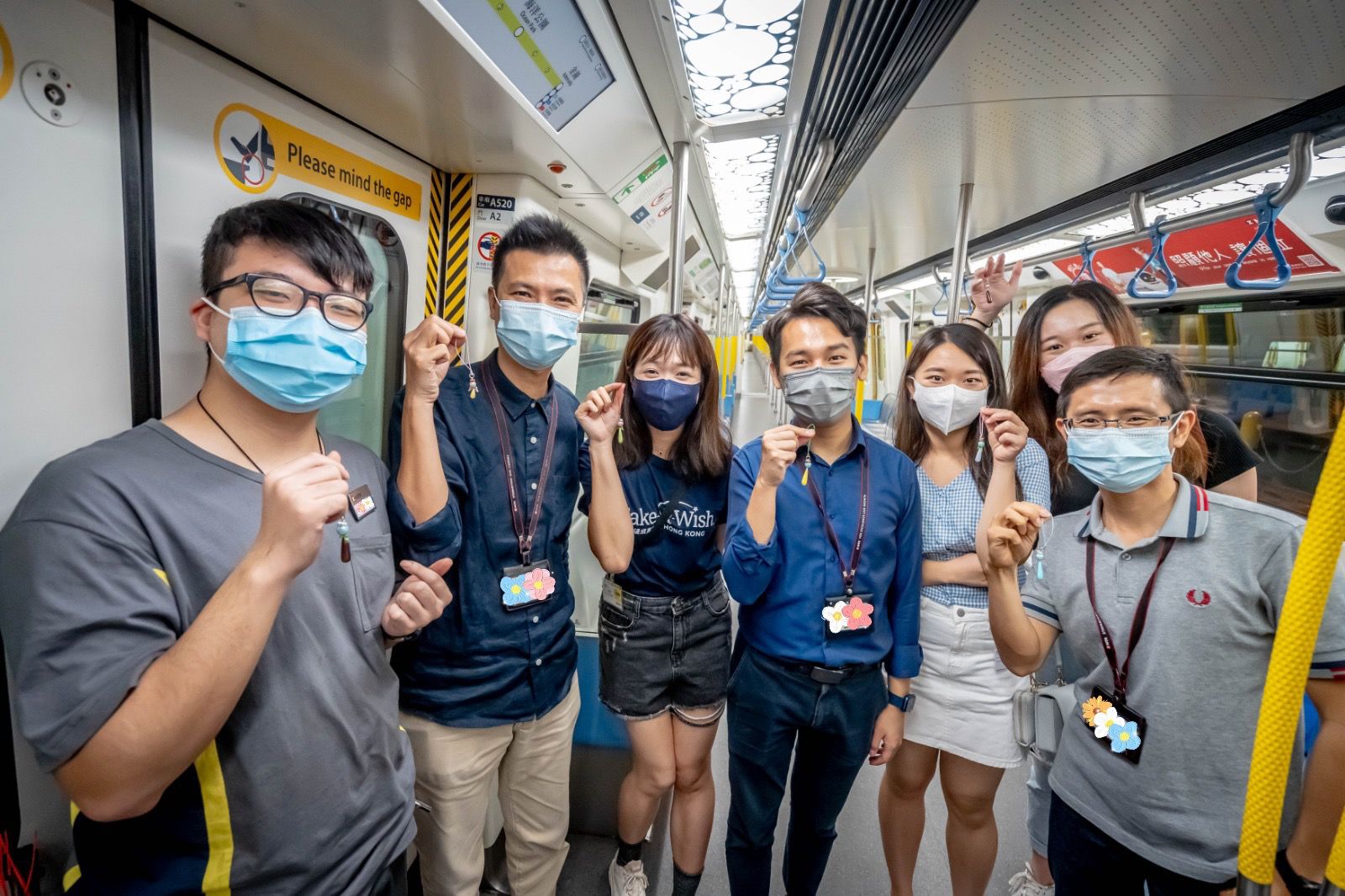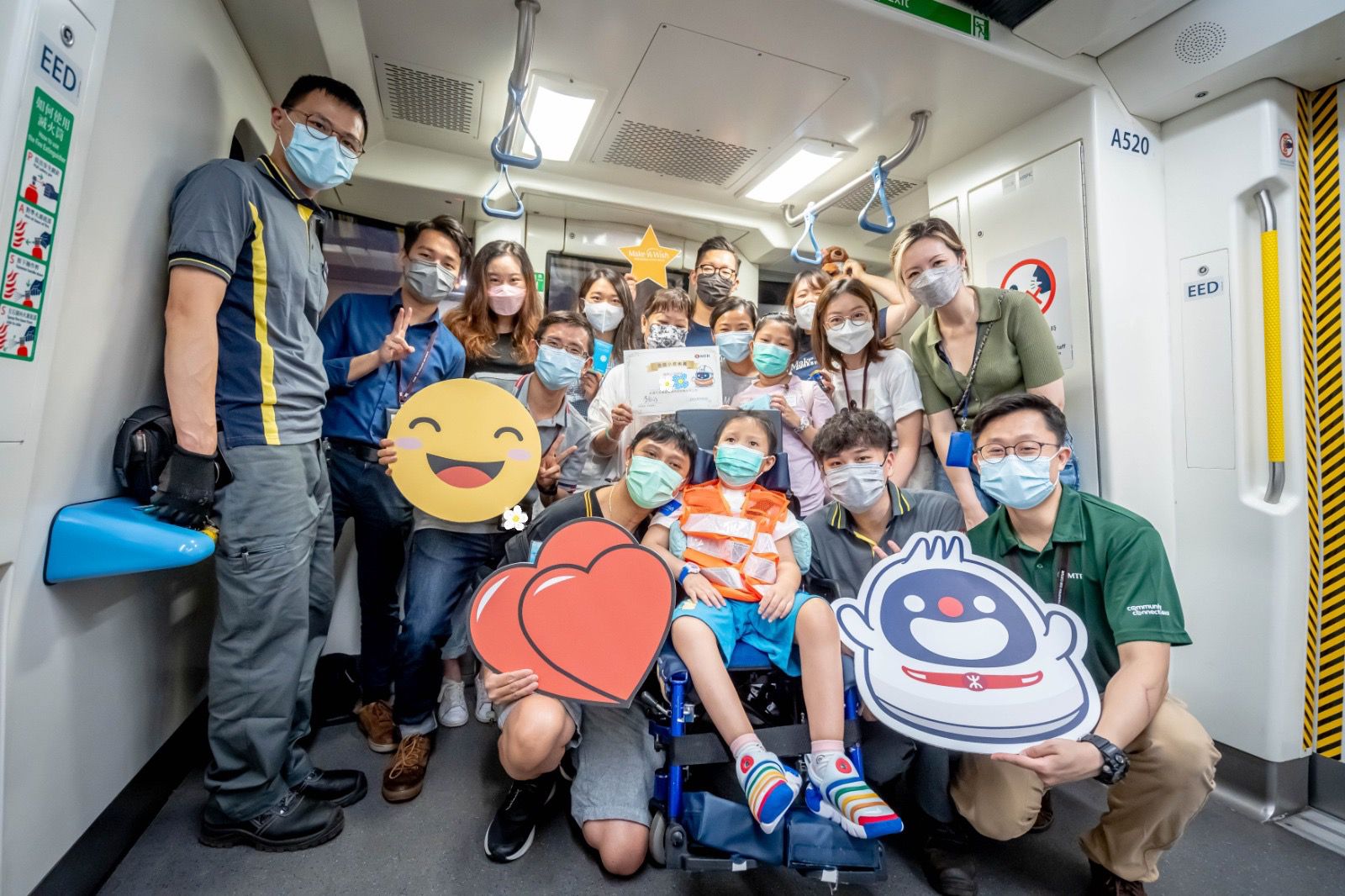 Apart from being touched by their kindness, we are also motivated to make more Children's Wishes come true.
Acknowledgement: MTR Corporation