"I Wish To Have A Dinosaur-Themed Bedroom"
– Chi, 5, Acute Lymphoblastic Leukemia
It may be hard to imagine that a 5-year-old adorable girl like Chi is a huge fan of REAL dinosaurs. There may be nothing about dinosaurs you can beat her: species, names, natures, characteristics, all you can name it. She even wrote a "Dino-cyclopedia" (that only Chi can understand) about their origins!

Chi has got many Dino-babies at her home; she puts them to bed before she goes to bed and looks after every dinosaur when it gets sick. To her, these dinosaurs are more than just toys but companions on her battle against the critical illness. It would be no doubt that her wish is all about her buddies, "I wish to have a dinosaur nest, so I can sleep with them every night!"
We then invited digital media WHIZOO to join forces with us and created a unique wish experience for the dinosaur girl! On her Wish Day, Chi was overwhelmed by the giant 2m-tall Tyrannosaurus, who had a fight with the Indoraptor played by the anchors. She came out of her trance and won the battle to the Tyrannosaurus, and the latter brought the biggest surprise for her as a return – the well-decorated dinosaur-themed bedroom! "Oh my! Dinosaurs are all around! I want to sleep with them here every single night!" said the astonished girl.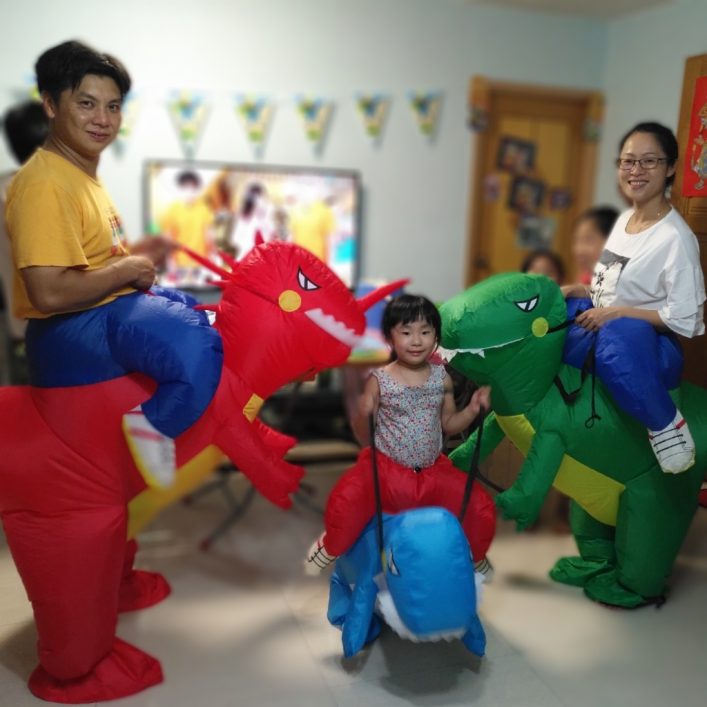 Chi, being our little ambassador, shares her life-changing moment whenever she meets friends at the hospital. The wish brings more than just hope and strength to Chi and her family, but also blessing and laughter which spread by the Wish Child to many other little fighters.