"I wish to raise funds by designing and selling gift packs and promote organ donation"
-Denise,17, Acute Myeloid Leukemia

"I want to share my wish with others, and help more people in need."
You may wonder, how can a critically-ill child still smile radiantly despite facing numerous painful treatments? The answer is, parents' unconditional love and care. The continuous effort of parents in taking care the children undoubtedly gives the strength and warmth to children, being crucial for their recovery. Denise, a 17 year-old girl, in order to express her gratitude to all caring parents, she decided to design the gift packs to raise funds for the pediatric ward and promote organ donation.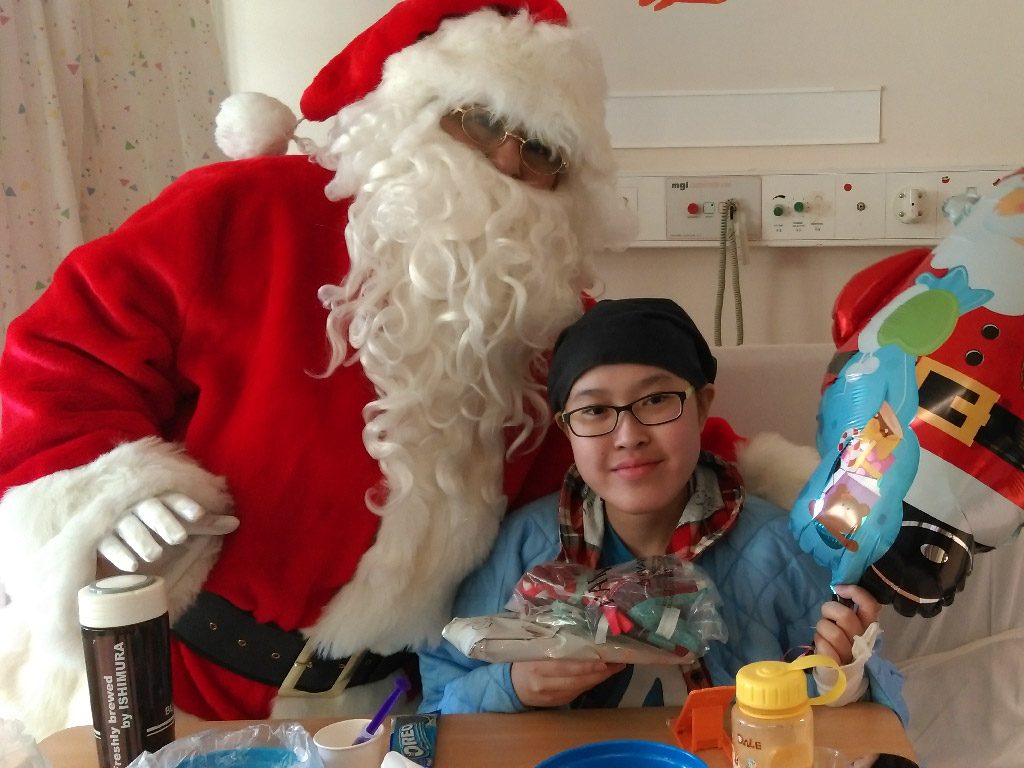 In 2015, Denise, who suffered from Acute Myeloid Leukemia, was going through a long-lasting medical treatment.  Not only did she experience the emotional stress related to hospitalization, but she also witnessed how were worried and exhausted of every parents in taking care their children. Accordingly, she told us her wish which somehow shocked us. "If the pediatric ward could provide professional medical equipment to parents in easier assisting the bath of their children, I guess their burden and tiredness could be certainly reduced." This therefore lead to her determination in designing and selling gift packs to raise funds.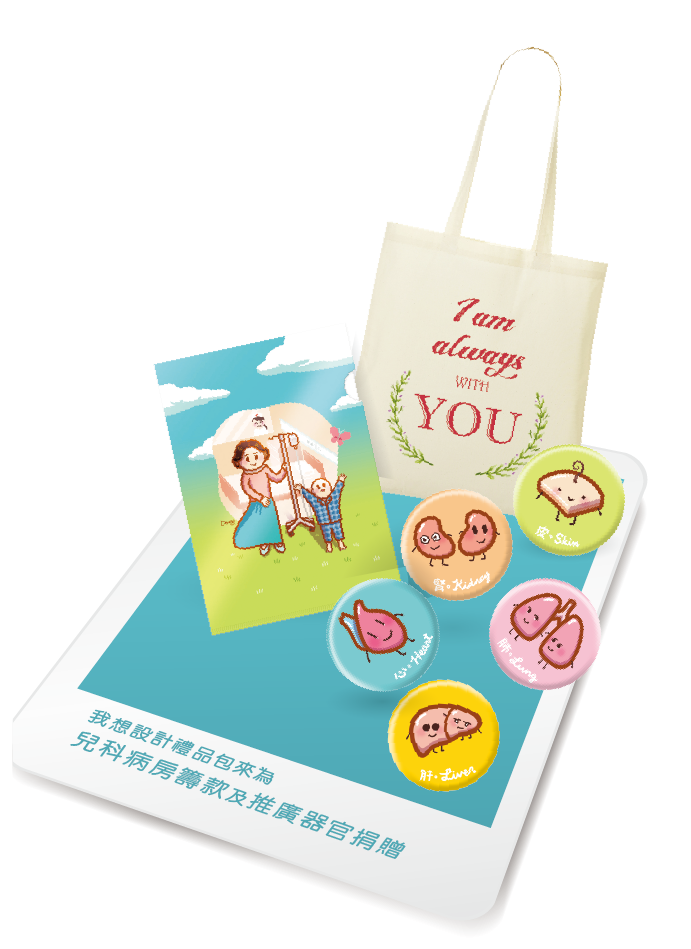 From those gift packs, Denise hoped to spread the encouraging wordings to others. "By sending a message, "I am always with you", to children with critical illnesses, I would like to tell them that with the support of the family, relatives, friends and generous supporters, they will never walk alone."
Denise later even suffered from the anxiety of waiting for organ transplant as well as witnessing the difficulties experienced by caregivers of patients. Her optimism, however, drove her to create another gift design. She wished her experiences could somehow raise the awareness of public in organ donation. We were all touched by the kindness of little girl, and we firmly believed that all her effort and love would bring about positive energy to public.