"I wish to have a new tablet so I won't be bored anymore"
– Yui, 10, Left Occipital Anaplastic Ependymoma
A Learning Journey with the Most-wanted Gift
Yui is a cheerful and outgoing girl. When Wish team first visited her, Yui was wearing a red jacket. Her backpack and many of her belongings were in red too. So we started a conversation about colors. Yui was very friendly, especially when we started talking about her favorite things. "My favorite color is red! I also like making handicrafts and playing with my friends," Yui shared with us as she showcased some rope knots and origami.
Yui could not see her friends because she always had to stay in the hospital. Her main source of entertainment was learning to do handicrafts through online videos. However, her tablet was old and broken. Without her tablet to learn, she could only untie her rope knots or unfold her origami and do those over and over again.
"I wish to have a new tablet so I won't be bored anymore," Yui made a wish.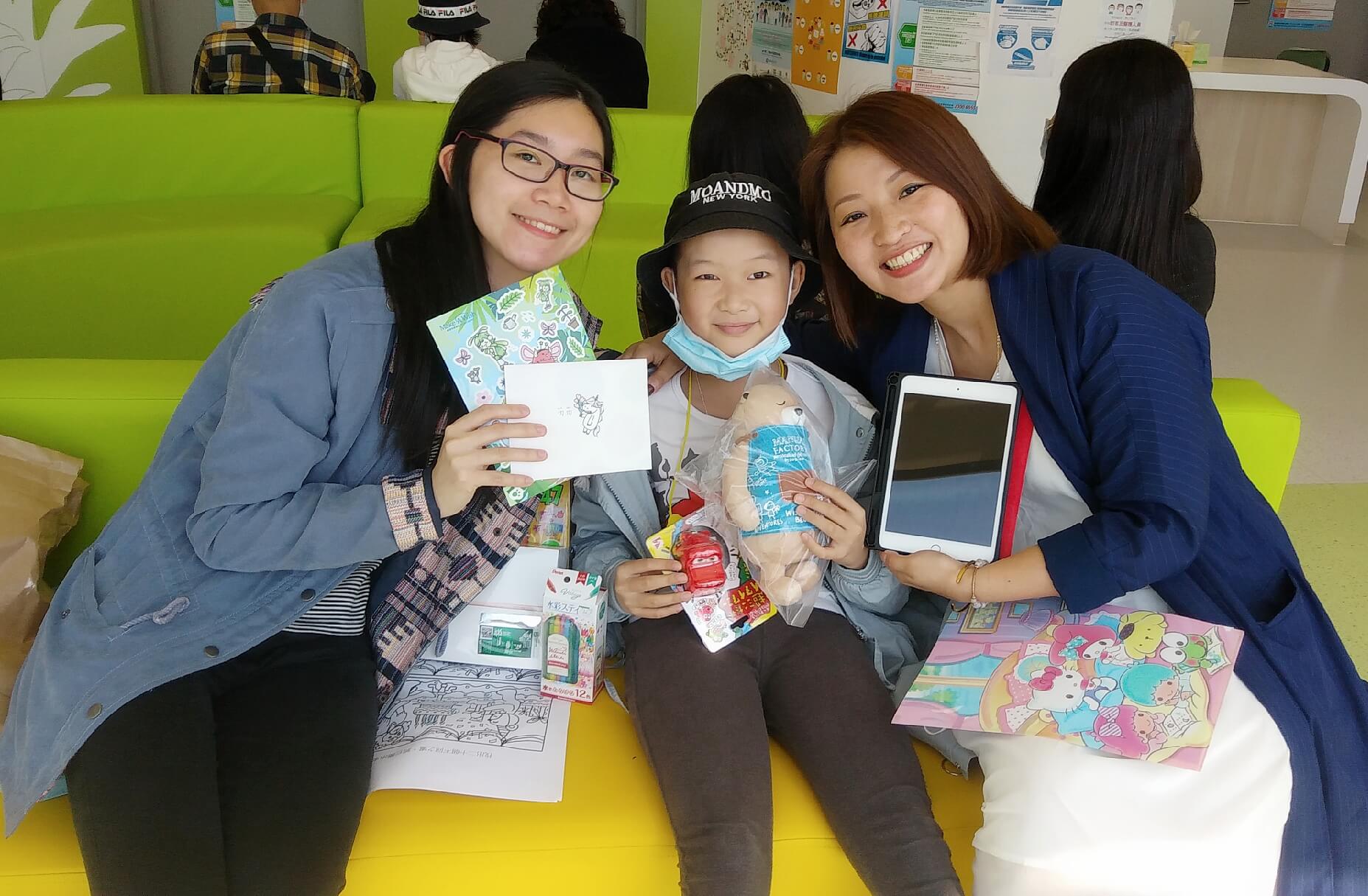 On her Wish Day, we not only brought her a red iPad, but also red accessories, toys, and craft supplies. She was amazed and kept thanking us. The more gifts she unwrapped, the bigger smile she showed. She showed her gifts and played with us before she carefully put them back into the packaging. We spent a touching and fruitful day with Yui.
Her mum shared Yui has been making good use of the iPad to learn, and she keeps re-reading the encouragement letter we wrote. Through her Wish journey, she felt supported and regained courage to face any challenges ahead!