"I Wish to Meet Minions in Universal Studio Japan."
– Marcus, 8, Spinal Muscular Atrophy
What a precious wish-come-true moment for Marcus and his family! In his first trip to Osaka, they went to Universal Studio where Marcus met his favourite cartoon characters, Minions. The whole family dressed in the same style and visited different places in Osaka.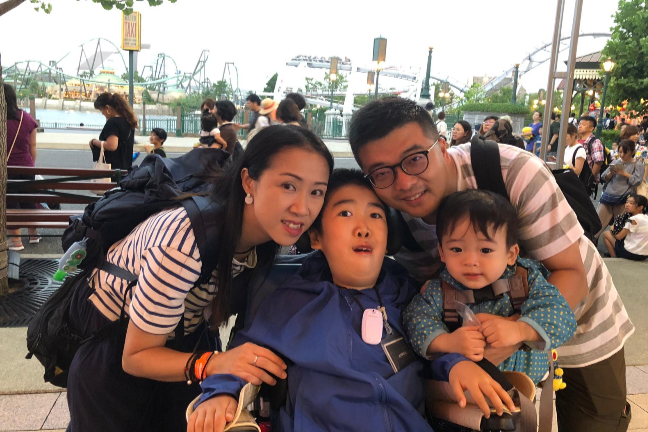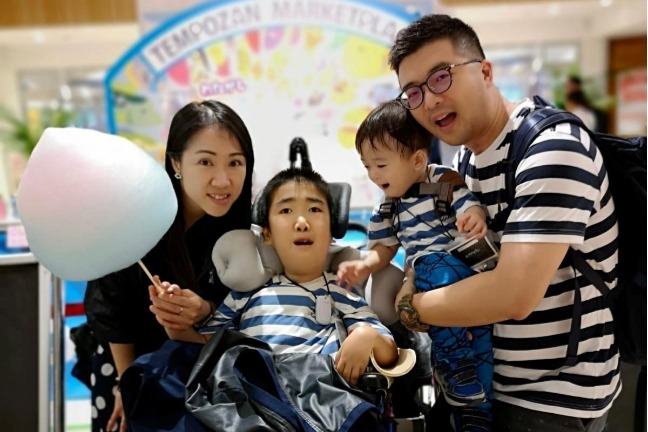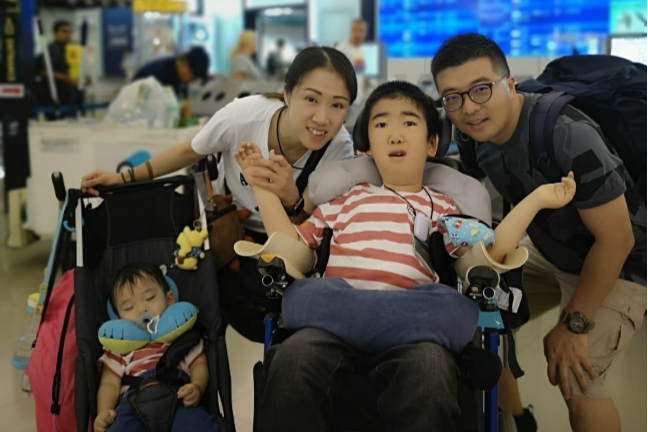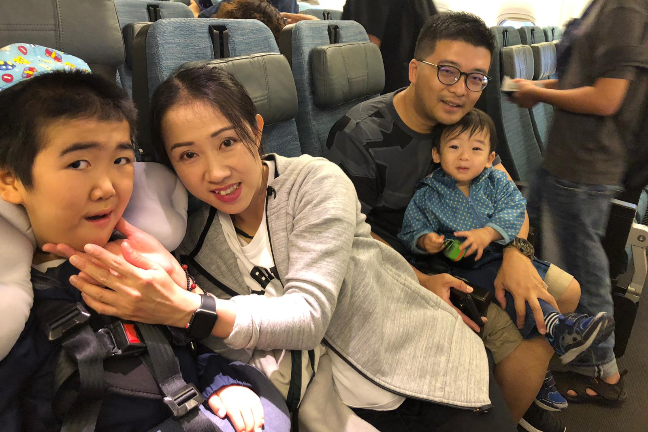 Marcus was diagnosed with Spinal muscular atrophy when he was only 1 year old and has to get around in a wheelchair and supported by many medical equipment since then. Although he is non-verbal, he showed his passion for his Wish through eye contact and facial expressions to his mother and our Wish Team: "I wish to meet Minions in Universal Studio Japan!"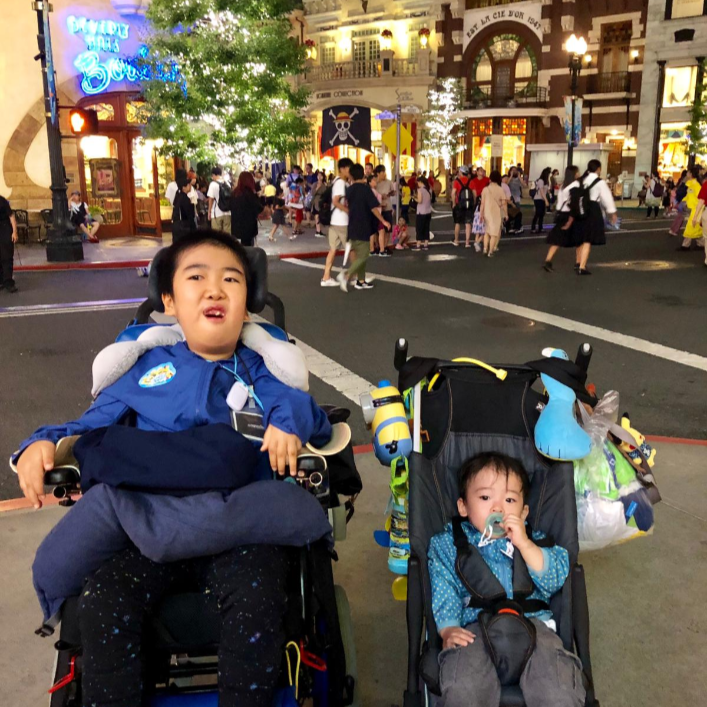 It is not easy for a family like Marcus' to realize this travel wish. Even the trip was short, Marcus' parents had to prepare a lot, including bringing along much medical equipment, transportation and accommodation arrangement etc. And they knew Marcus could not get on those exciting rides. In spite of these, they still looked forward to the trip and had been planned for this trip for almost a year – so that they could bring along Marcus' newborn brother and celebrate Marcus' 8th birthday at the same time. Marcus could hardly contain his excitement even before his Wish Day!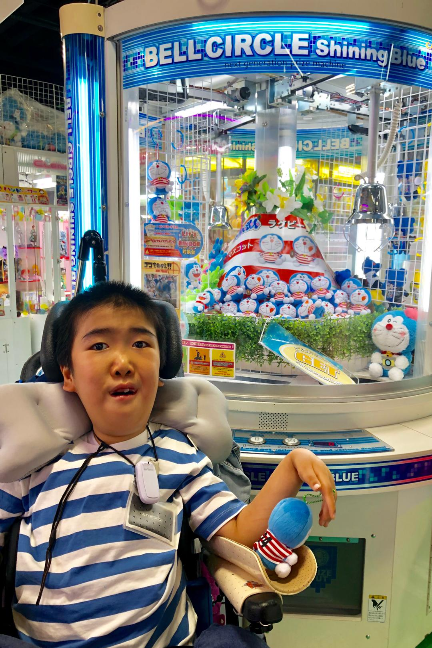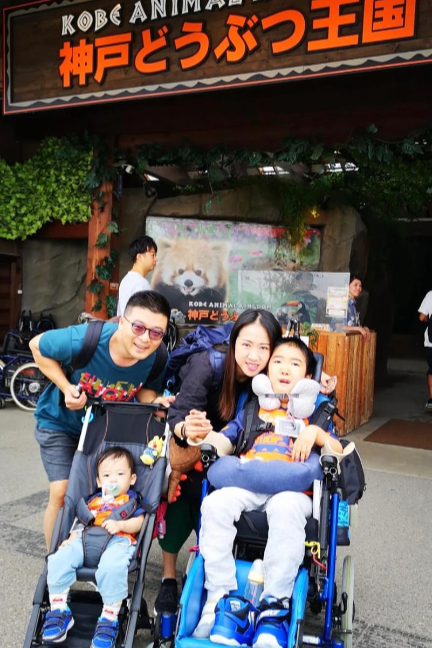 It was Marcus' first time on plane and first trip to Japan and Universal Studio Japan. Marcus and his family were so excited for all that they got. "Marcus smiles a lot and when he was dancing with Minions, he laughed more than usual!" His mother recalled. The whole family was away from life's daily responsibilities and stress arising from illness. Marcus and his family spent quality time together and brought lovely memories home.