"I wish to meet Dora the Explorer!"
-Aeva,4,ATRT (Atypical Teratold/Rhabdoid Tumor)
Just like her favorite cartoon character Dora the Explorer, 4-year-old Aeva is a lovely, playful and curious girl. Her illness had caused her severe pain and difficulties in her mobility, but that did not stop her from being curious about the world. She enjoys watching Dora the Explorer at home and seeing the fun adventures that Dora has with her friends.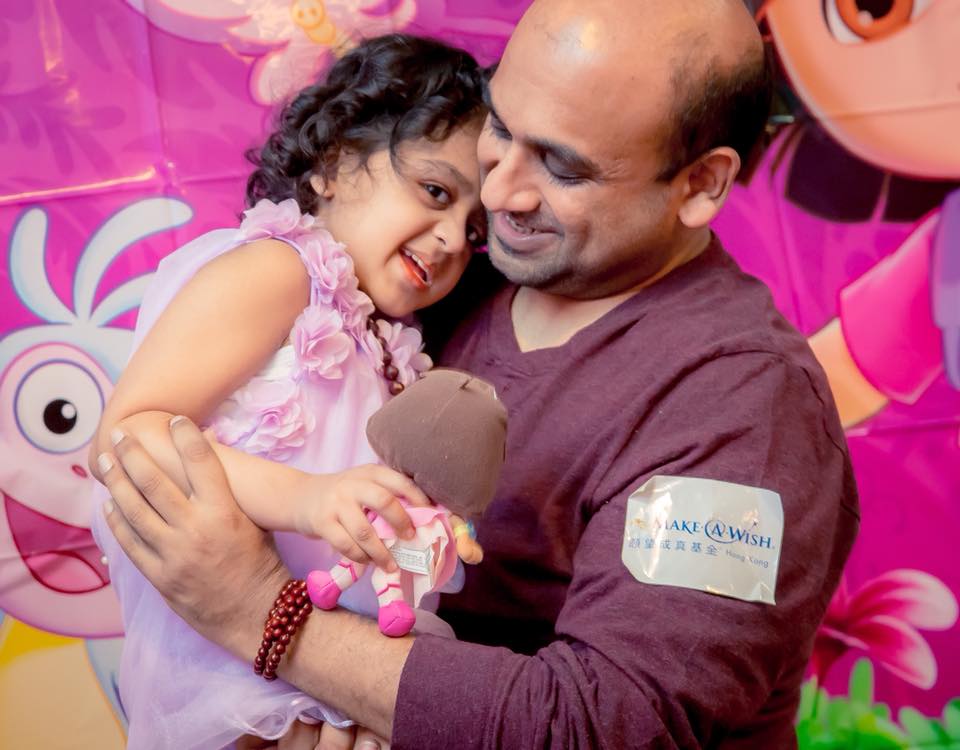 Aeva' s wish is to meet Dora the Explorer in a themed party. With the help of our generous volunteer and wish granter, Monisha, an "Aeva the Explorer' party was specially arranged for Aeva.

Apart from having Aeva's favorite food prepared, we had a party room decorated with Dora the Explorer balloons, table centerpieces and posters. She was incredibly overwhelmed when she arrived at the party and saw all the Dora the Explorer decorations and even more than 30 happy faces from her family and friends to celebrate this special occasion with her.

The happiest thing was, Dora was also there to greet Aeva! They spent a wonderful time cutting the themed cake, watching a magic show, singing and taking lots of photos together.

"Thank you again for the awesome party yesterday. We all loved it, especially Aeva. May God bless you all." said Aeva' s father.
We hope this experience will serve as a remarkable memory for Aeva and her family, and provide positive energy throughout her treatment journey.