"I wish to spread happiness by creating my own comic book"
– Ethan, 13, Adrenoleukodystrophy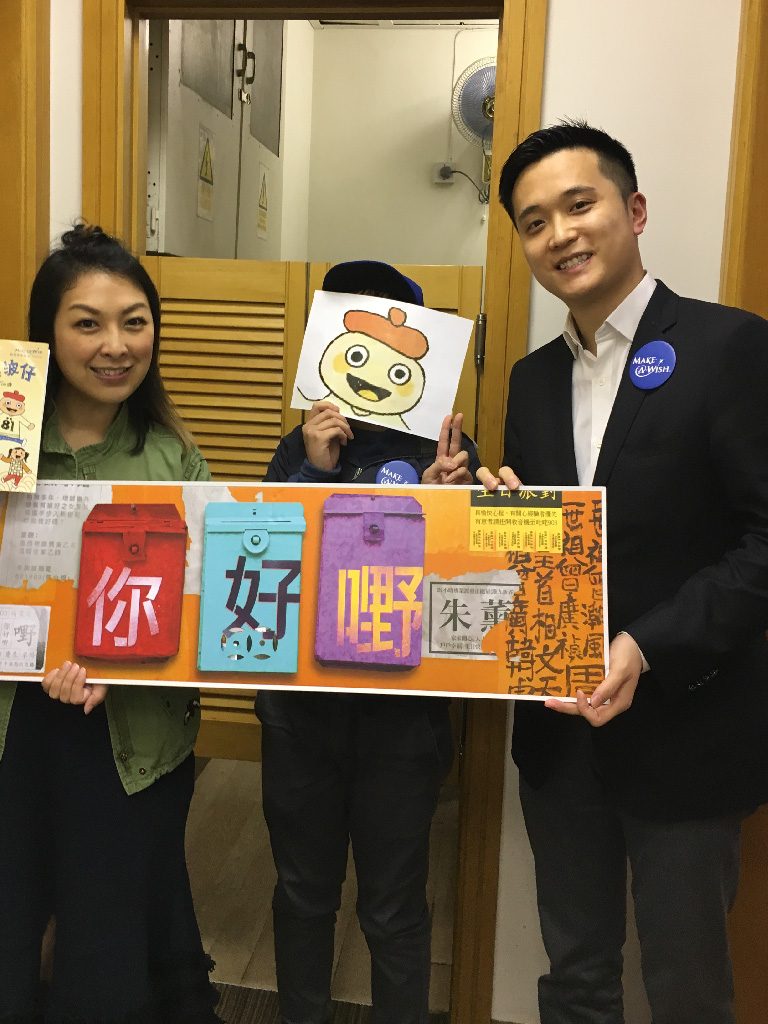 Inspired by his father, Ethan, a 13-year-old boy, is a big fan of a well-known local comic, Old Master Q, since he was young. In Primary 4, Ethan began to create his own 4-grid comics that pays tribute to the all-time classic comic series, and subsequently created two characters, "Master Yan" and "Ball Jai". "It's my mother who encouraged me to think outside the box, to try something that I may not be able to achieve on my own." says Ethan when rethinking how he came up with this very lovely wish.
Stella So, a famous local cartoonist agreed to walk along the Wish Journey with the boy, taking the lead from turning a beautiful kid's drawing into pencil and digital drafts, then Ethan's creation was colored, edited and published in few months. It goes without saying that we were all excited – it was Ethan's first- ever publication! Can you guess whom Ethan would give the comics to?
"Through capturing the humorous interactions of the two characters, 'Master Yan' and 'Ball Jai', I hope to spread happiness to everyone, especially children who are staying at the hospital." That's our Master E!
Acknowledgement: bread n butter、Stella So