"I Wish to Watch Manchester City F.C. 's Match in Premier League"
– Long, 11, Non-Hodgkin lymphoma
Soccer is Long's world and it is his aspiration to become a soccer player. He never expected that he experienced not just a match against cancer, but a match to recapture his long-awaiting goal and passion. It is not just a journey to Britain to watch Manchester City F.C.'s Match in Premier League, but a Wish Journey about being blessed and never giving up. Through Wish Journey, Long determined that no matter how strong the enemy he may meet in future, he will not be defeated but be stronger to fight back.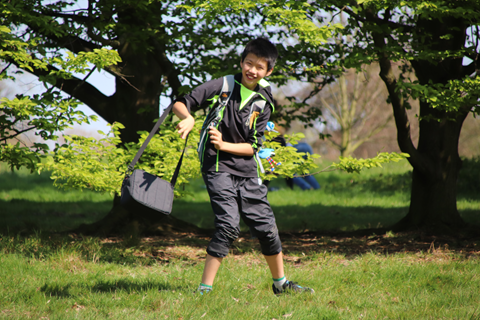 Suffering, Lost and Recapture
It was 3 years ago when Long was diagnosed with Non-Hodgkin lymphoma. It was the hardest time of him and the family. He could not go to school and was suffered from the side effect of his medical treatment: loss of appetite, hair loss and lack of sleep, not to mention running and playing sports. Soccer? Being bedridden, this is the least thing he would dare to think of, even this was his favorite sport in his life.
It was delighted to see the support from family and friends he has got. When Long was hospitalized, his mother made tissue ball and played finger football with him. There were blowing footballs and gantry as presents from their relatives. What's more is the support from his football teammates. Whilst his coach insisted on preserving his position as a starter, the whole team demonstrated a strong team bonding – wearing T-shirt with "Fight for Long" printed to remind him of "One Team One Dream", to tell him that he was not alone in the battle against cancer, and that they would wait for his return to their next race.
Backup by his beloved, Long completed the treatment when reaffirming his passion on soccer. In front of a Wish Journey in a lifetime, he made a soccer-related wish – to go to Britain and watch Manchester City F.C.'s Premier League Soccer Match.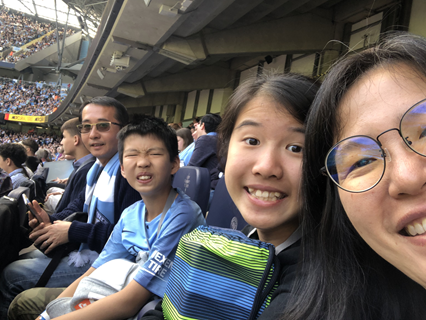 To watch Manchester City F.C.'s Match, it was not just a Wish or a journey to Britain, but a Wish Journey that was enhanced by Make-A-Wish Hong Kong, after a tough battle against cancer and a struggle with his aspiration. In Britain, Long was not merely an audience, he also got a chance to step on the blue carpet and watched their training. Last but not least, the team also gave him a shirt with signature from full team, leaving a footprint for the whole journey.
"This is a blessed journey. Although there were many suffering along the road of treatment, we received much love and support, we will cherish everything we got," said Long's mother.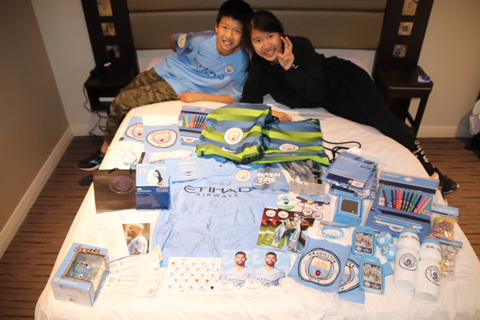 In future, Long may meet even stronger enemy, hopefully he can be persistent enough to face all test and challenges.